Campus & Community
Of his 96 commencements, these are his 5 favorites
WOSU's John Prosek is a master at capturing scenes from these memorable days, but it was daily TV that first hooked him.
By Elizabeth Tarpy Alcalde '77
July 15, 2022
John Prosek watched a lot of television game shows growing up in Cleveland. Not to test his knowledge, but to study the camera angles and lightningquick scene changes. He was constantly mulling over the techniques. How'd they do that?
Then, when Prosek was in seventh grade, his father gave him his first film camera, a Kodak Super 8. And in high school, a class field trip took him behind the scenes at several local television stations.
He was hooked. He was going to be a TV producer.
And so it began for WOSU's manager of TV production and broadcast operations, a position Prosek has held for 24 years. He earned a bachelor's degree in communication science, specializing in television production, from Ohio University in 1979 and joined WOSU later that same year. He'd already had a taste of public television production as a volunteer and staffer with the Athens PBS station, where he produced his first show before graduation.
Speaking of graduations, Prosek is a pro at them. He began working Ohio State's commencement ceremonies in the 1980s as part of the WOSU team. Since 1995, he has been the sole producer of television coverage of these momentous days for the university's newest alumni. Prosek has produced an astounding 96 commencement shows, missing only one, in 2015, for his sister's funeral.
Prosek also led the transition of WOSU's commencement coverage from delayed broadcast to livestreaming. And in May 2020, he produced Ohio State's only virtual commencement, necessitated by the COVID-19 pandemic.
We asked Prosek to name his most memorable graduation ceremonies. Have a look.  
Spring 2020
Our only virtual graduation was my most rewarding experience. My team had just six weeks to pull it together; we wanted it to be special, knowing the graduates and their families would be missing out on one of the most memorable times in their lives — a live commencement. I was so happy when the university's Twitter account blew up with so many positive comments and wonderful photos of the graduates watching the livestream. We had a record-breaking 59,000 viewers [compared to an average of about 10,000].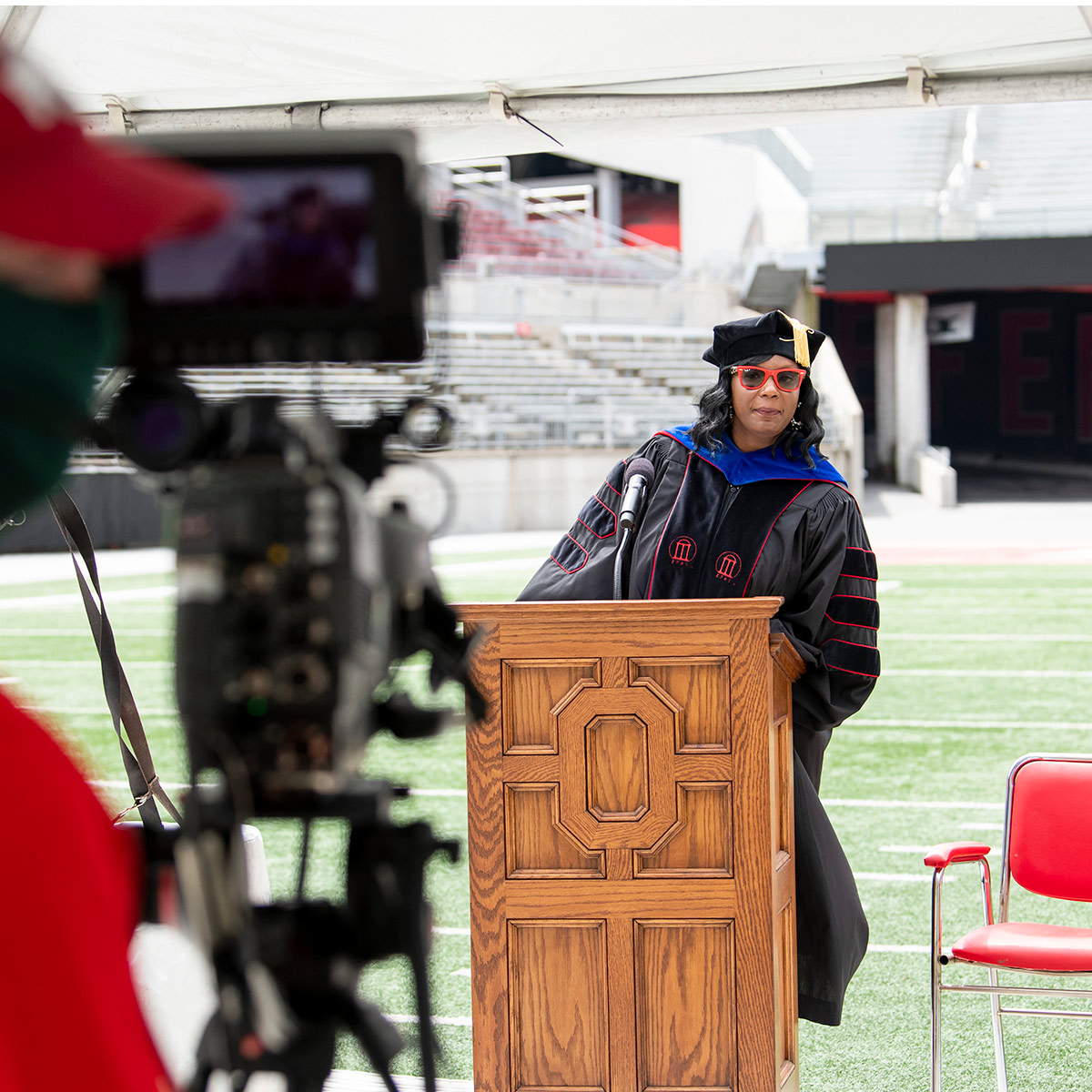 Spring 2002
President George W. Bush was the speaker, with commencement coming just nine months after 9/11. As you can imagine, security was very, very tight, and the tension was palpable. But when President Bush took the stage, the crowd just erupted. You could feel the emotion. It was such a joyful moment. We weren't just celebrating graduation, we were celebrating the country.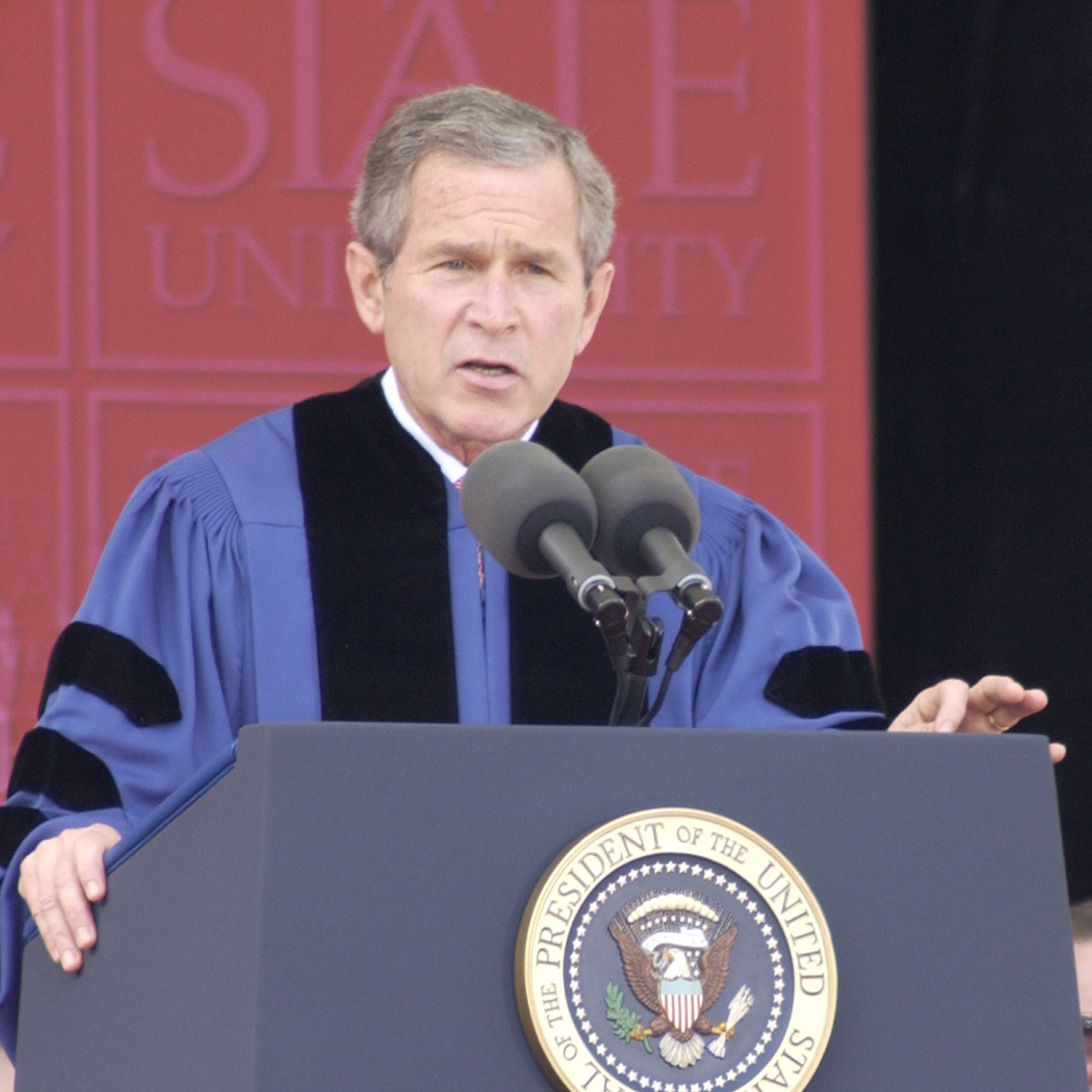 Spring 2013
This was my first graduation when I was not on the field or even in the stadium. We had moved production to the Schottenstein Center. It also was Ohio State's first spring graduation on the semester system, and more than 10,000 students graduated, at that point the second-largest class in university history. President Barack Obama — the first African American president of the United States — was the speaker. Again, I really felt like I was a part of history.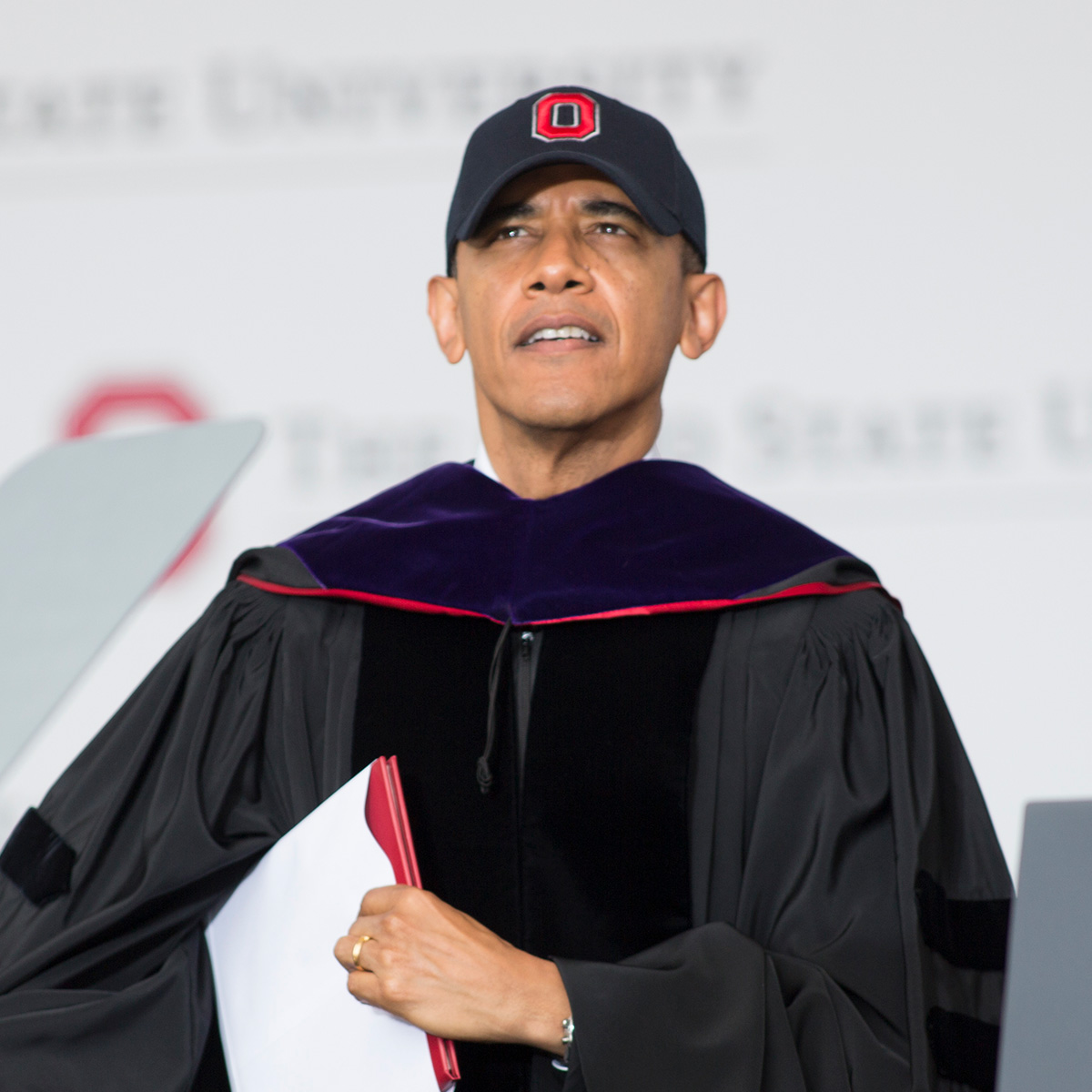 Spring 1997
This was only the second time in Ohio State's history that a commencement was canceled — not delayed — due to rain. As the graduates paraded into the stadium at 1 p.m., the skies were beautiful. And suddenly rain came down so hard, you couldn't see in front of you. Then the power went out and President Gordon Gee called it a day! Newspaper columnist Bob Greene was scheduled to speak. He came back the next year.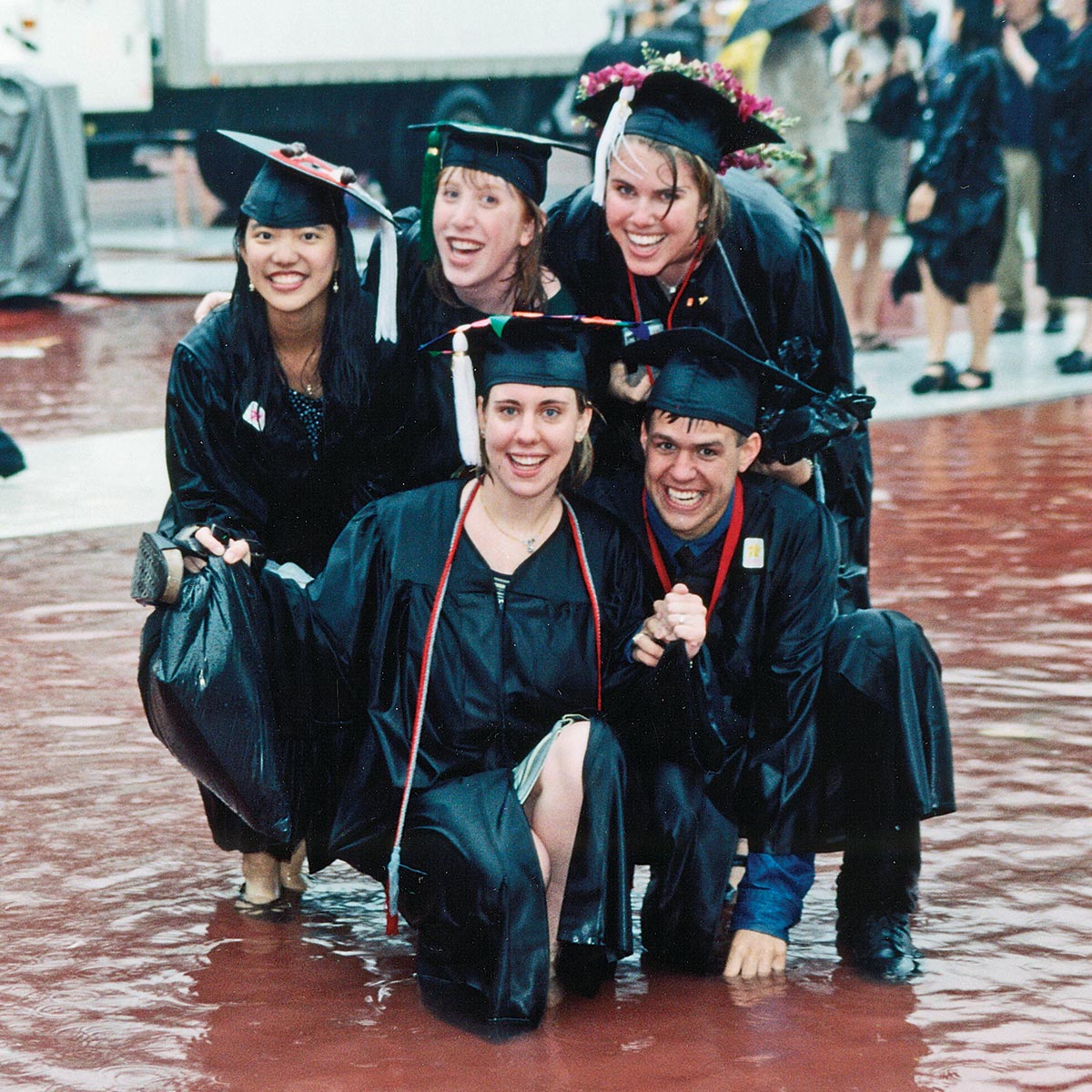 Spring 2009
Growing up as a kid in the '60s and being fascinated with space, I was really excited about this commencement because astronaut and former U.S. Sen. John Glenn was the speaker. And he gave a wonderful speech. I remember he called on the graduates to become something bigger than themselves. To be curious and to serve. That has stuck with me.