Our Alumni
John Sharvin's cosmic art is fragile but fun
For this Pittsburgh resident who graduated in 2012, breaking celestial bodies is just part of the live-and-grow experience of blowing glass.
John Sharvin '12 has been an artist working with glass — also known as a glassblower or gaffer — for 15 years, but he's reminded nearly every day that he hasn't mastered his craft.
"It is so hard to actually be flawless at it," he says. "It's the hardest thing I've ever done in my life."
Sharvin finds motivation in the daily challenge of heating molten glass, inflating the material with a steel blowpipe, then molding, sculpting and shaping that bubble into a vessel, object or sculpture.
"The most exciting thing about working with glass is every single time you're in the studio, you learn something new," says Sharvin, who grew up in Worthington, Ohio. "You're learning new things for the rest of your life."
He considered an engineering career, but a glassblowing class he took shortly after transferring to Ohio State as a sophomore spurred him to focus on that field. He eventually worked eight years as a studio technician manager at the Pittsburgh Glass Center before deciding in 2022 to strike out on his own as a full-time artist in that city.
The shift led Sharvin to participate as one of 10 contestants in the third season of "Blown Away," a glassblowing competition show on Netflix.
We spent a day with Sharvin as he made glass art for an exhibition that runs until late July at the Pittsburgh Glass Center.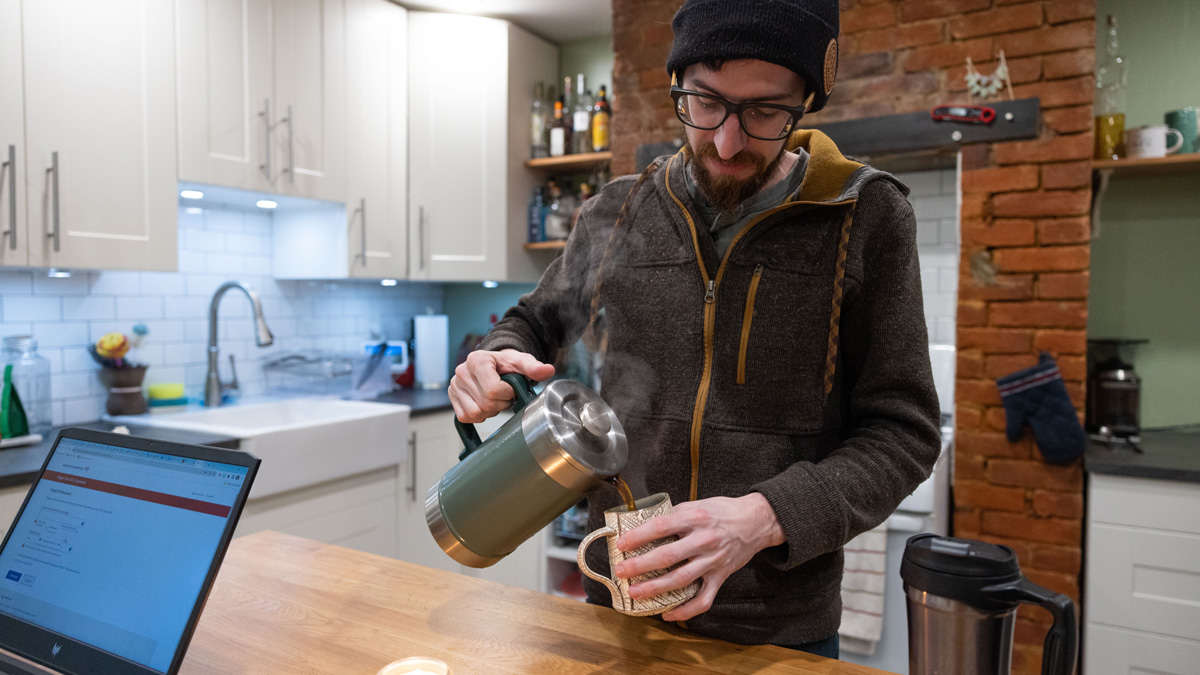 8 a.m.
Some coffee gets me ready for a busy day. I take out Charlie, my 14-year-old dog, and pack my computer, snacks, water bottle, protein shakes and some art supplies. Check my list. Let's go.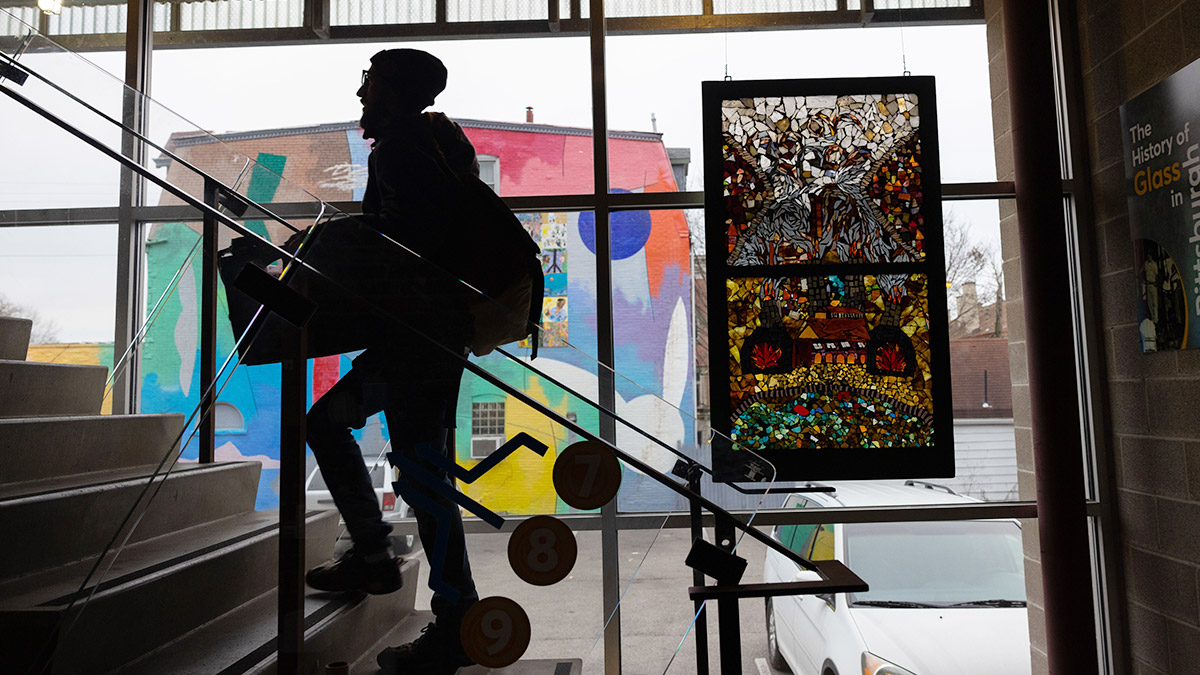 8:40 a.m.
Always nice to walk into the Pittsburgh Glass Center, only 10 minutes from my Morningside neighborhood. It's like home away from home. I'll be working alongside friends. We're a tight community of artists.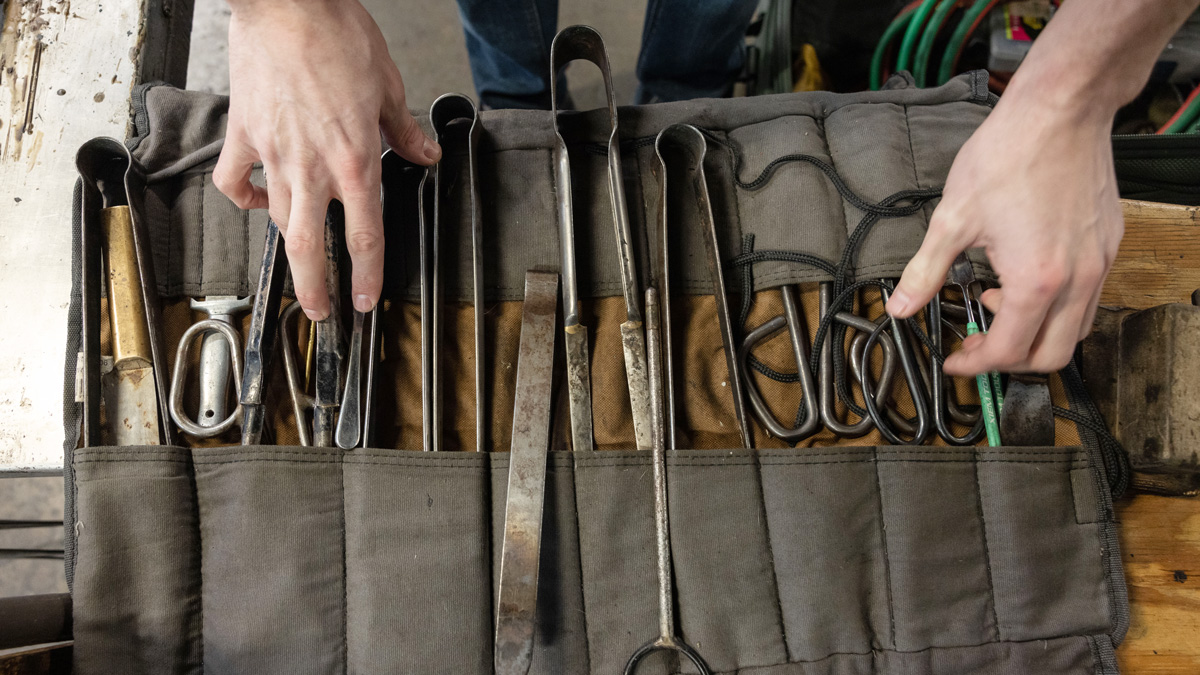 10 a.m.
Unpack my handmade tools. Set up the workstation, including a reheating chamber, which I rented for the next four hours. We call this the Hot Shop. The reheating chamber I'll use to manipulate glass has temperatures ranging from 2,000 to 2,300 degrees Fahrenheit.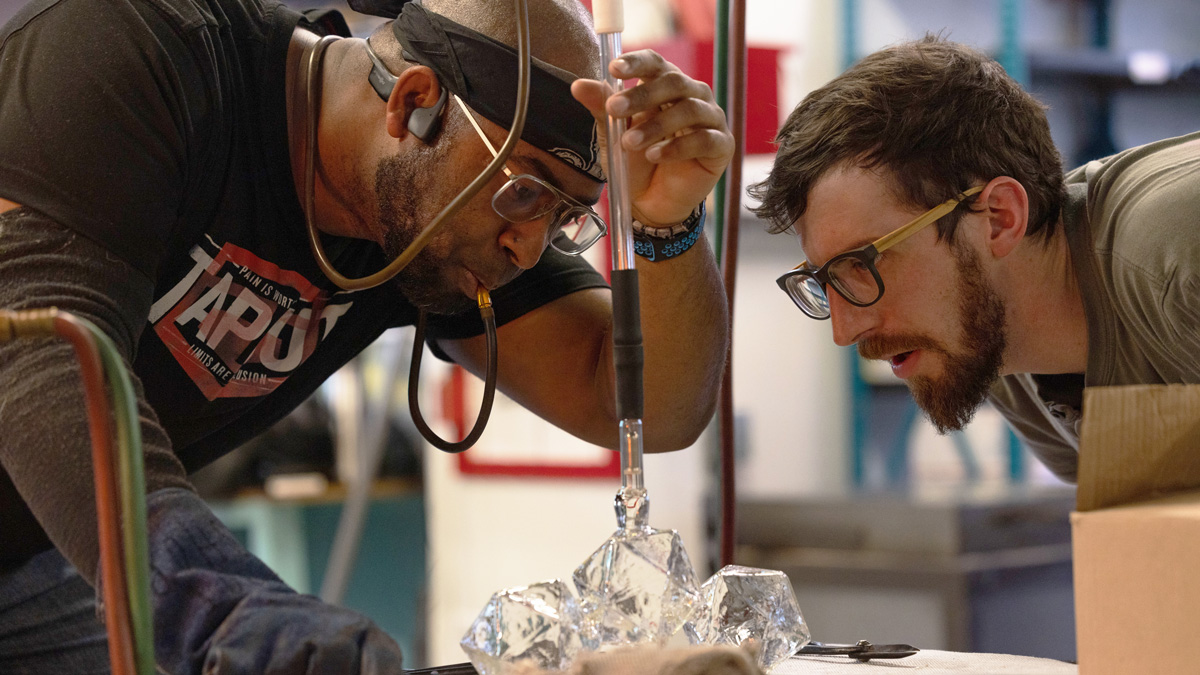 11 a.m.
I hired Percy Echols II, a friend and fellow glass artist, to serve as my assistant today. We enjoy working together and can communicate without even talking. It's like knowing the steps of a dance, and every movement matters when you're doing the repetitive process required for these star cluster shapes.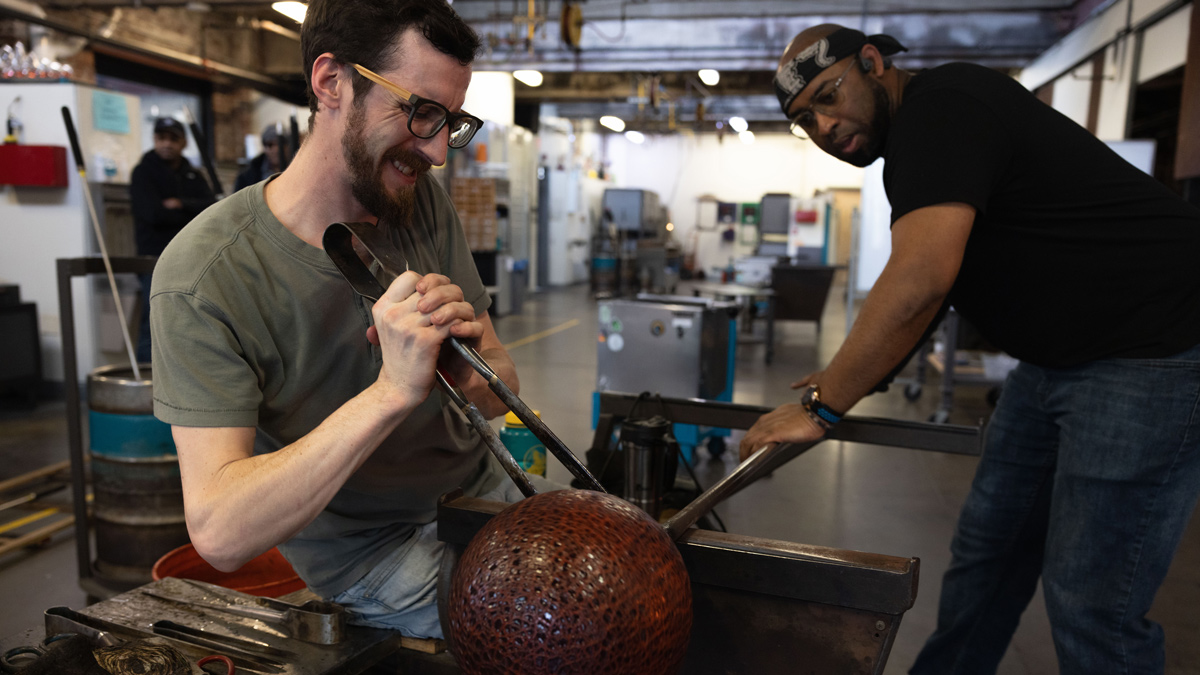 Noon
I'm constructing a universe landscape for my upcoming art show. Space fascinates me. Here, Percy and I work on the sun. Good teamwork is necessary in using heat, gravity and tools such as these huge tweezers to transform glass into objects.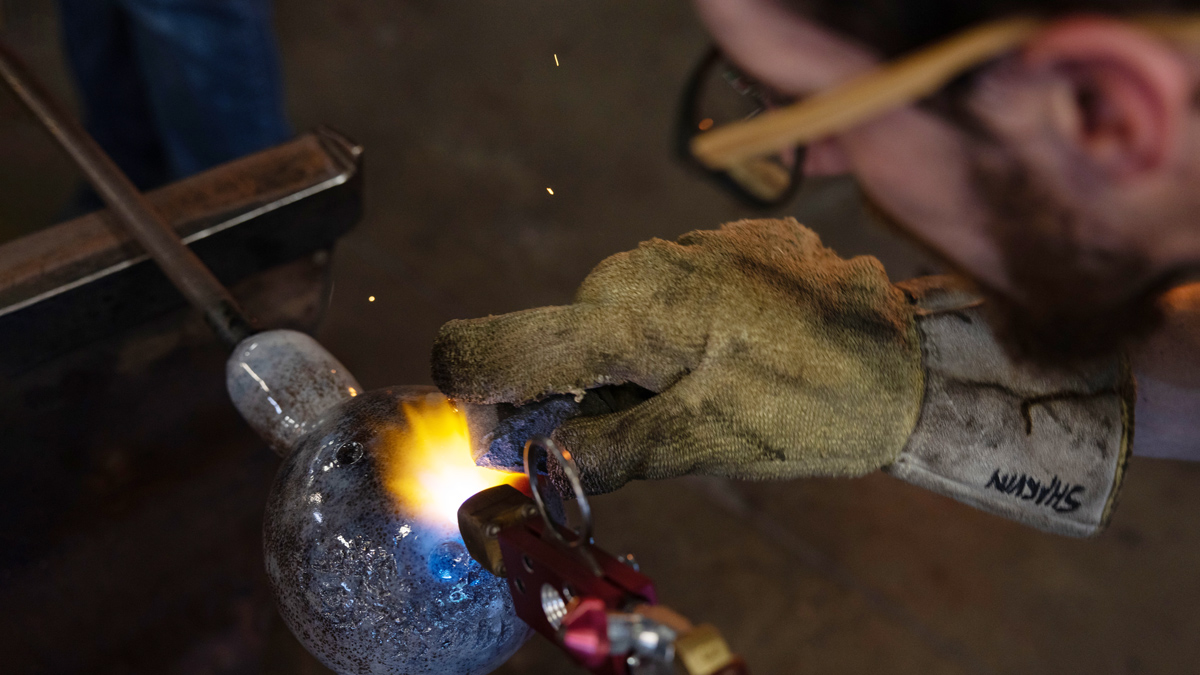 12:30 p.m.
I use an intense flame to detail a glass moon that will be displayed with about 15 to 20 planets.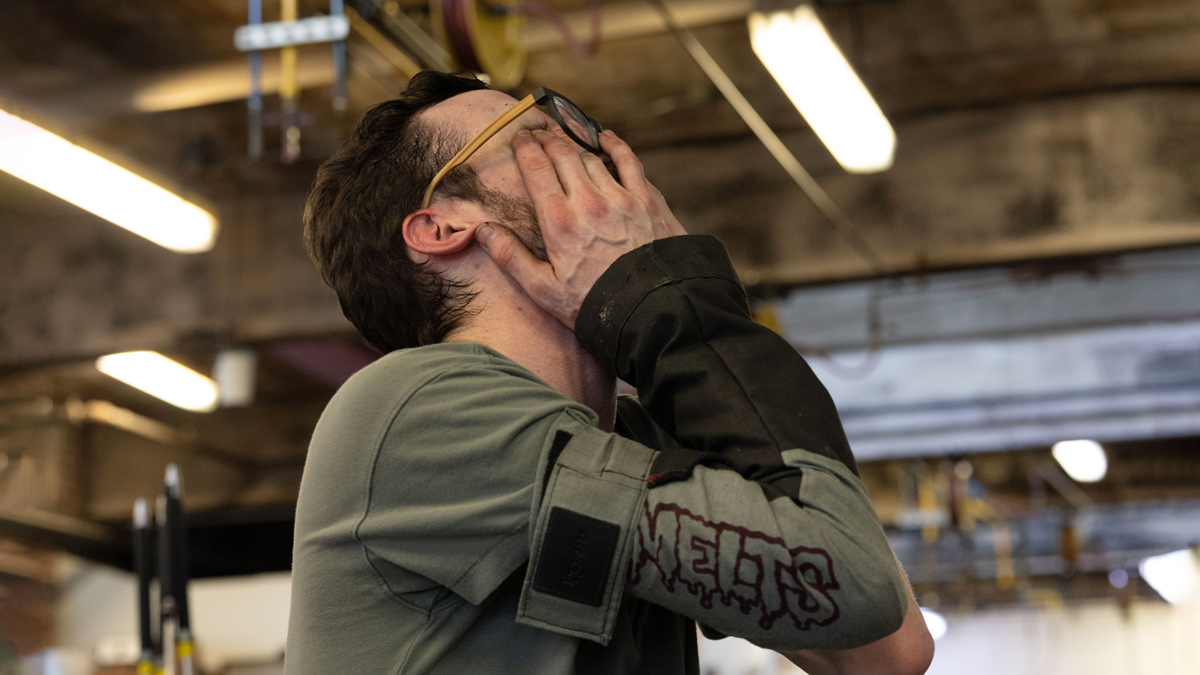 1:45 p.m.
After a couple hours of shaping molten glass into a planet and moon, we have only 15 minutes left at our workspace. We're rushing, and when you rush, you mess up. I blow air through a blowpipe to inflate heated glass into a bubble that can be shaped, but I'm not managing the temperature well. The glass sphere doesn't cool properly and collapses. We were close to having it perfect, but it happens.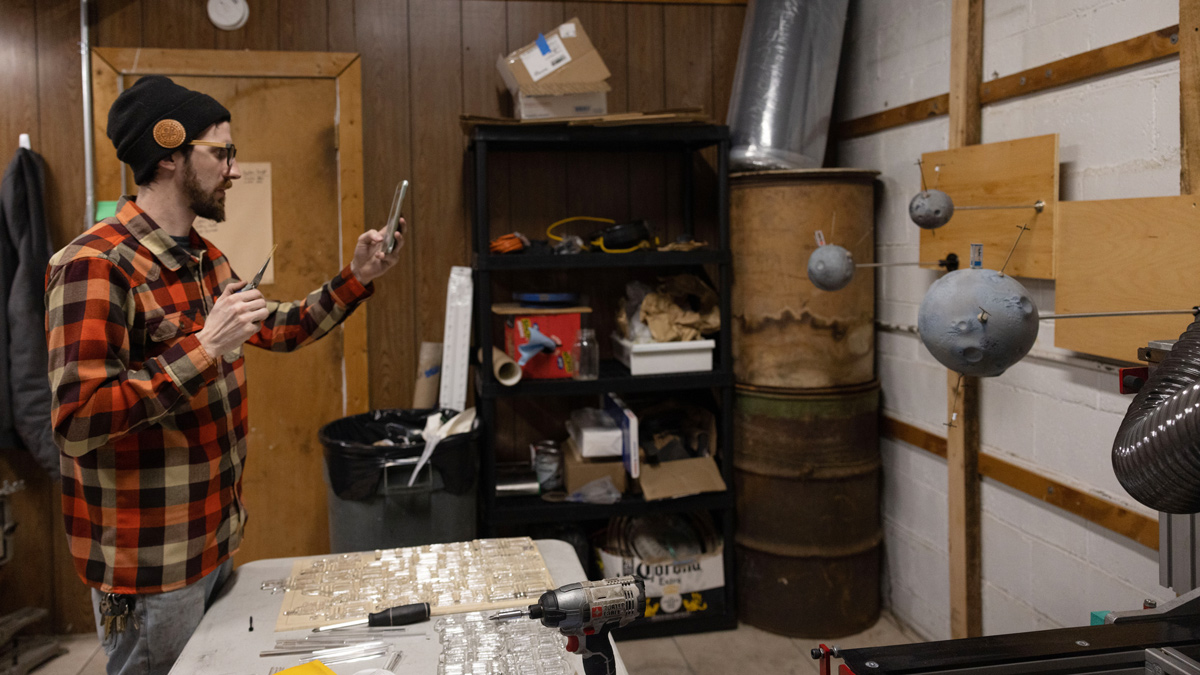 4:15 p.m.
After a quick lunch at home, I drive to my nearby personal studio, a 12-by-12-foot rented room in an old auto body shop. I work on inserting metal rods into my glass planets to display them at the show. It'll make the art look nicer than just throwing it on the wall.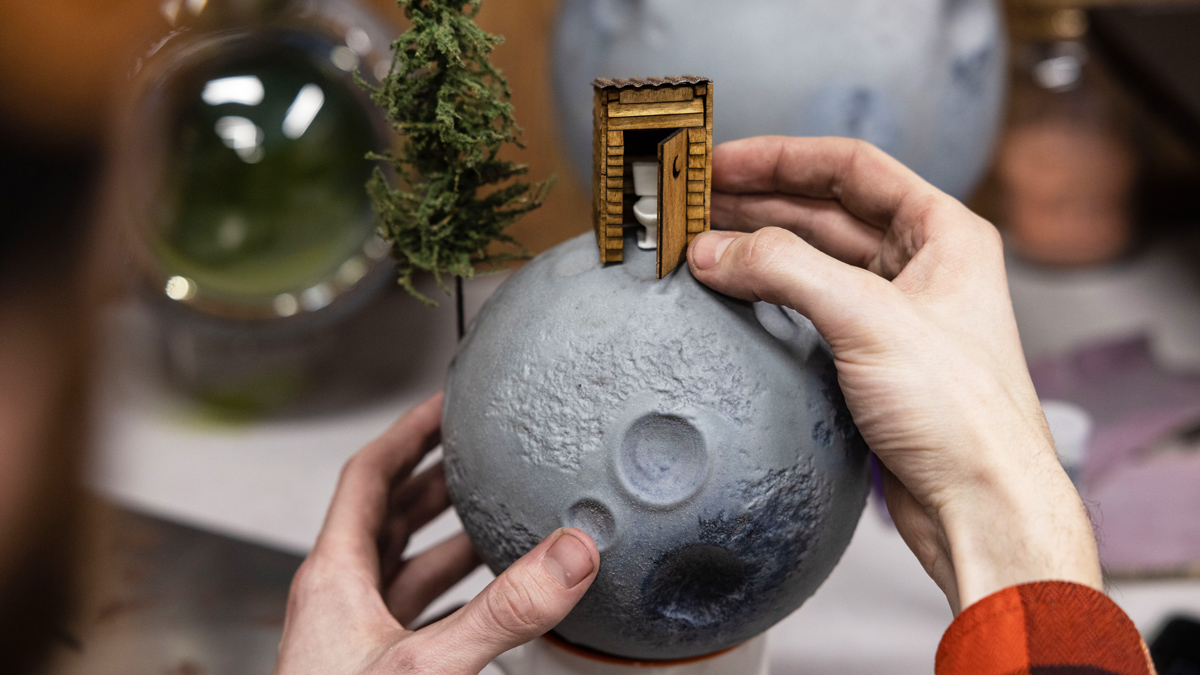 6:30 p.m.
Lately, I've been making miniature pieces out of wood, plexiglass, paint and paper. Astronauts. Telephone poles. Phone booths. Even a tiny outhouse. Adding the miniatures onto the glass planets provides a more detailed narrative in the work. I'm excited about this piece after seeing it in my head for a year.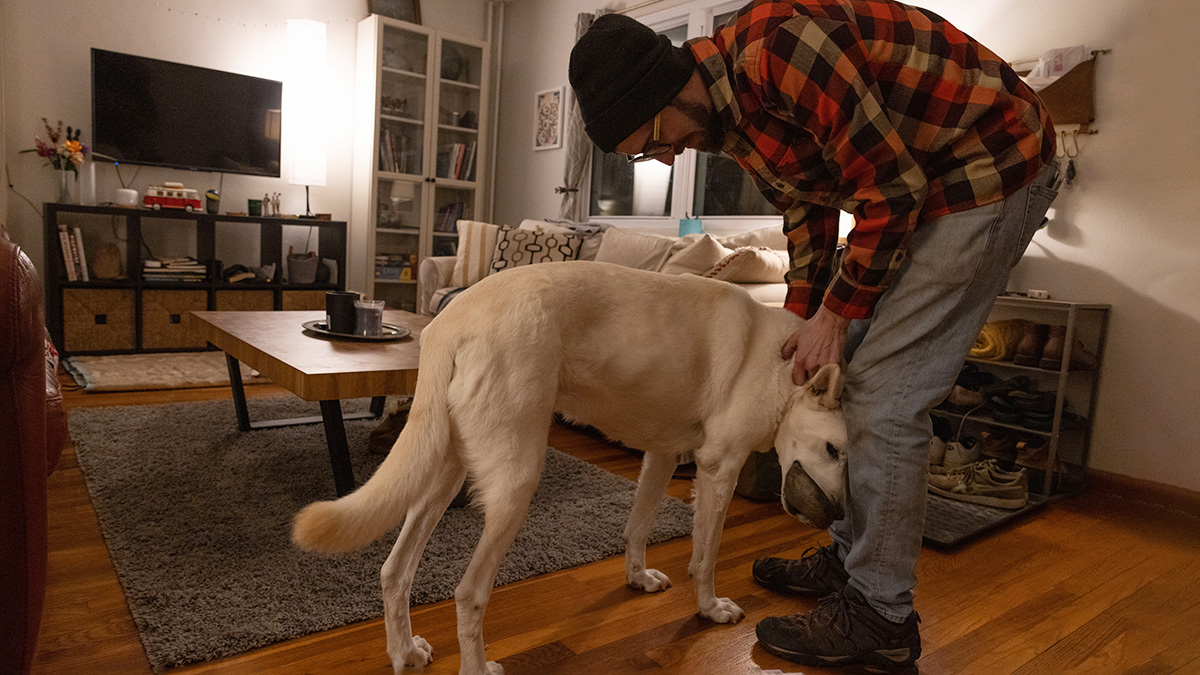 8 p.m.
I greet Charlie as I return home, but being here doesn't mean work ends. My mind always churns. You play a lot of roles in being an artist. I love it. Today was a good day.