Our Alumni
She cares for aardvarks, sea lions and bears
Columbus Zoo veterinarian Katie Seeley '17 MS put in years of work to achieve her dream, and she's still studying. Follow the busy mom for one action-packed day.
Sedating a 1,265-pound bear takes great care: Too much medication and you put Buckeye the Alaskan brown bear's life at risk. Too little and you risk the giant waking while relatively small humans examine him.
This is the type of weighty responsibility Dr. Katie Seeley '17 MS takes on every day at the Columbus Zoo and Aquarium. For such procedures, the staff veterinarian determines the anesthesia, and she is the first into the room to administer it and the last out to ensure the animal is OK.
"Since I was 3, I've wanted to be a veterinarian and never a dog or cat vet," says Seeley, who grew up in New York's Hudson Valley. "I always wanted to be a nontraditional species vet."
Seeley and a small team provide around-the-clock medical care for the zoo's 10,000-plus animals, from clams to elephants. It's not a 9-to-5 kind of job. Nor is it for people who don't like to study.
In addition to undergrad and four years of vet school at Cornell, Seeley completed six years of zoological medicine training. That included a master's degree and three-year residency through Ohio State's College of Veterinary Medicine. It sends residents for yearlong stints to the zoo and The Wilds, a wildlife conservation center for endangered species in eastern Ohio.
And Seeley is still studying. In addition to working and spending family time with her husband, Sean Mazer '09, and their 16-month-old daughter, Sydney, she is pursuing her PhD in comparative biomedical science at Ohio State.
Here's how the dedicated and perpetually busy vet spent the day that included Buckeye's exam: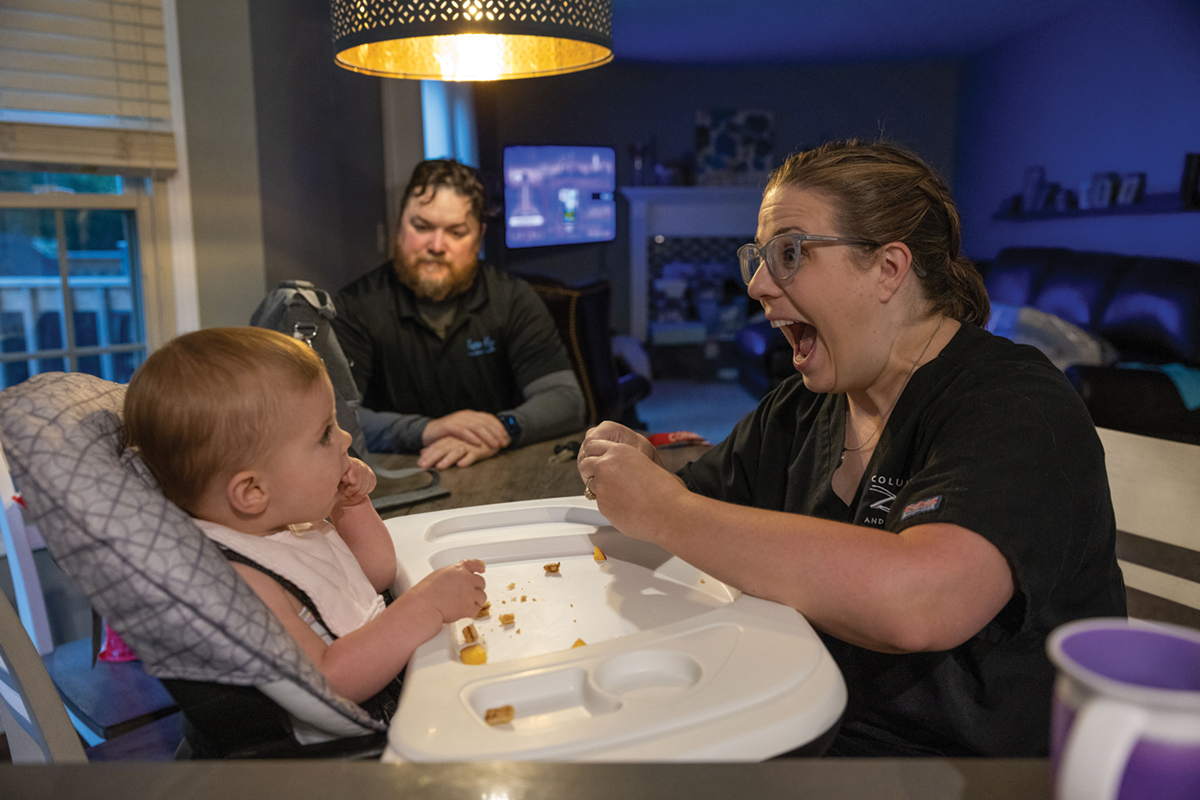 5:45 a.m.
My alarm goes off and I reluctantly get up — I am not a morning person. Within a half-hour, we're all awake and Sydney is having bananas, egg bites and yogurt.
6:55 a.m.
I drop off Sydney at day care, hit a Starbucks — on days with big procedures when a caffeine kick is necessary, I get an iced white chocolate mocha, no whip — and get to work by 7:25.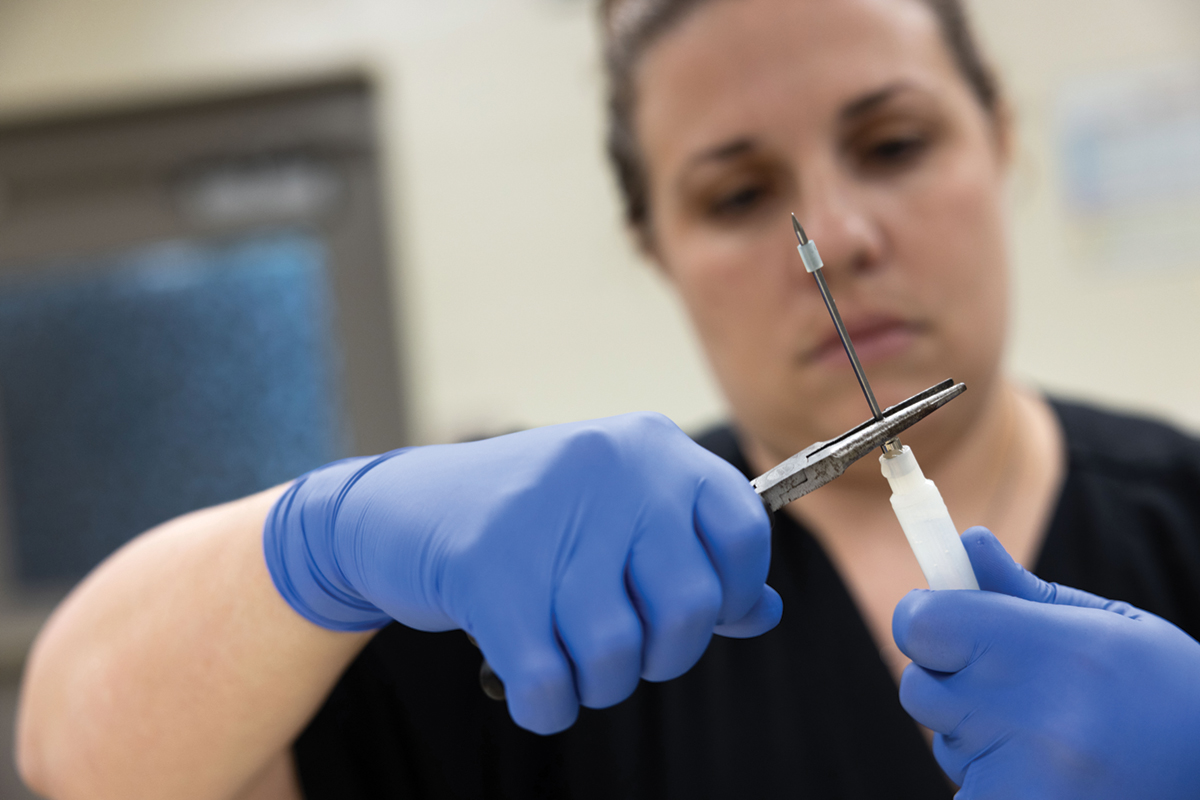 8:30 a.m.
I step away from our team's start-the-day meeting to prepare the sedation for Buckeye, a 19-year-old brown bear. He and his brother, Brutus, were orphaned in Alaska when they were very young and came to the zoo to live. This winter, he showed evidence of arthritis and developed a cough, so today, we'll do a nose-to-tail exam. Since he is so large and difficult to move, we will bring our whole clinic to his habitat.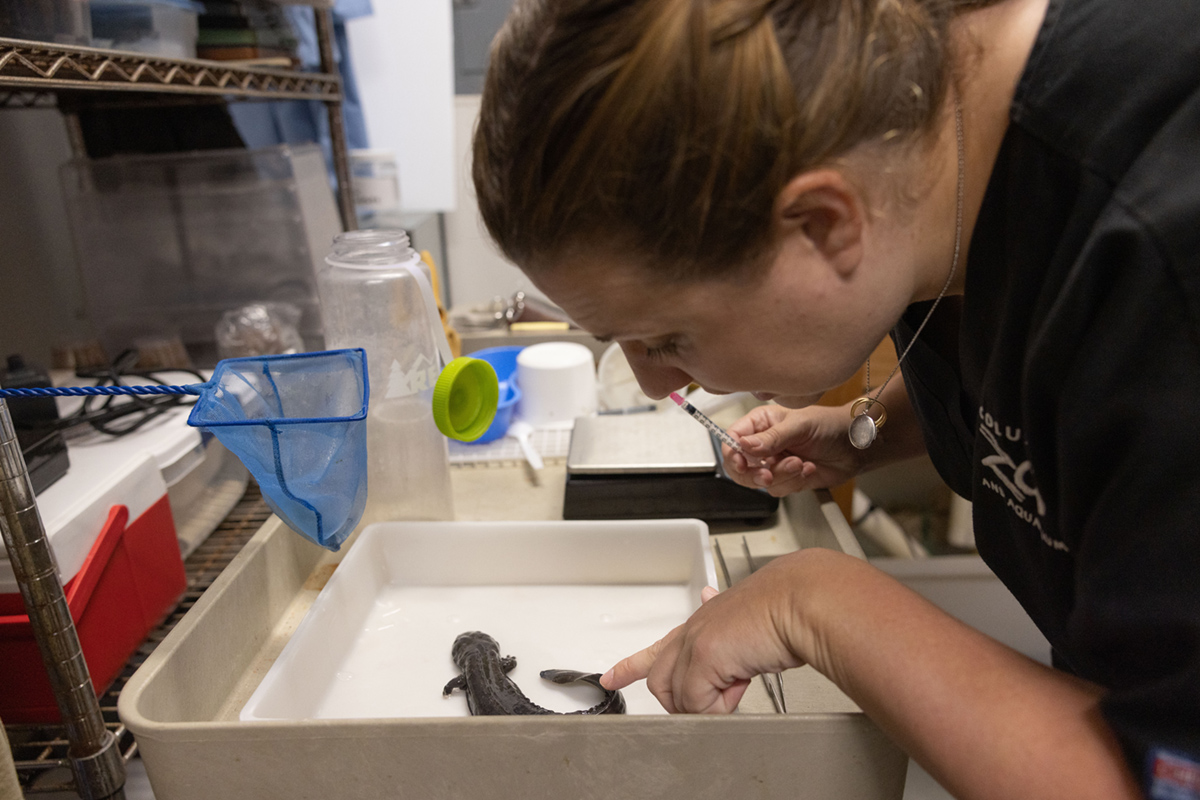 8:50 a.m.
At the clinic, I give a dose of antibiotics to a hellbender, an aquatic salamander, to resolve an infection on his toes.
9:20 a.m.
We're all set for Buckeye, so I take a few minutes to check on how Sydney is doing via her day care's app.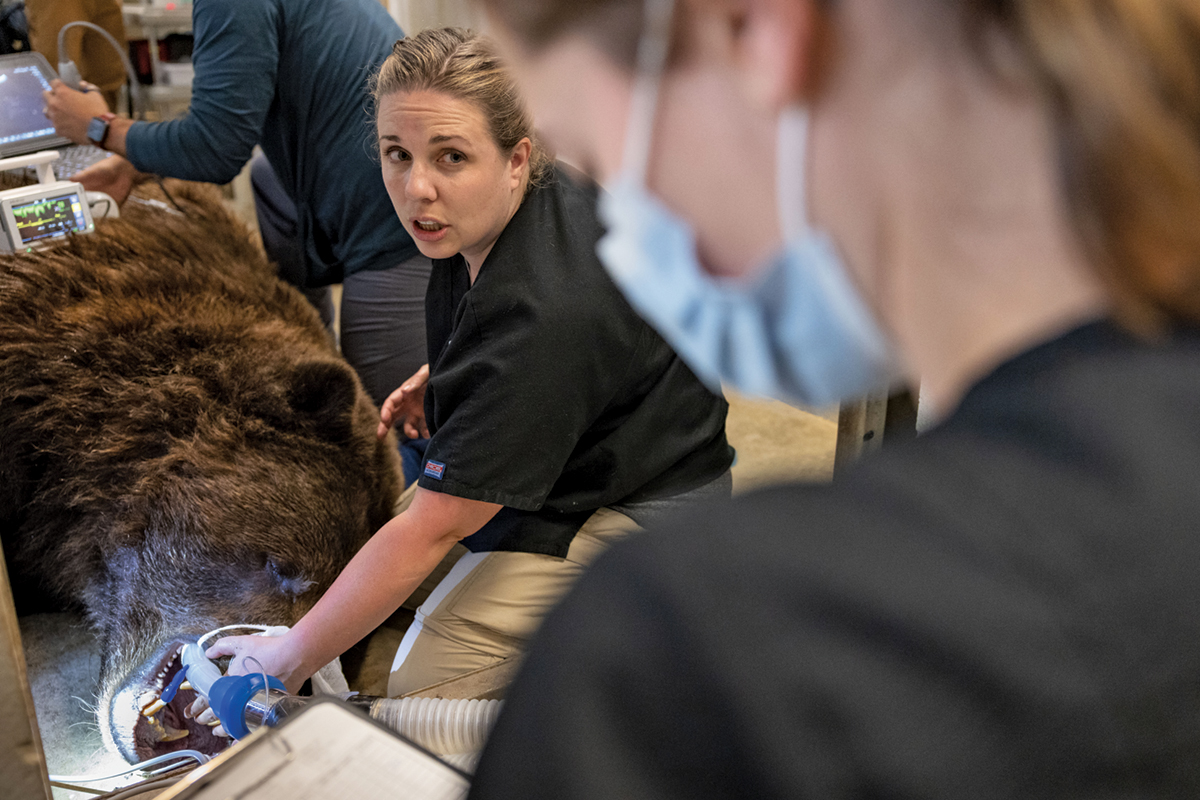 9:40 a.m.
I administer anesthesia to Buckeye in his bedroom and 10 minutes later, he's asleep. We start the exam with a mouth check and find one canine may need a root canal. We perform an ultrasound; X-ray all of his legs; scope his lungs, stomach and colon; and collect samples to check for disease. Buckeye also receives medication to alleviate any nausea after anesthesia.
Noon
I pull the breathing tube from Buckeye as he begins to wake up.
12:25 p.m.
We load up the equipment and return to the office to unload. A call alerts us that an aardvark needs attention.
1 p.m.
Colleagues and I break for lunch, which is pretzel dogs from a zoo vendor.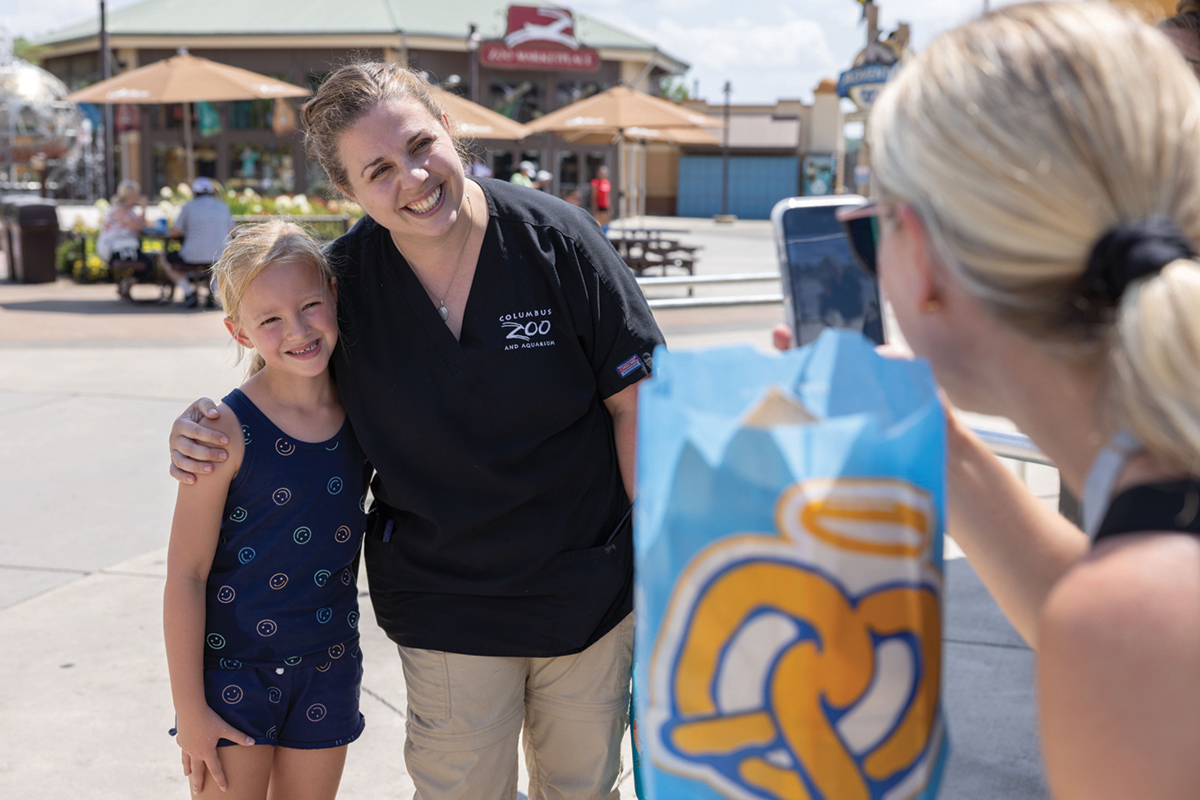 1:20 p.m.
I take photos with a child who recognizes me from the "Secrets of the Zoo" TV show [on National Geographic Wild and Disney+].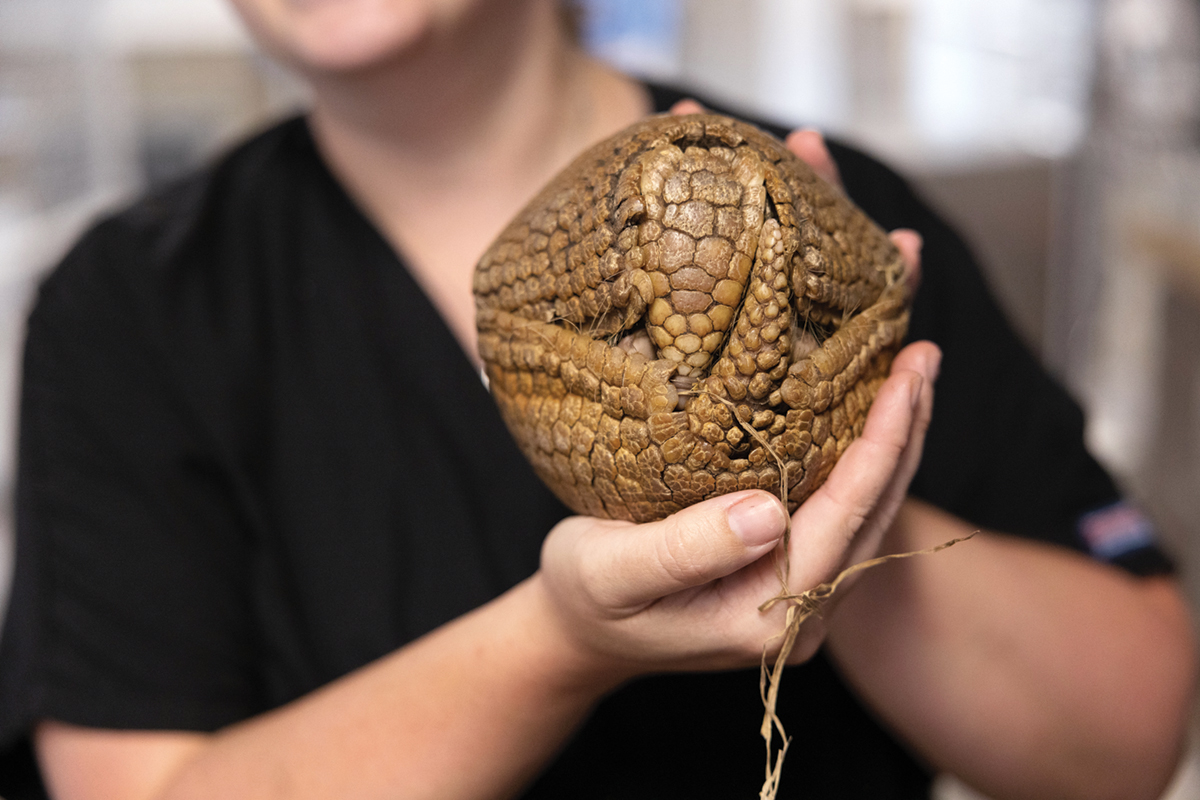 1:30 p.m.
I check Dozer the armadillo, whose dry skin we are managing with moisturizing ointment and habitat changes to provide more humidity. She looks fantastic!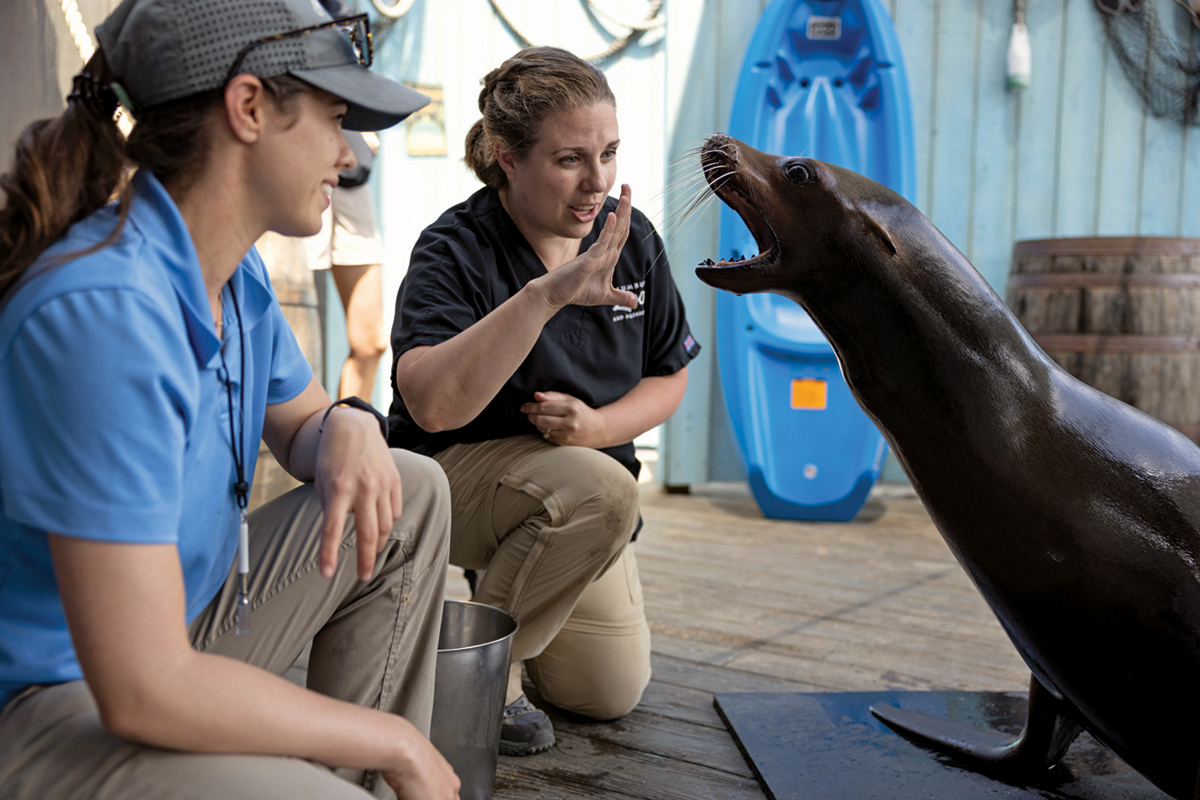 1:45 p.m.
Ayla the sea lion has had a limp for a few weeks but is finally improving. Trainer Katelyn Nance and I make sure Ayla is doing well as she comes off medications.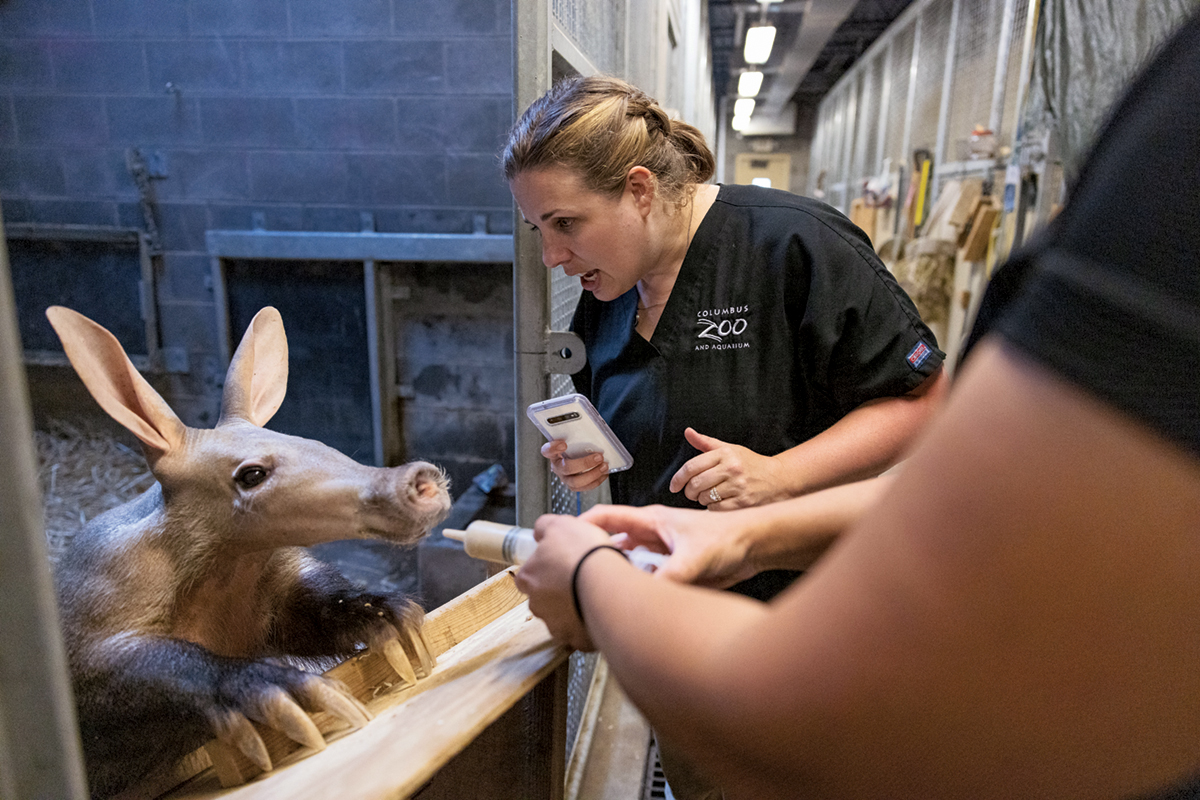 2:10 p.m.
I check Kiazi the aardvark, who has allergies that we manage with injectable and oral medications. Her flareups present as cloudy eyes, so we start her on additional medications.
2:20 p.m.
I check back on Buckeye, who is recovering well.
2:40 p.m.
I spend a few minutes talking with Dr. Randy Junge [vice president of animal health at the zoo and an adjunct professor at Ohio State]. He advises my PhD project, which looks at ways to evaluate chronic stress in lemurs.
3:30 p.m.
In a video meeting, I help prepare an Ohio State resident [in Zoo and Wildlife Conservation Medicine & Ecosystem Health] for specialty boards. Every week, we review the most recent literature to keep up with advancements in our field.
4:30 p.m.
I finish work and pick up Sydney. At home, Sean and I make dinner. My work-life balance has improved a lot since I had Sydney, and it's important to me to focus on family in this window of time.
6 p.m.
We read Hello Baby by Mem Fox to Sydney before putting her to bed.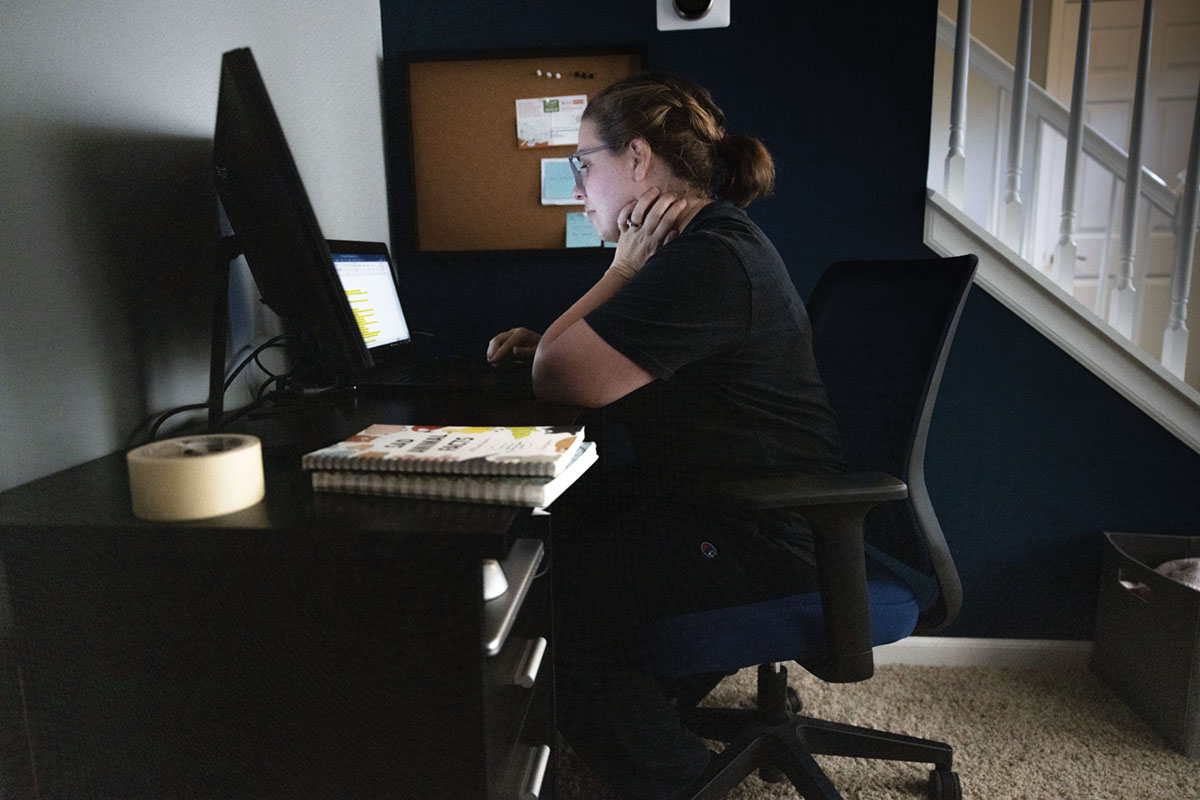 7:30 p.m.
I work on my PhD. I'm developing methods to evaluate lemur health and welfare both under human care and in their native ranges in Madagascar, as well as to measure the success of conservation efforts.
10 p.m.
Bedtime.