Our Alumni
The man behind CAPA's curtain shares a day
As CEO of Columbus' premier performing arts group, Chad Whittington '99 balances a plethora of priorities to ensure the shows can go on.
Backstage at Columbus' grand old theatres hide narrow rooms with drop ceilings, old-style fluorescent lights and the people who bring the shows to life. CAPA CEO Chad Whittington '99 is at home here.
As a numbers guy guiding an arts organization and an acknowledged introvert in leadership, he thrives on such contrasts. In the same day he might hold meaningful conversations with board members who steer the multimillion-dollar, eight-venue operation and the essential staff members who sweep the floors. He might quietly take a photo for audience members and jet off to New York to see shows as a Tony Awards voter.
While best known for presenting performances, the nonprofit he leads also runs theatres and has a management role for several nonprofits. "The variety of what I do every day is exciting," Whittington says. "And from the selfish, fun perspective, having access to so many shows is great."
Another of his favorite things: watching patrons stream in for a performance. Seeing the couples, families, their excitement, Whittington witnesses CAPA enriching the community in real time.
He has enjoyed that since 1998, when he joined CAPA to work security and maintenance at the Ohio Theatre to help pay for college. After earning his finance degree, which he completed largely at Ohio State Mansfield, he moved to a fulltime job in the accounting department.
"From the beginning it was just a great place to be," Whittington says.
And undoubtedly, staff members would say he helps keep it that way. When Whittington was named CEO in 2017, the staff gave a standing ovation, a board member told local media at the time. Happy tears were shed.
Here, Whittington shares what a recent Friday was like for him.
7 a.m.
Get up with family, get ready for work, drive downtown from Pickerington.
8:30 a.m.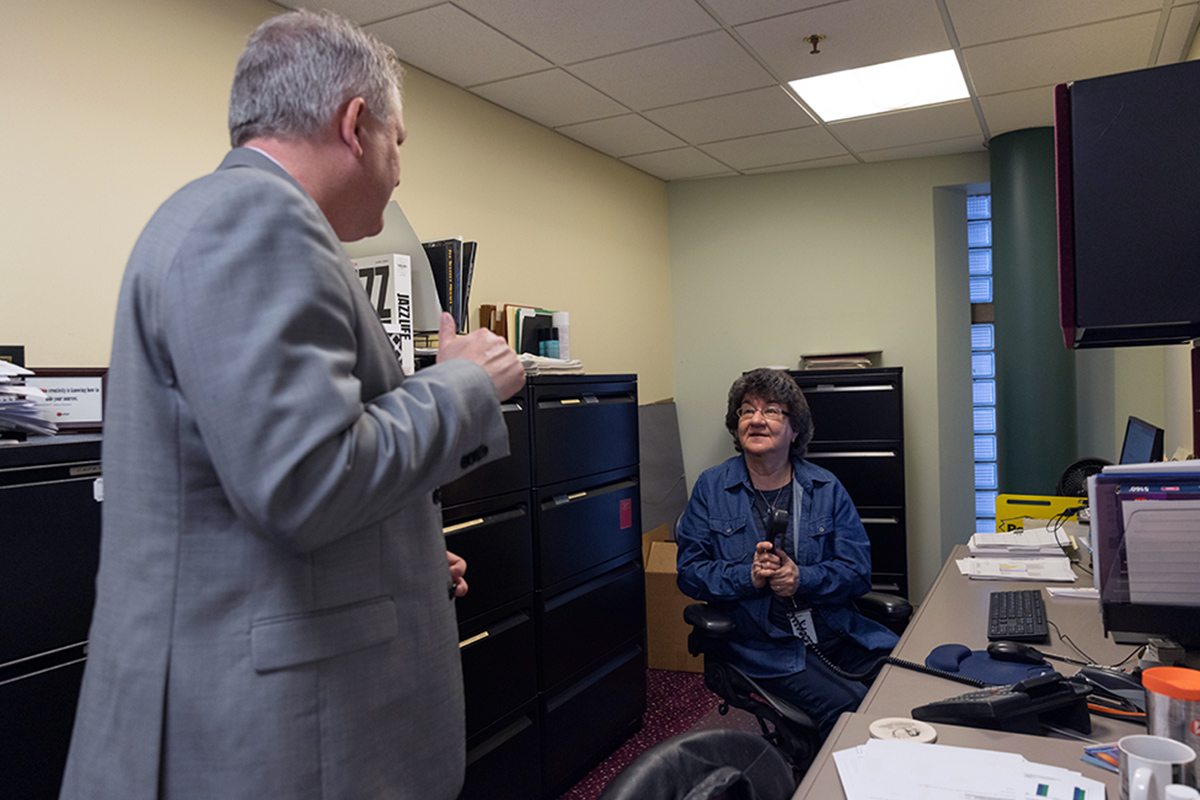 Check with Arline Dimitri, my executive assistant. Before lunch, I have team meetings and external meetings.
10:30 a.m.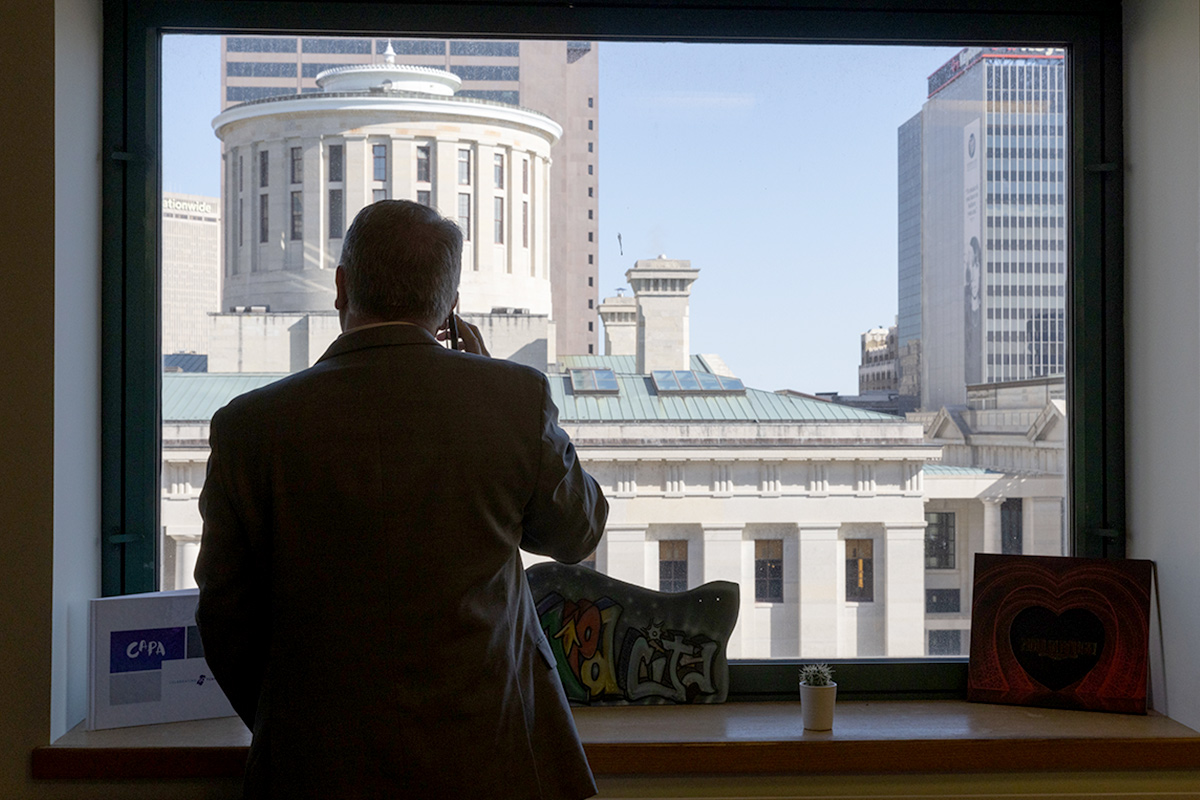 Reach out to a donor in a call from my office, located above the Ohio Theatre marquee on Capitol Square.
Noon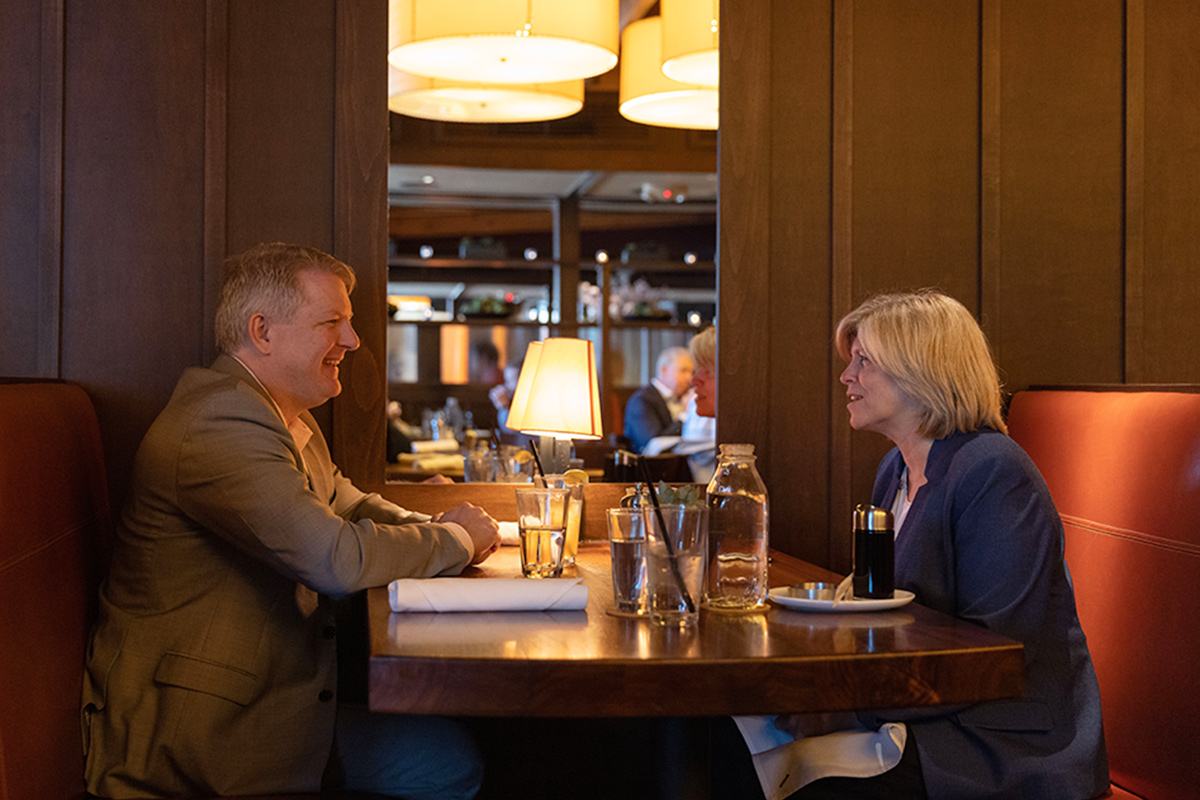 Lunch with Kathleen Lach, a CAPA board member, at Hudson 29 on Lane Avenue. I try to touch base with each of our 30 trustees at least once a year. I also regularly have lunch with donors or community leaders.
1:20 p.m.
Back at the office, I spend some time informally checking in with members of the CAPA team.
2 p.m.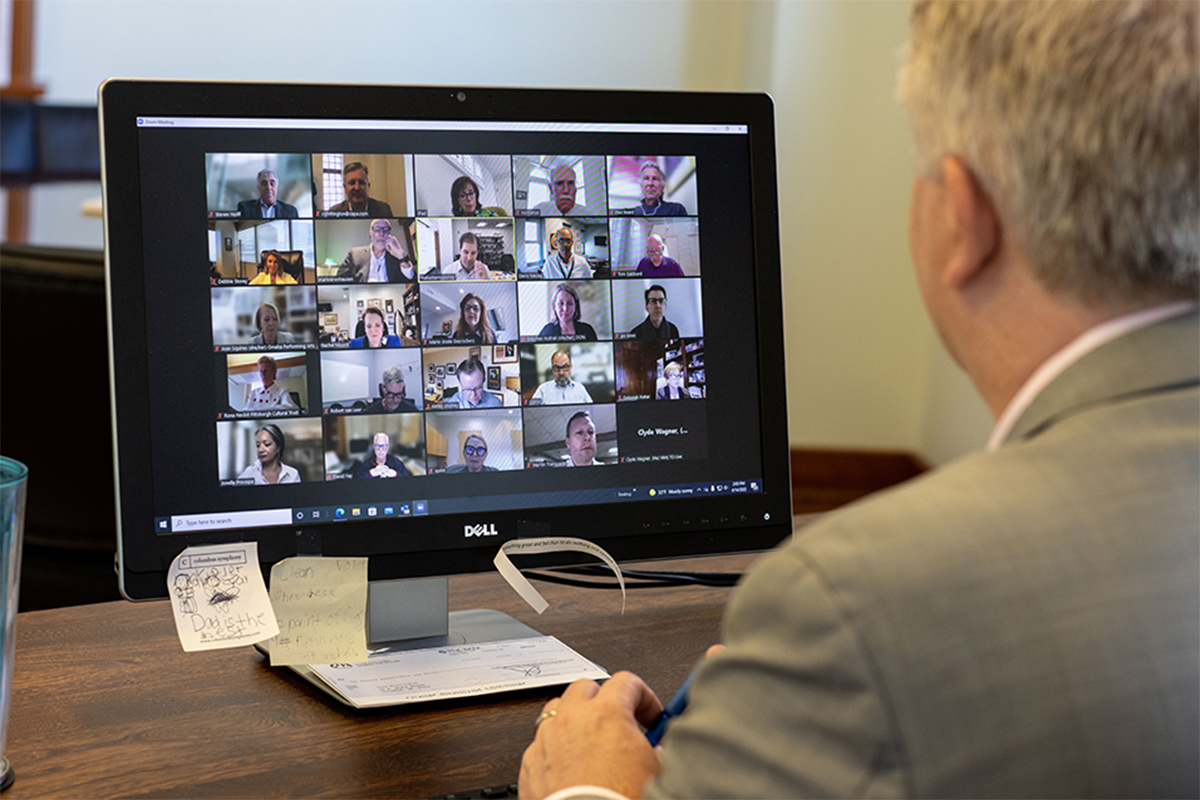 Zoom meeting with the Performing Arts Center Consortium, which consists of large groups from across the United States and Canada. We check in every few weeks to discuss industry news, successes and challenges.
4 p.m.
Often around this time, I have a board or committee meeting for CAPA or one of the organizations under our partnership umbrella. These include the McCoy Center for the Arts in New Albany, Friends of the Drexel and the Lincoln Theatre Association. But that's not typical for a Friday. I will take advantage of some free time today to catch up on email and arts industry reading.
5 p.m.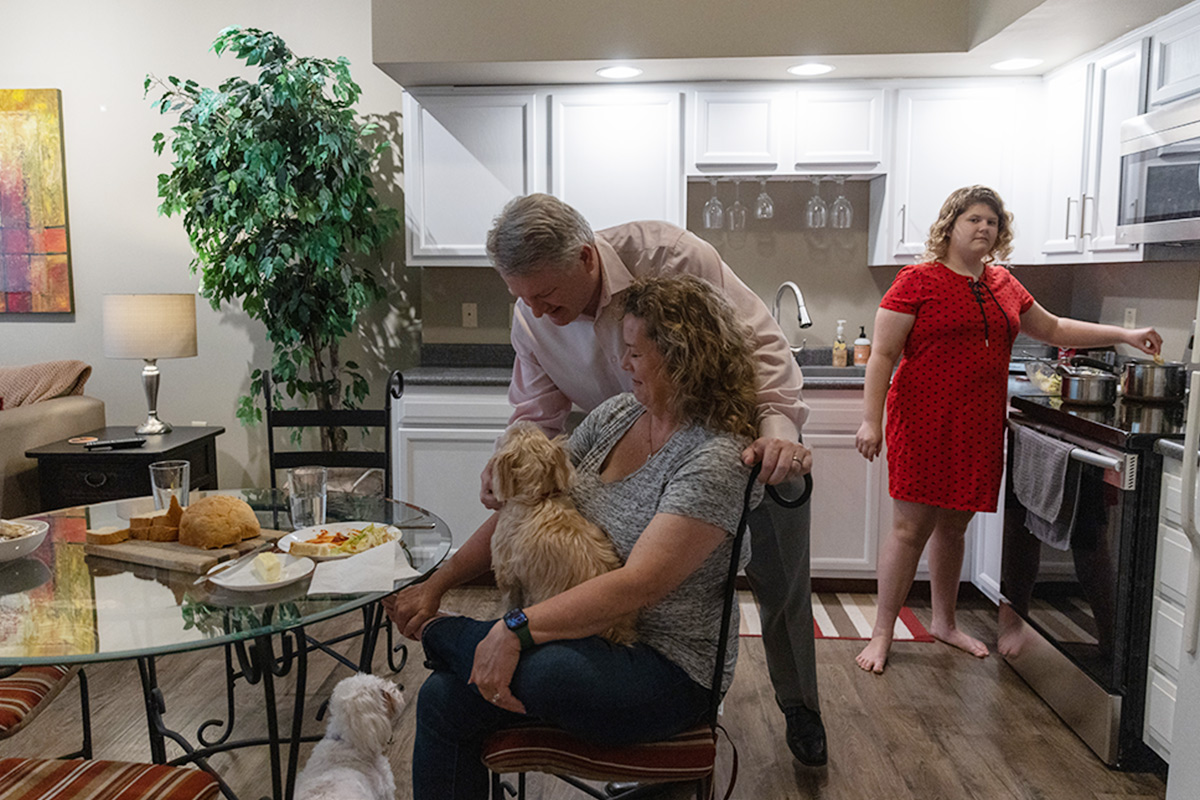 Walk a few blocks to our downtown condo [kept so family members have a chance to see one another on busy days] to sneak in a quick dinner with my wife, Melinda Secrest Whittington '90, and daughter, Violet. The photo shows us trying to coax our dogs to stop barking at the photographer.
6:10 p.m.
On nights with multiple performances downtown, I try to stop by several to chat with staff and patrons and see that everything is running smoothly. Tonight, I start at the Ohio Theatre before a Columbus Symphony performance.
6:40 p.m.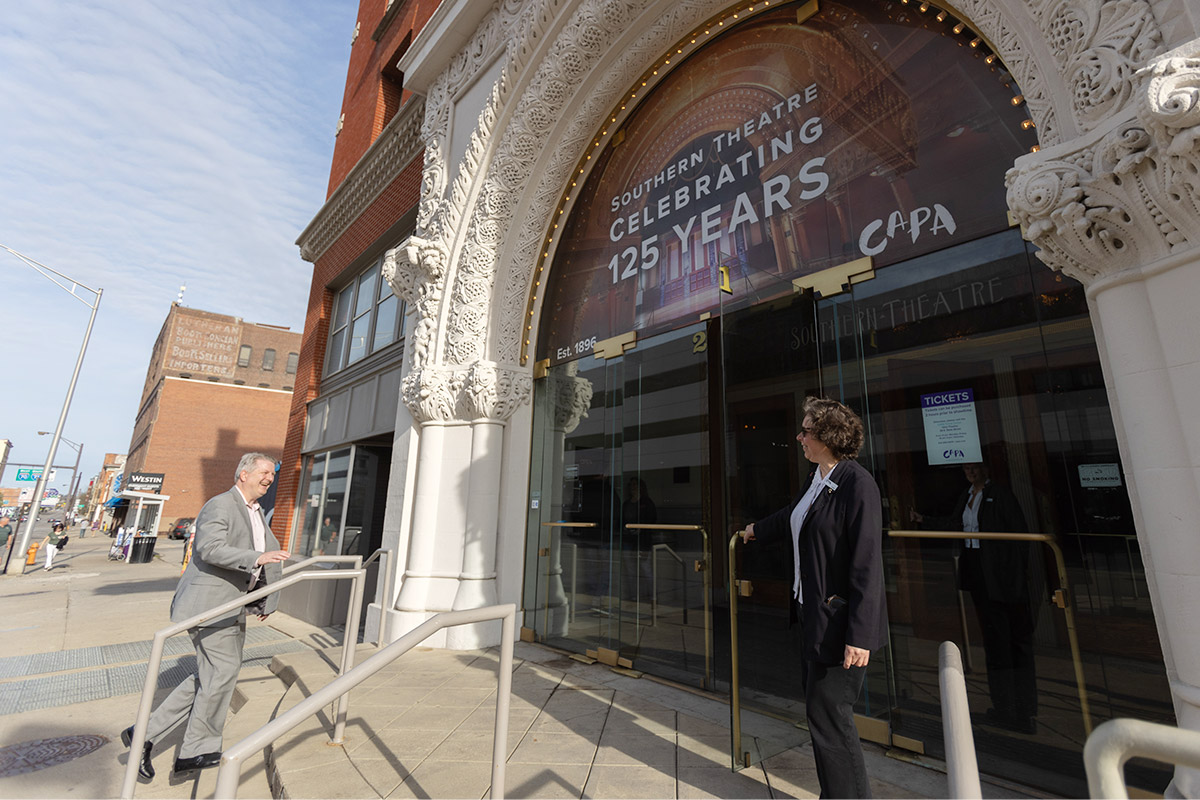 Walk to the Southern Theatre, which is hosting the comedian Charlie Berens. Talk to the ticket office, front of house and backstage crews.
7:15 p.m.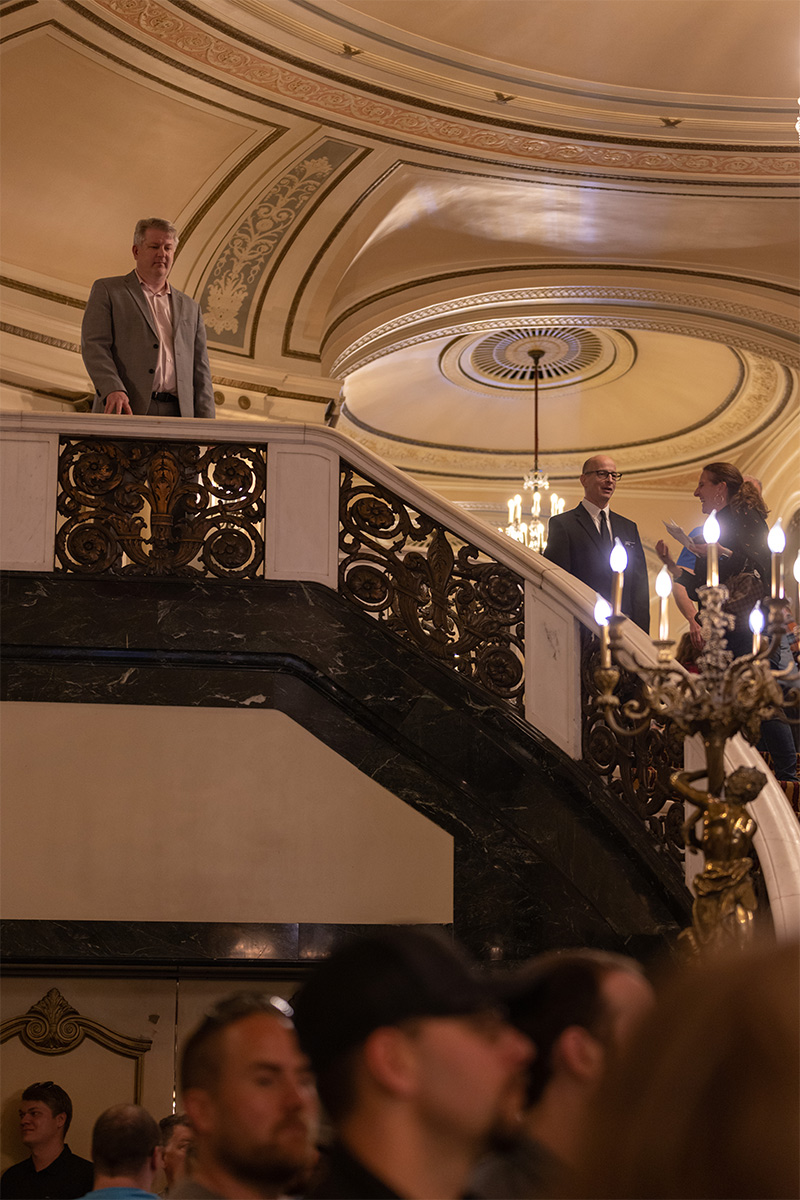 Hustle to the Palace Theatre before comedian Ron "Tater Salad" White goes on. I pause for a bit to monitor the crowd coming in, including how ticketing and concessions are flowing. I often spot a few familiar faces — board members, donors or season ticketholders.
9 p.m.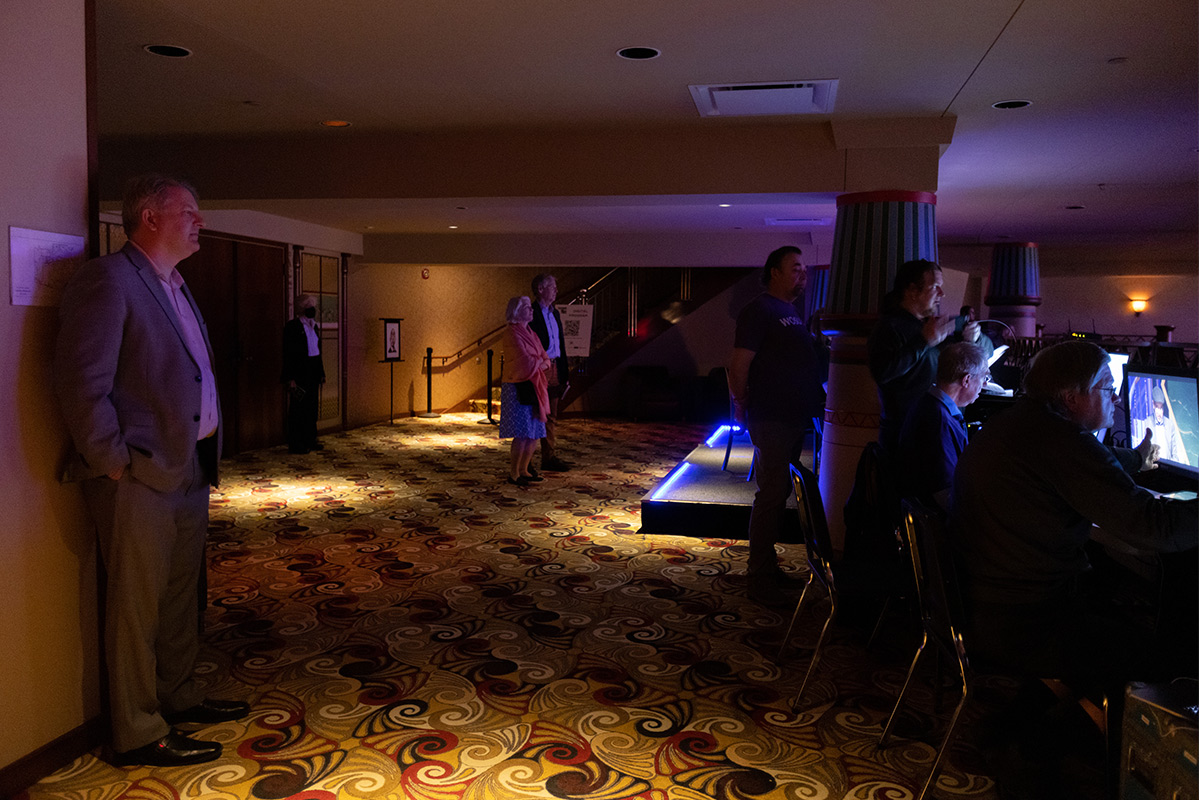 I drive to the Lincoln Theatre in the King-Lincoln neighborhood, take in the Thurber Prize event and talk to a few patrons to see what they thought.
9:45 p.m.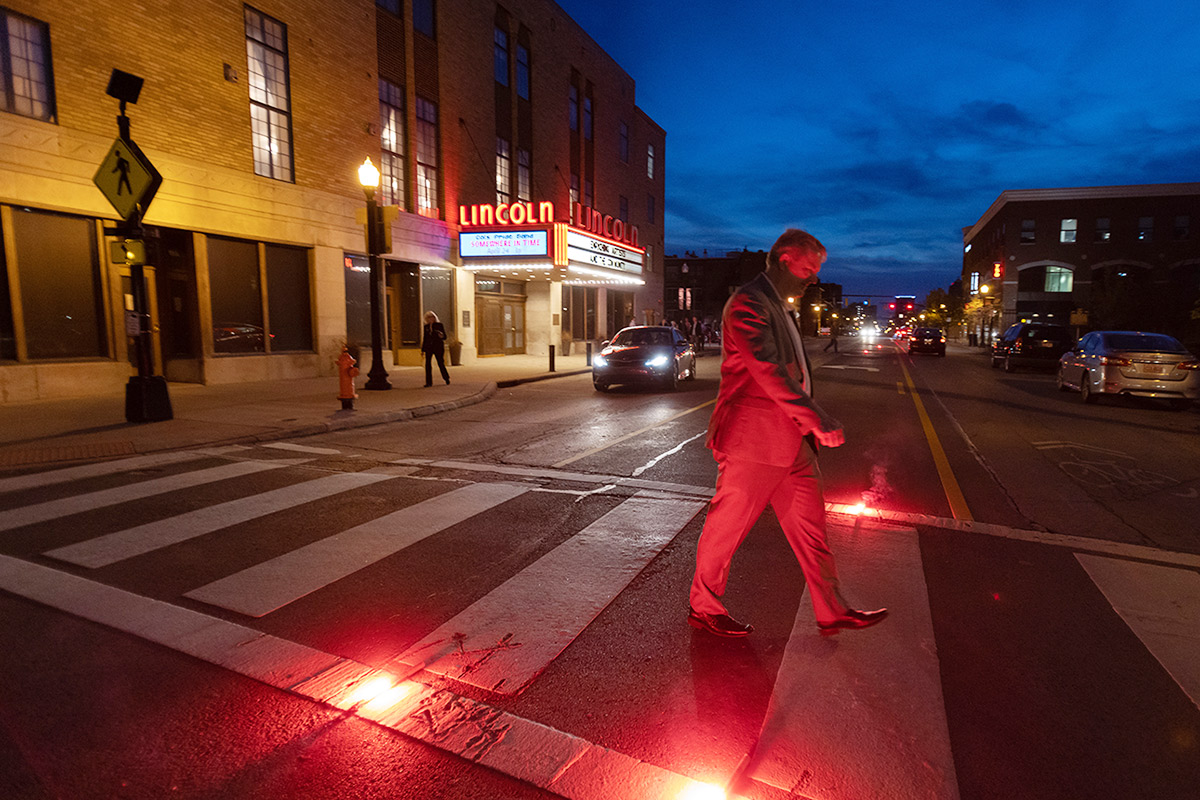 Usually, I would go back to the office and clean up any loose ends, but today I call it a day. I will go home to hang out with my family — Violet will talk me into playing games with her on the Xbox — before I head to bed.