Campus & Community
This new home provides pitch-perfect spaces
The innovative Timashev Family Music Building makes it possible for students and faculty to reach new heights.
Supporting software innovation, too
Ratmir and Angela Timashev, through the Timashev Family Foundation, also have made a historic, $110 million gift to Ohio State to establish the Center for Software Innovation. There, cutting-edge education, scholarships and internships will be offered to students, and an incubator will boost entrepreneurs.
The 96,000-square-foot structure bolsters the university's growing arts district, a gateway to campus at 15th Avenue and High Street. The area's creative energy is palpable, with momentum that includes a new Theatre, Film and Media Arts Department building set to open this year.
With a few short steps, artists across disciplines can meet up to exchange ideas and create.
"I'm looking forward to the possibilities for all of those collaborations and how easy it will be to make that happen," says Mike Smith, an assistant professor of practice in jazz studies. 
The new building's features have inspired Smith and his fellow faculty to rethink music and to hear it in different ways.
"It lends itself to collegiality," he says of the new environment. "I can see my colleagues in jazz studies in other areas, walking down the hall, and we can chat and exchange ideas in ways that weren't nearly as easy in Hughes Hall."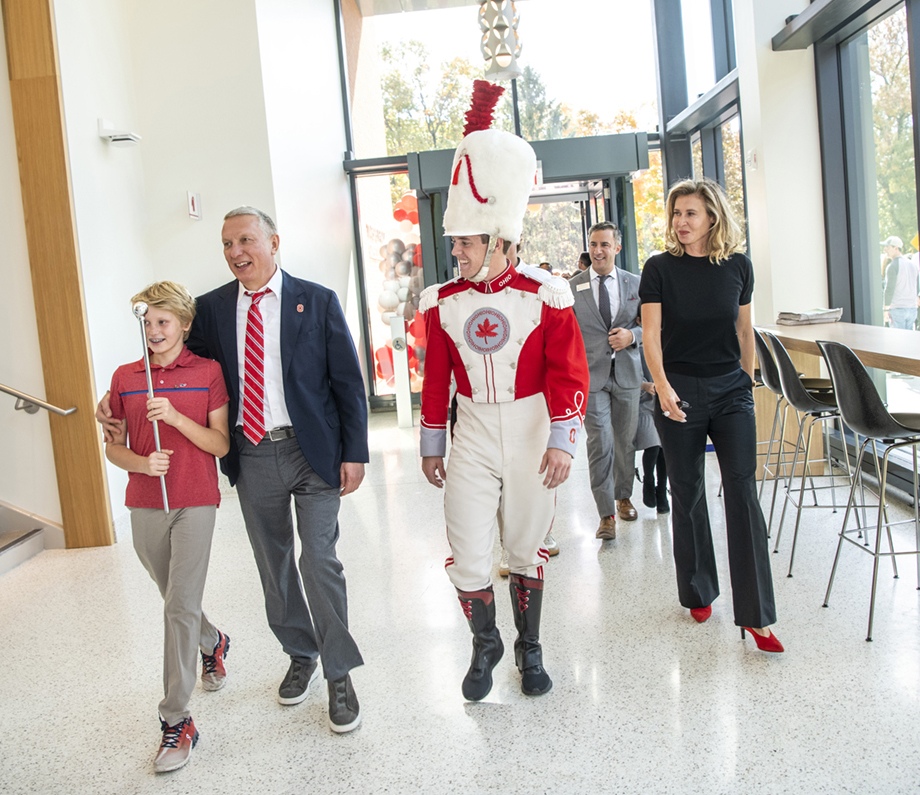 The five-floor Timashev building is equipped with some of the most acoustically and technologically advanced performance and practice spaces in the nation. One of those innovations is the "box-in-a box" design that leaves gaps between each room and surrounding walls, floors and ceilings to contain sound in intended spaces. Like the instruments played within it, every detail is carefully crafted and calibrated to maximize acoustic potential.
The Timashev building also is seamlessly connected to Weigel Auditorium, a 700-seat venue that accommodates large ensemble performances and rehearsals. Along with recording studios, keyboard labs and large classrooms, a new 240-seat recital hall is among the building's key attractions.
"The recital hall is aesthetically pleasing. It's a very warm and intimate space," Mitchell says. "You feel like you're performing for a group of people who love you and support you."
From rehearsals and classes to performances and private lessons, every occasion has a home in the new building, which Smith says is buzzing with excitement and innovation. "I'm inspired to do different things here," he says, "and quite a lot of it because of the new space we're in." 
Smith says he hopes the entire Ohio State community will take advantage of the rich offerings of the School of Music, which is exactly what Ratmir and Angela Timashev have in mind.
"I hope this building sends a message about how much Ohio State values art and music," Ratmir says. "Whether they're music majors or nonmajors, I hope students feel they have the best opportunity to do what they love, right here at the center of campus."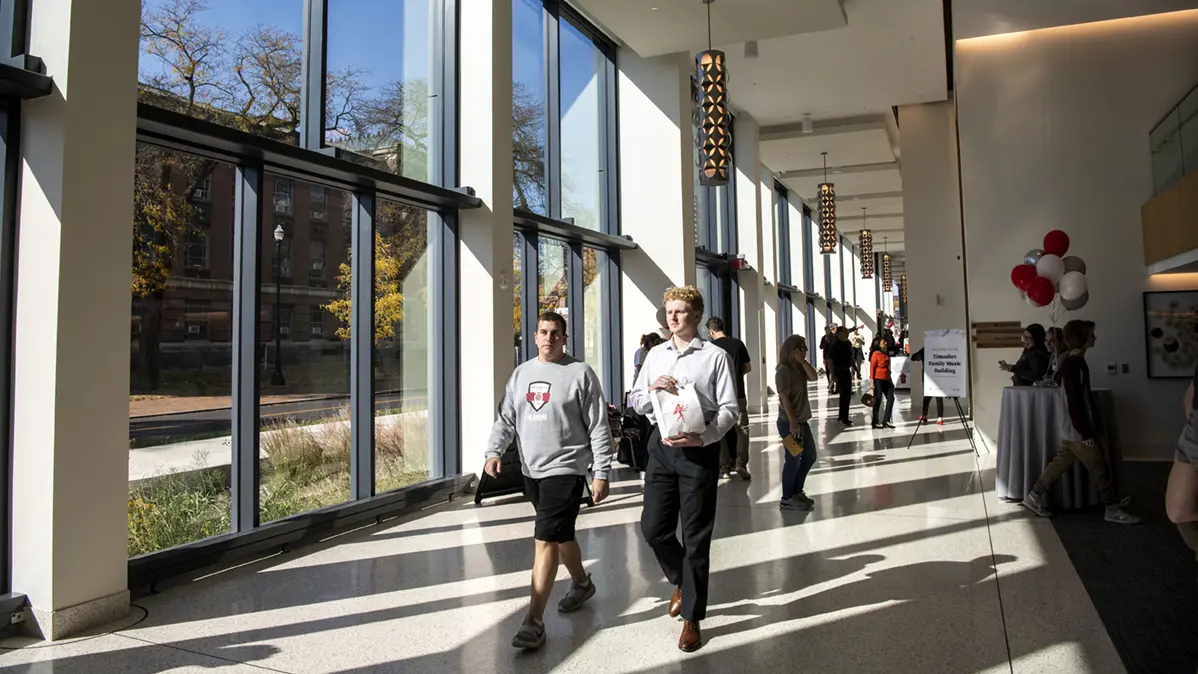 Indeed, many faculty and students are doing what they love thanks to Ratmir and Angela Timashev's generosity. Most of the couple's $17 million gift to the College of Arts and Sciences went toward the new music building. Donated in 2020, it was then the largest gift ever to the college.
In 2016, Timashev — through Veeam, the company he was leading at the time — contributed $5 million to the college to support student scholarships, teaching and research in chemical physics and data analytics.
"I will always be grateful for the opportunity Ohio State gave me as a graduate student, which defined my career and life," Ratmir said at the time. "It is my privilege and honor to support Ohio State and its students, who all were given that same great opportunity to become Buckeyes."