Spirit & Sports
TBDBITL: A 'history much bigger than me'
Read on to see how traditions move Band Director Christopher Hoch and trombone player Tori Mollenkopf, and get a taste of what it's like to be in the middle of rehearsal with our interactive video.
360 video: Join a TBDBITL rehearsal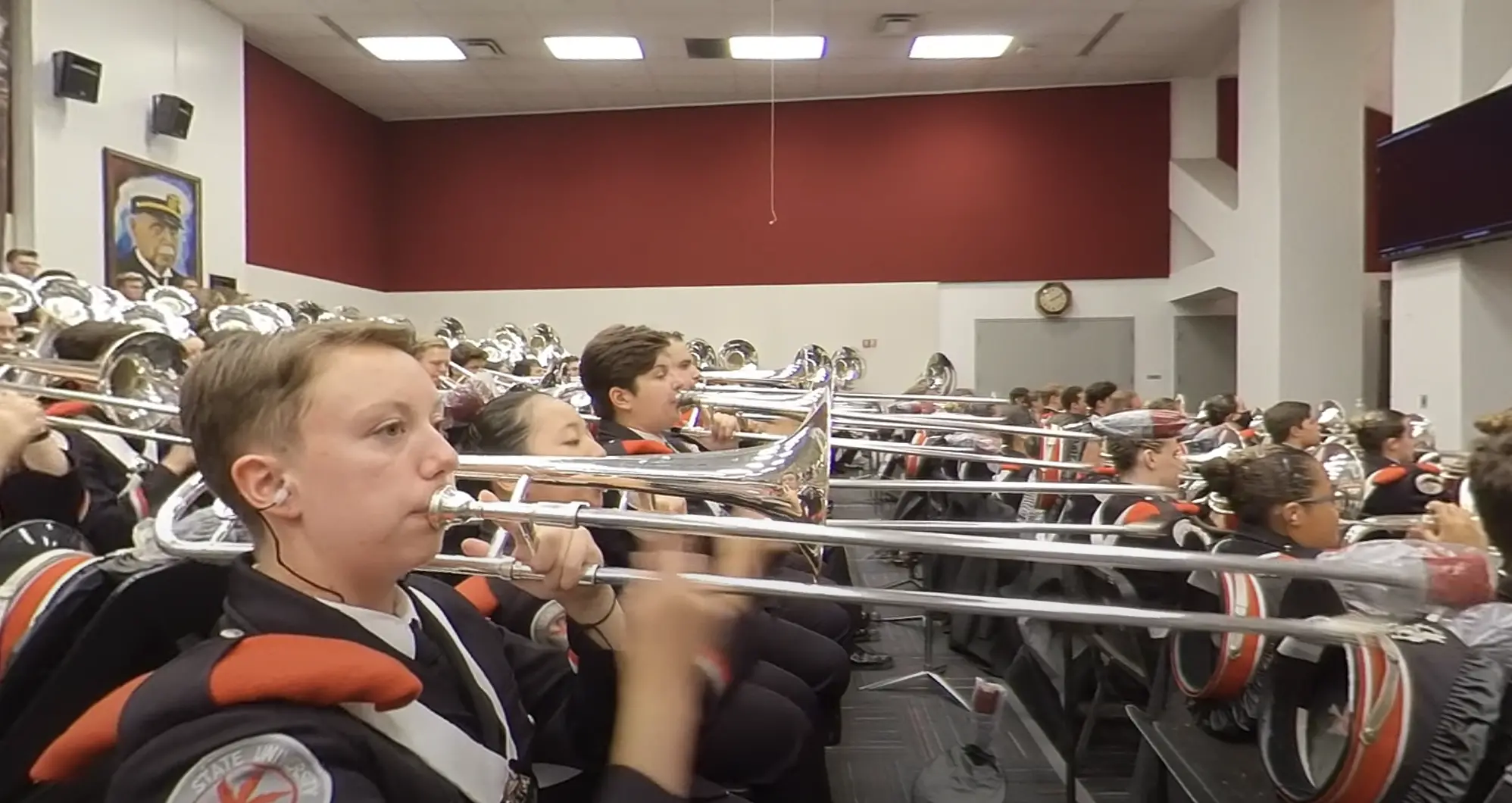 Mollenkopf's time with the band is coming to an end this season, but she's cherishing this fall's eight home games. She'll treasure memories like eating game-day lunches on B Deck with her bandmates or memorizing music on C Deck on chilly autumn evenings.
Her final home performance — Ohio State's first home game against Michigan in four years — falls on her birthday.
"It'll be a huge day accepting the fact that it's my last time marching in the stadium," she says. "I really need to cherish this year and all the small moments, as well as the big ones."
Gifts for a lifetime.
Join a Skull Session
It's the spooky-named tradition that fires up Buckeye fans before each home-game kickoff. Now, even if you're not in St. John Arena, you can catch the Skull Session via livestream. Also on the Ohio State News YouTube channel: Hear from coaches and players, watch TBDBITL previews and sing along with the marching band.
Reflections from out front: Marching Band Director Christopher Hoch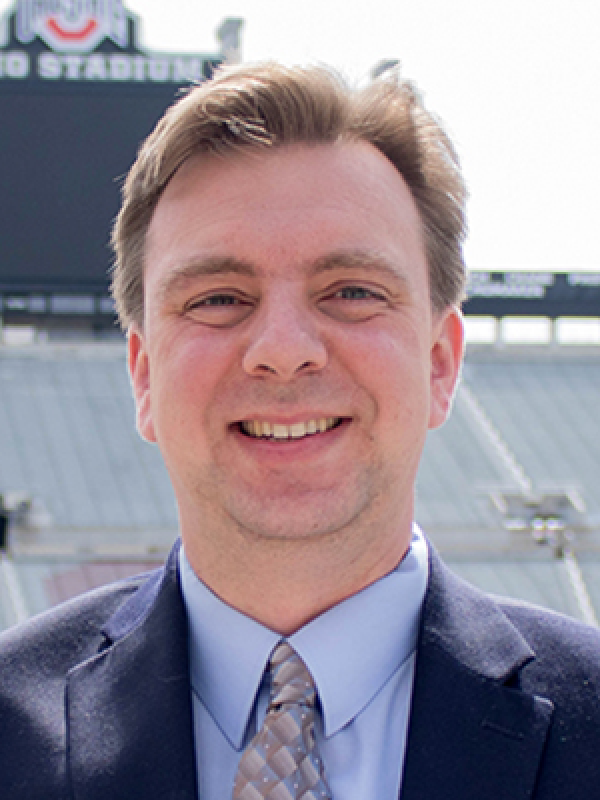 Ohio Stadium is an arena like no other, says five-time Ohio State grad Christopher Hoch, who has directed the marching band for the past seven years and was in its ranks as a trombone player in the late 1990s. As he prepped for this season, which features an extraordinary eight home games (and eight distinct halftime shows), he shared these thoughts.
On the 'Shoe experience
There is no place on earth like Ohio Stadium. I remember coming to this place as a child, 7 or 8 years old, and being thrilled by the ambiance, the atmosphere. It's close in terms of the crowd being right in those stands, right on top of you. The sound they make when the football team or band do something well, it's incredible.
On the ramp entrance
Being able to march down that ramp, that's part of the structure of the stadium. There were very few groups marching at such a tempo and high step. Band members are moving at about a 15-degree angle down the ramp at three beats per second. It's a sight to behold.
On the band family
The alumni band reunion is amazing. We get 400 to 700 alumni back to perform the ramp entrance and halftime show with us — enough people to do four Script Ohios. I remember as a student when alumni took the field. The camaraderie is remarkable. Coming back is a chance to see all those wonderful people, to be a part of that band family.
Boost student musicians
By giving today, you can help keep talented young students marching along with TBDBITL.