Research & Innovation
ACCAD: Where art and tech meet to help people
This research center and Nationwide Children's Hospital are working together to create virtual reality training that will help staff calm patients.
Moving beyond the proof of concept, that project's second phase started this summer. For it, ACCAD is working with Nationwide Children's to create virtual avatars and hospital rooms where employees can role-play scenarios with dialogue and movement. 
ACCAD's Motion Lab plays a big part in this step. The 2,500-square-foot room is equipped with a dozen state-of-the-art motion-capture cameras, multiple VR systems and a specialized facial-capture camera rig.
Berezina-Blackburn leads the team that records and integrates human motion and expressions, dialogue and narration using the lab's motion capture system. That will provide the movement for the virtual characters who will appear in the training simulation. It's the same technology used for feature films and video games. 
Patterson will research methods to overlay the recorded motion with virtual characters in the augmented reality environment (a step toward better interactive spatial computing, such as afforded by the upcoming Apple Vision Pro headset). He says tapping this high-level technology for human interaction, and not just entertainment, is a hallmark of what puts ACCAD at the forefront of technology innovation. 
And because ACCAD maximizes every learning opportunity, during this project Assistant Professor of Design Shadrick Addy will study training assessment, and Mirkamil Majid, a PhD student in computer science engineering, will focus on how AI-based algorithms can make avatar movement look and feel more realistic. "We want to explore which algorithms are preferable and what are the bottlenecks that affect the user experience," Berezina-Blackburn says. 
Students will gain valuable experience helping with each step, just as Luna did in his years at Ohio State. 
"Before coming to ACCAD, I was a professional dancer and video artist. I always wanted to delve more into interactive digital works, and grad school provided that opportunity," he says. "A lot of the work that I ended up doing at ACCAD was based on the idea that the body is this expressive vehicle and its movement has meaning."
x
More ACCAD projects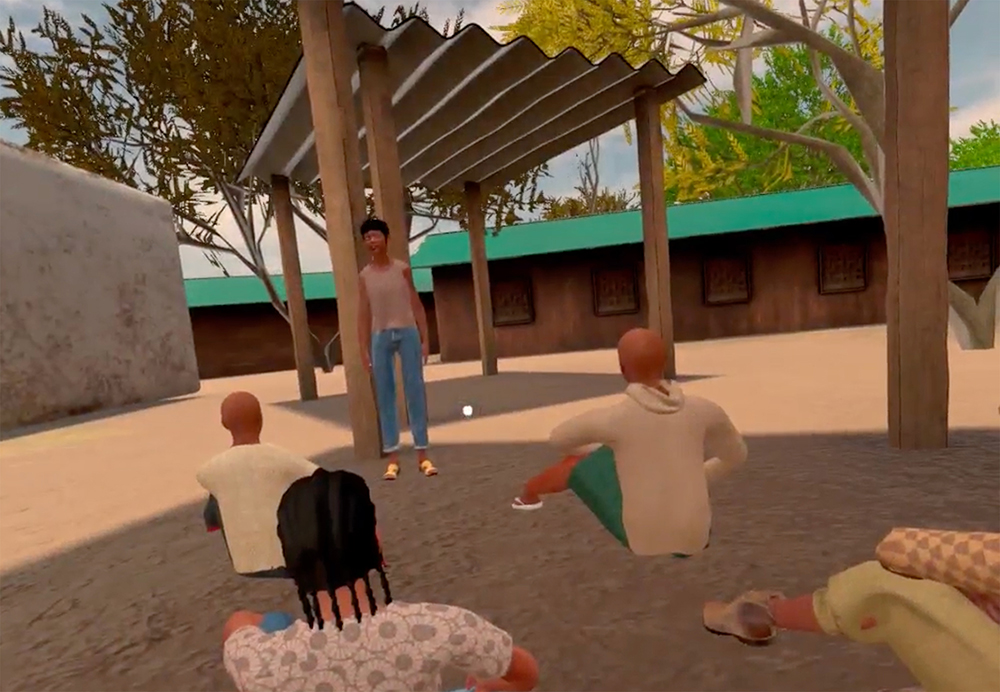 Eyes of Mariam VR
This experience (above) shows how it feels to walk in the shoes of a girl seeking education in a fictional warring African country. The project helps people understand the challenges for kids who have experienced trauma.
Immersive Learning for Intel
Intel is building two semiconductor factories east of Columbus, expected to open in 2025, with up to six more possible. As part of a grant from Intel, ACCAD and the College of Engineering are exploring the use of virtual reality for immersive training to assist in building a diverse semiconductor workforce.
Japanese Butoh
ACCAD and Assistant Professor of Dance Tanya Calamoneri captured Minako Seki's Butoh dancing and vocalizations, which will lead to learning tools for dancers.
Forensic reconstructions
If human remains can't be ID'd, publicizing what the person might have looked like can help restore their name and provide closure to their family. With the Ohio Bureau of Criminal Investigation and Ohio State's Dean Hensley, ACCAD researchers and students invented a fast process to create virtual facial reconstructions that can be shared with media and other sources, increasing the chance of solving missing persons cases across Ohio.