Our Alumni
Alumni vote: This was the best food at Ohio State
When asked about their favorite meal, more than 200 Buckeyes shared their memories. We compiled their answers and count down to the most popular.
Dining halls, local holes-in-the-wall and pizza, pizza, pizza. More than 200 alumni told us about favorite meals from their college days, and one thing is clear: The most unforgettable food might not have been fancy, but that didn't diminish the joy of eating it, especially when sharing a table with friends. 
Here we count down the top five most-mentioned meals: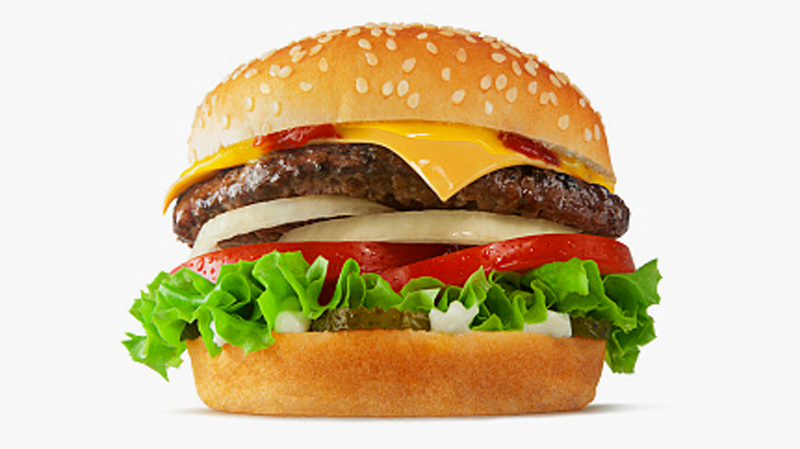 No. 5: Burgers 
Alumni like their burgers, be they cheese, ham or even black bean. Many a burger restaurant was named — though to be frank, even the McDonalds on High Street got a shoutout (from Keith Lewis '76, for being able to get a burger and still "get change back from your dollar.")  
Waxing more poetic was Robert Marmer '58, '63 MS: 
"Charberts on High Street near 15th Avenue was a popular hangout to go with the guys late after finishing studying (or INSTEAD of studying) back in the '50s," he recalls. "After the four of us in the booth finished ordering, I can still hear the waitress yelling at the fellow manning the grill: 'Charburger! Charburger! Charburger! Charburger!' Mmm. It doesn't get better than that."  
No. 4: Texas Straw Hats  
These were dining hall inventions particularly popular with students in the 1980s. "Those of us on Morrill Tower's 10th floor always RAN down to the Commons if they were serving the Texas Straw Hats!" says Nancy Rittenhouse Wehrkamp '82. 
Randy Tolen '83 recounts a similar experience: "I still have a friend/roommate who brings it up every decade or so as one of the best things served in the Baker Hall cafeteria. I lived in Steeb Hall, and Baker was where the meals were, right next door. Loved piling the toppings (cheese) on those straw hats!"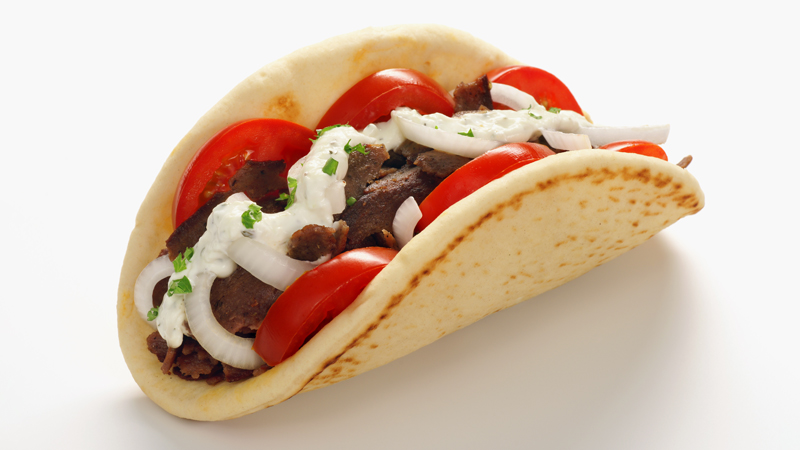 No. 3: Gyros  
Buckeyes mentioned Buckeye Donuts, Souvlaki Palace and Apollo's as some of their favorite sources as they reminisced about these pita-wrapped creations. And Jeff Lee '87 named them while sharing how eating at the university widened his perspective: 
"I grew up in Appalachian Ohio so when I got to Ohio State, I was enthusiastic about all the cultural dishes. I had my first Chinese meal at Joy's Village on High Street, loved trying the different varieties of gyro in the nearby area and the cafeteria's version of moussaka. Opened my eyes to a whole new world of foods."
No. 2: Subs 
Michael Denniston '68 MS, '70 PhD shares: "In the late '60s when I was a grad student, I always looked forward to having a sub at Quisno's, a little mom and pop, hole-in-the wall place on Chittendon on North Campus. Eating one of their Italian subs was a near religious experience." 
That eatery was owned by a local couple who last name was Quisno. It had no relation to the so-similarly-named-it's-strange sub chain that came into existence in the '80s, called Quiznos. 
Other popular options when students felt like eating subs: Tommy's Pizza, Hymie's and the Mirror Lake Café.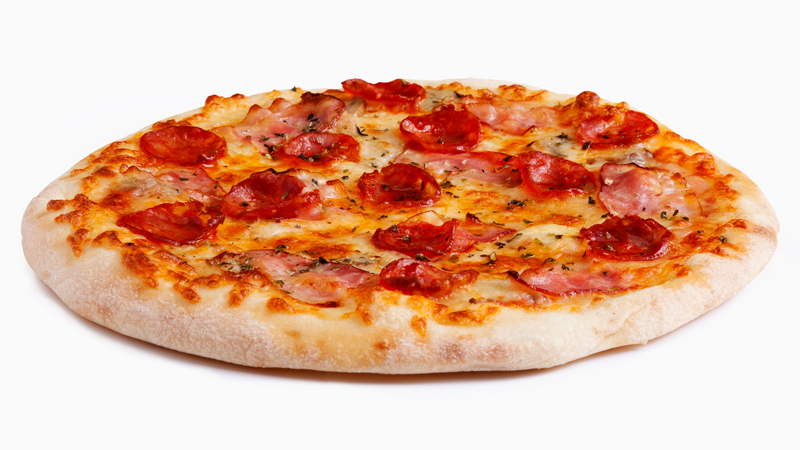 No. 1 is no surprise: Pizza
Almost 1 in 4 alumni reported that the cheesy, yummy pie was their go-to in college.  
"Pizza at The Venetian on High Street just south of Frambes, circa 1969–71," says Joan C. Fudala '73. "The cheese was deliciously thick, which usually caused a string from slice to mouth — a bit embarrassing when I was on a first date." 
And Mark Jobe '90: "I loved Adriatico's Pizza so much, I took a job there." 
Speaking of Adriatico's, it was the most popular of the pizza restaurants recalled, and The Venetian came in at No. 2.  
No. 3 is recalled here: "I would hate to add up how much I spent at Catfish Biff's and how many meal swipes I had left over!" says Katelyn Larson '06. 
But wait! Don't go yet. We have more … 
More popular than pizza 
Getting even more votes than pizza were Ohio State-cooked meals at places such as dining halls and campus cafés. Desserts, breakfast, steak dinners and chicken ala king (in addition to those Texas Straw Hats) were all fondly recalled.
"RPAC had the BEST food," says Bethany Merillat '11. "There was a delicious salmon wrap and a breakfast burrito with such an amazing sauce I asked the chef for the recipe. I don't know if the food is around anymore, but it was so good." 
"I've never quite figured out how to re-create the joy of a Sloopy's pancake at home," says Sachin Hejeebu '20. 
And Irene Timko Rostas '75, '83 MPH, who lived in the Mary Pomerene Scholarship House on 16th Avenue for two years, recalls: "The 26 young women who lived there were responsible for cleaning and cooking breakfast for everyone. (We all signed up for the jobs that best suited our talents and schedules each quarter.) But we had a wonderful cook who made lunches and dinners during the week. On very special occasions, Bridie [Butler Huston] would make roast beef and mashed potatoes for dinner, followed up by homemade banana cream pie. It was to die for!"
The best thing about college eating 
But when it comes down to it, the food tasted even better when the friends were good. 
"I have fond memories of meeting my friends from a homestyle meal at the Blue Danube. My favorite was their meatloaf platter with mashed potatoes and greens with a large 151 rum and Coke to wash it down," says Robert Jones '73. "It was cheap, filling comfort food. We'd put a song on the jukebox, usually a ballad like 'Those Were the Days' and talk Buckeye football or argue politics, depending on the mood and the season."