Buckeyes' giving spirit
Buckeyes have extraordinary potential to improve lives and communities — in ways that play out every day and ways that have yet to be imagined. There is lot to inspire you in these stories that demonstrate how Ohio State alumni, students, faculty, staff and friends are making our world more welcoming and our future more promising.
Student Support
TBDBITL: A 'history much bigger than me'
Director Hoch, trombone player Tori Mollenkopf and an interactive video share what it's like to belong to this beloved marching band, which receives key scholarship support from alumni.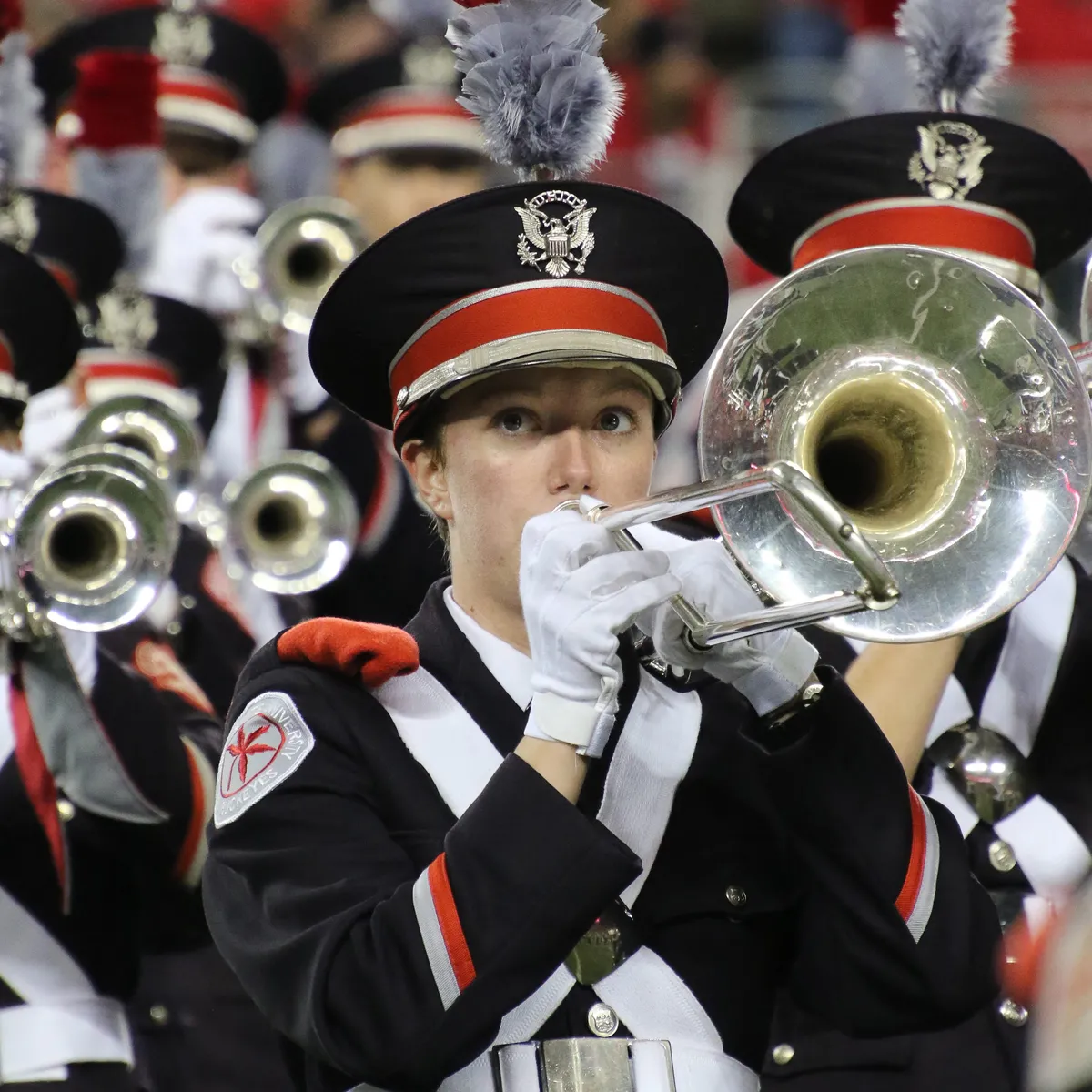 Support what matters to you.
With an Ohio State community that does so much good — educating generations, driving research, paying forward in our neighborhoods and beyond — there are countless ways to join in and support what matters most to you.