Campus & Community
Where future veterinarians learn what's coming
The Frank Stanton Veterinary Spectrum of Care Clinic eases what can be a trying transition from education to practice, showing students the ropes of the business, customer service and things like two-cat visits.
"Are you ready? You can do this."
Dr. Susan Barrett '97 DVM pauses with fourth-year veterinary student Alexandra Reyes-Delgado en route to an exam room specifically designed for feline patients. Barrett the veterinarian is thinking about the two cats they're about to see. Barrett the teacher is thinking about the student, who will take the lead on the exam.
The mentor asks several questions, prompting Reyes-Delgado to map a plan based on the patients' histories and reason for today's visit. "OK, so what do we know right now about these cats? What information are we missing?" Barrett asks. "What is your plan of action for handling two cats in the same appointment?"
Barrett and Reyes-Delgado walk side by side until they reach the exam room door. Barrett pauses. "Ready to go on in?" With confidence and only slight reluctance, Reyes-Delgado says yes. It's her first week seeing patients in the clinic. Plus, a first exam for two cats with extensive records is never easy. "Any hesitation or nerves are normal," says Barrett, associate professor-clinical and head of the primary care section at Ohio State's Veterinary Medical Center.
Barrett has been part of the primary care team for 10 years. On June 1, the entire Primary Care Service (formerly known as Community Practice) moved into the Columbus campus' new Frank Stanton Veterinary Spectrum of Care Clinic. This is one of the nation's first college-based primary care clinics that embraces a spectrum of care model to prepare students for work.
Traditionally, students in the College of Veterinary Medicine have received most of their clinical training by observing complex medical and surgical cases managed by Veterinary Medical Center specialists. These experiences contribute to students' knowledge and skills, but they don't accurately reflect what the more than half of students going into small animal general practice will encounter. There, veterinarians must delicately balance the needs of an animal with the financial means of the human who loves that animal. Surgery, sophisticated tests and expensive treatments are not always the right choice, for the human or for the pet.
National leaders in veterinary medicine — including Ohio State faculty and alumni — have advocated for a more real-world approach that arms new veterinarians with a spectrum of appropriate choices that align with the abilities and needs of pet owners. The implications are broad, not only for animals and their caretakers but for veterinarians, who can be assured they are making compassionate decisions.
Work of the future
"We not only now allow the fourth-year students to take the lead as they will do when they graduate, we will also be able to give hands-on experiences to students earlier in the curriculum," Barrett says. "They will have experiences in all areas of the clinic, from the front desk to the exam rooms to the dental and surgery suites to the kennel. They are experiencing firsthand the ins and outs of all aspects of a busy general practice. This experience is vital for them to be able to successfully transition from student to veterinarian."
Immersive hands-on training starts in year one for Ohio State veterinary students and builds to incorporate clinical, technical and communications skills that culminate in the fourth-year experience in the Stanton clinic. Their clinic experience will be nearly identical to private primary care practice, with the important caveat that faculty are here to support them.
Back in the exam room, Barrett explains to the pet parent that Reyes-Delgado will perform the initial exam, and Barrett will watch from an observation window or monitor tied to a camera in the exam room. Barrett intently observes as Reyes-Delgado gains confidence reading the room, gauging the energy of both the cats and their owner. When the first cat hisses and arches its back, Barrett joins her student in the exam room to guide her on how to move forward.
Reyes-Delgado stays in the lead of the exam, but Barrett asks her to think through each step. The student compassionately tells the pet parent that, for the sake of the cat and the humans, the cat will need to be medicated before returning for a future appointment.
Barrett, Reyes-Delgado and a registered veterinary technician move on to the examination of the second cat, which was compliant even after seeing its housemate in distress. As Barrett walks out of the room with Reyes-Delgado, she congratulates her on getting through the challenging appointment. Reyes-Delgado lets out an audible sigh of relief.
Built for learning
The Stanton clinic includes an expansive lobby and reception area, nine exam rooms, separate cat and dog waiting areas and wards, two surgical suites with pre- and post-surgical care areas, a dental suite, a separate entrance and exam room for pets with behavioral challenges, separate spaces for pets with suspected infectious diseases and imaging, dispensary and lab areas.
The new space provides an even greater opportunity for the seven faculty members who make up the primary care team – all are Ohio State alumni – to interact with fourth-year students as mentors and coaches, much like the 55% of new graduates who move on to a small animal general practice setting will experience at the beginning of their careers.
Dr. Kristen Miles '11 DVM, assistant professor-practice, who joined the team in early June after working in private small animal general practice since graduating, is excited to be back at Ohio State.
"I loved my time in vet school. To be back here as a teacher and coach while still getting to practice medicine is the best of both worlds. In this setting, I am trying to be mindful to teach and coach the students in communication and procedures and not perform the task for them," Miles says.
She was a mentor in her previous role, but often the teaching was done by letting new veterinarians observe while she performed the task first. Now, learning is more hands-on.
"We are trying to give them every opportunity to learn and perform these tasks so they have that experience before graduating," Miles says.
As faculty members move in and out of appointments coaching students, they take pride in walking alongside all of the students on their journeys to becoming competent and confident veterinarians. The roles students and faculty play in every phase of a pet's life celebrate the true compassion the primary care team has for every pet and family that walk through the doors of the Stanton clinic.
Support for the Stanton Clinic
Frank Stanton '32 MA, '35 PhD, '49 HON, was a longtime president of CBS, creator of the Kennedy-Nixon debates, lifelong dog lover and proud alumnus of The Ohio State University.
After his Corgi, Foxo, received critical care at a prominent East Coast veterinary hospital, it occurred to Stanton that not many people could afford such care for their pets. He also recognized that philanthropy alone could not solve the problem.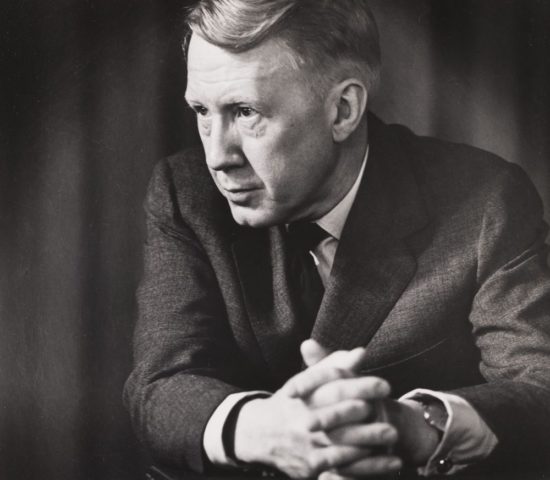 In time, he began a search for a more imaginative and sustainable approach to veterinary care that would help millions of animals and their human companions. Stanton died in 2006. And now, the foundation that bears his name carries on his charitable mission.
Since 2016, the foundation has contributed more than $50 million to Ohio State. These transformational gifts established the Preparing for Excellence in Veterinary General Practice program and the Frank Stanton Endowed Chair in General Practice and Canine Health and Wellness, and funded the construction of a state-of-the-art Veterinary Clinical and Professional Skills Center and the new Frank Stanton Veterinary Spectrum of Care Clinic.
In 2019, Ohio State posthumously honored Stanton as an Honorary Distinguished Alumnus of the College of Veterinary Medicine.
Is the clinic right for your pets?
The Frank Stanton Veterinary Spectrum of Care Clinic provides general veterinary care for dogs and cats. Learn more about the clinic, including how to schedule an appointment in this new, state-of-the-art teaching environment.