News You Can Use
Training tips from an Ohio State track star
Nick Gray bested Jesse Owens' 100-meter dash record last year. Let him give you some training tips, just in time for a spring thaw.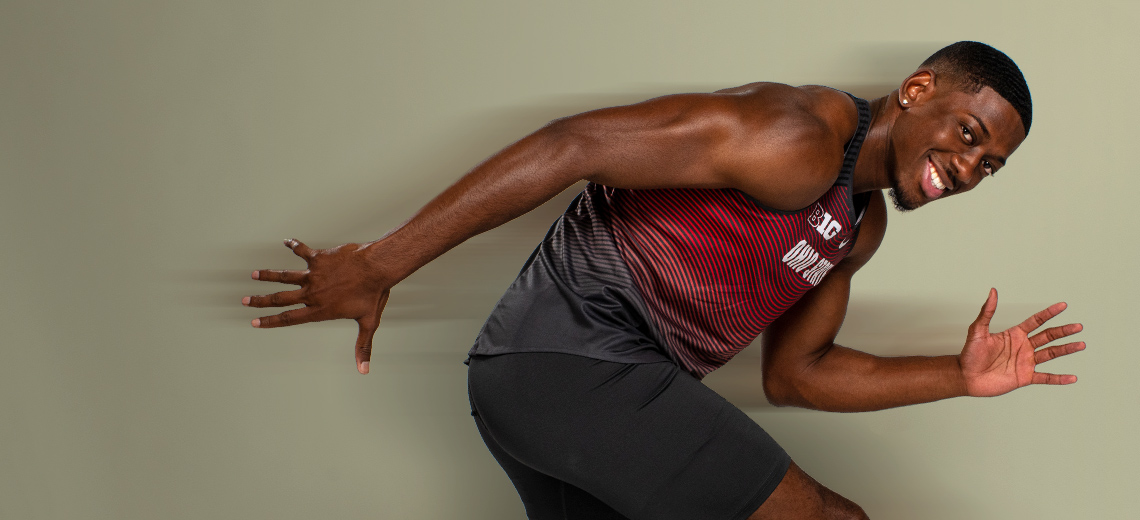 Ohio State sprinter Nick Gray made history — and headlines — last spring for breaking Olympic gold medalist Jesse Owens' 100-meter dash record set way back in 1936. While the fifth-year biology major has officially retired from competitive running as he concentrates on studying to become a dentist and volunteering as an assistant coach for Ohio State's track and field team, he can still call himself the fastest sprinter in university history. 
Here are his 10 tips for training to be a better runner.
1. Eat a good breakfast
The day of a run, eat a breakfast that can hold you over for a couple hours. Eat enough that you're full, but not too full. After a race, it's hard to eat even if you're hungry.
2. Warm up with purpose
If you're going to be sprinting, your warm-up should incorporate sprints. Running a marathon? Your warm-up should reflect that.
3. Warm up 'til you're tired
Don't skimp on a warm-up. Most track athletes will tell you, the first part of a race is the worst, especially when you're not loose.
4. Get your heart rate up
Begin your warm-up with a slow jog to get your heart rate going before more vigorous training.
5. Hit the weights
When I was running competitively, I was in the weight room four times a week. Sprinters have to be strong to generate power to apply enough force for short bursts of speed.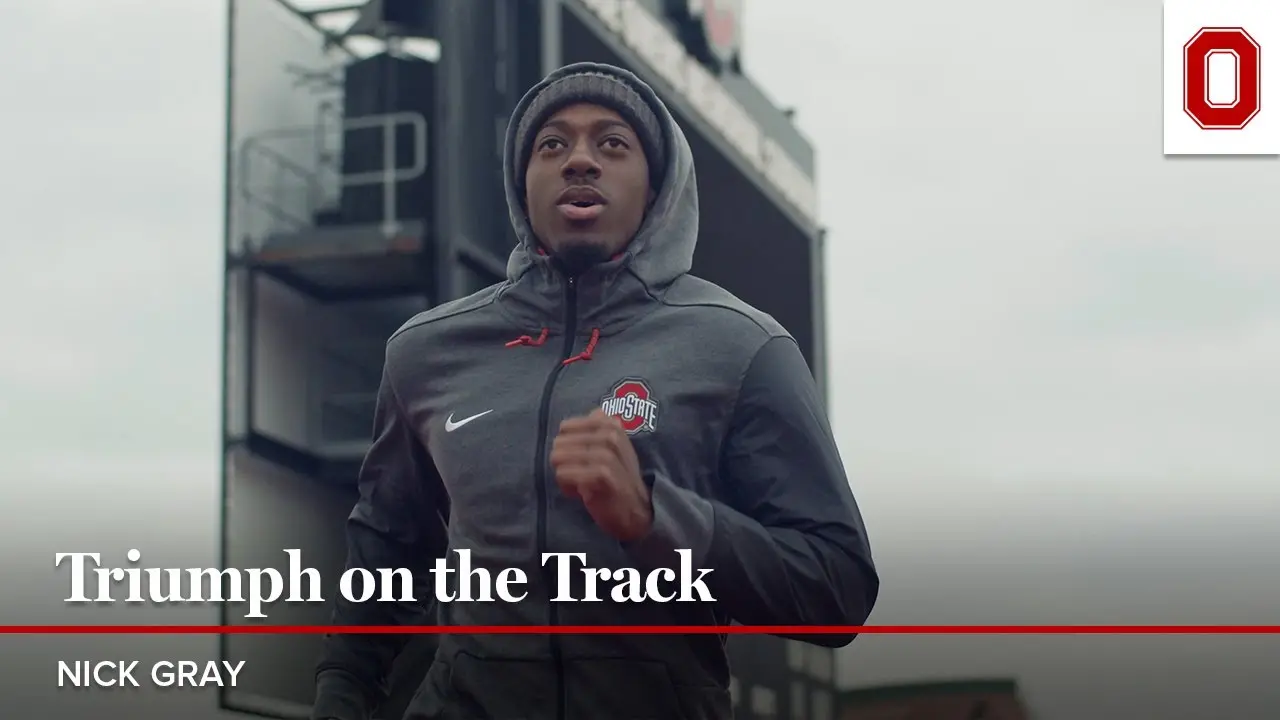 6. Go at your own pace
Someone else's base speed isn't yours. Don't jump into a crazy fast workout that's detrimental to your health.
7. Control your breathing
Focus on finding a good, comfortable breathing pattern.
8. Find your lucky charm
Before every race, I eat a Honeycrisp apple. I bring my own bag of apples to competition; I've been doing it since I was small. That's just my mojo. Find your own routine that gets you in the right mindset for running.
9. Chant a mantra
I psych myself up to win by chanting in my head: "Show them how great you are."
10. Enjoy yourself
At the end of the day, it's just running. Relax, enjoy the little things and just breathe.