Author
Shelley Mann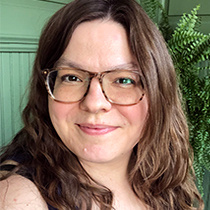 Author
Shelley Mann
Shelley Mann '03 has been a freelance writer for Ohio State Alumni Magazine since 2018. She's a 2003 graduate of Ohio State University, where she earned a degree in journalism and served as editor-in-chief of The Lantern. 

Shelley spent 10 years as a newspaper and magazine reporter and editor, including six years at The Dispatch Printing Co., where she served as editor of Columbus Alive and Crave magazine. 

She lives in Berwick with her husband and two daughters, and when she's not writing, she's probably reading, gardening, crossword puzzling or collaging.