Our Students
Novel serendipity: A senior's favorite thing on campus
For about-to-graduate Emma Hassel, a longtime student worker in special collections, one item inspires her to find her own path.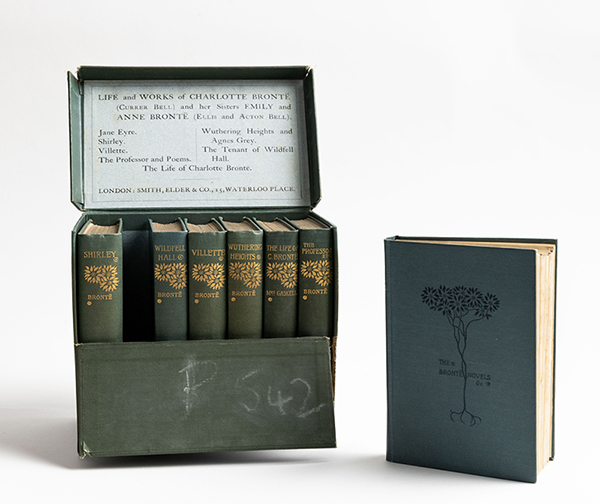 "Reader, I married him." 
There was nothing like reading one of my favorite lines in my favorite book from an original 1872 edition. It's the very reason why, if pressed to choose one object at Ohio State that means more to me than any other, I would pick this publisher's box and the Brontë sisters' works within it.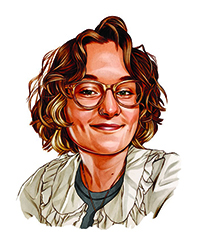 My fondness is for Charlotte Brontë in particular, as her Jane Eyre has long been my favorite novel. When I saw the book was required reading in a class during my first year at Ohio State, I immediately felt I was in the right place. 
Similarly, when I discovered this collection of Brontë novels, I knew my role as a student assistant in Thompson Library Special Collections' Rare Books and Manuscripts Library was a perfect fit. It also led me to what I hope will be my life's work: Following commencement, I plan to pursue a graduate degree in library and information science. 
And why, you may ask, Jane Eyre? Jane touches my heart because she loves Mr. Rochester so deeply, and because she fights for her own independence. She carves a path for herself in the world, doing what she loves most. By the time she marries Mr. Rochester, she is an independent and wealthy woman. 
Thanks to my time here at Ohio State, I know I — like Jane — can carve my own path. — Emma Hassel
Share your favorite
All Buckeyes are invited to tell us about their favorite Ohio State mementos. Email us a photo at theobject@osu.edu.