Our Alumni
Young Scholars Program: Inspiring trajectories
Ohio State helps talented students of modest means become the first in their families to get the benefits of higher education. Read on to meet some of the program's alumni.
Chila Thomas '02, '19 EDD finds a north star in the words Martin Luther King Jr. said to his children before leaving for work. They guide her role leading Ohio State's Young Scholars Program, which provides a path for talented students of modest means from the state's nine largest urban school districts to the state's flagship university.
"I said to my children, 'I'm going to work and do everything that I can to see that you get a good education. I don't want you to forget that there are millions of God's children who will not and cannot get a good education, and I don't want you feeling that you are better than they are. For you will never be what you ought to be until they are what they ought to be."
Leveraging an Ohio State education to lift up talented young people is the aim of the 32-year-old Young Scholars Program (YSP). The program, housed in the university's Office of Diversity and Inclusion, recruits students in the eighth grade and provides resources for college access, readiness and affordability to prepare them for high school graduation and post-secondary education. Program participants from the Akron, Canton, Cincinnati, Cleveland, Columbus, Dayton, Lorain, Toledo and Youngstown school systems who complete a college preparatory curriculum with a grade point average of 3.3 or above and fulfill other requirements earn an Ohio State scholarship meeting 100% of their demonstrated financial need.
"Through the Young Scholars Program, we have changed the educational trajectory for a family," Thomas says. "There doesn't have to be a first to accomplish something in education in that family anymore. There is a family member who now provides representation, who is an example, and hopefully there is a young sibling or cousin watching and who now believes they, too, can achieve.
"In many instances, students are visiting places and gaining experiences that are unfamiliar to their families," says Thomas, who has been with YSP for six years, the last two as executive director. "Being the first to take on these new experiences takes courage, perseverance and tenacity."
YSP alumna Shakita Trigg '04 says that introduction to a broader world can fuel students' visions for their lives. "The exposure is a huge part because if all you're exposed to is just your own community, then you will never know how big of a dream you can have," she says.
About 100 YSP participants arrive on the Columbus campus as first-year students each year, and the positive outcomes continue to multiply, Thomas says, ticking off a 90% first-year-retention rate, a rising number of students maintaining their scholarships and a graduation rate topping the national average for first-generation college students.
Demondre Peak '17 calls the program "the big break" he needed to chase his dreams. "It's on the individual to take full advantage of the opportunity, but YSP provides you the support to go wherever you want to go," he says. "People I know who have come before and after me all kind of share the same sentiment, that this is a huge blessing like that."
While YSP surges forward at our university, elements that underpin the program are being exported to increase education opportunities in the Dominican Republic. Ohio State is a partner in a five-year, $4.5 million USAID grant program that began this academic year. Thomas says the plan is to identify academically talented first-generation students and help them prepare for and attend college in the Dominican Republic.
Young Scholars Program alumni exemplify the ever-widening promise of an Ohio State education. See how YSP continues to positively influence their lives and communities.
Shawn Price '00, '05 MD
Orthopedic oncologist, managing owner and surgeon at Fortis Orthopaedic & Sarcoma Group in Louisville, Kentucky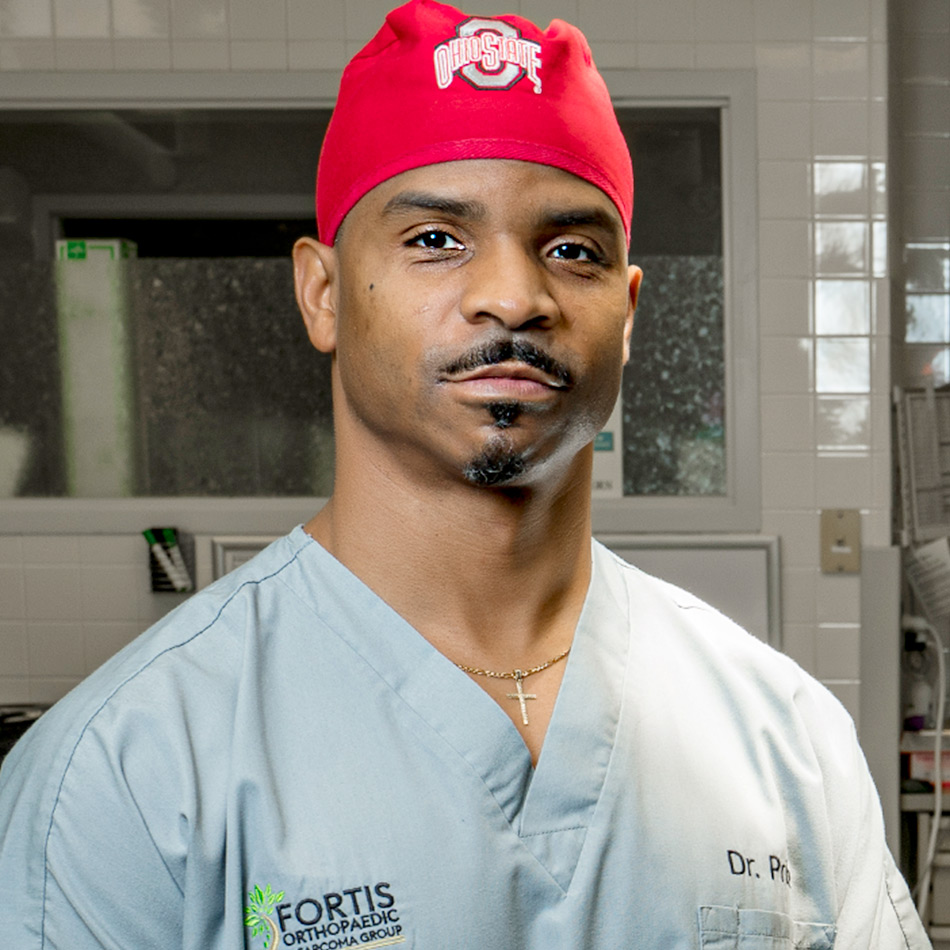 The Young Scholars Program remains a memorable experience in my life. There were activities locally during the school year that enriched my academic experience and provided access to resources I didn't have at home. The bus rides to Columbus for the Summer Institute were fun. It was great being there, meeting people from all over the state and interacting with university staff and students.
YSP is the reason I chose Ohio State. I had thought about applying to other schools, but I couldn't see why I'd even do that with what Ohio State was providing me. For someone who comes from a low economic background, being able to get a degree with no debt is life changing. It enabled me to pursue an additional degree in medicine.
I frequently talk with some of my friends who made it through the Young Scholars Program with me. We reminisce about our experiences and just how blessed we were to be selected to be part of that program. It's a huge deal. The impact is so major that I'm now a board member for the Whitney M. Young Scholars Program here in Louisville, which is very similar to the Young Scholars Program. It targets students who are performing well academically and provides them with academic enrichment so they can continue to be successful.
Gabriella Craft '09, '14 MSW
Service connector for a Columbus Scholar House, a project of the nonprofit Urban Strategies Inc.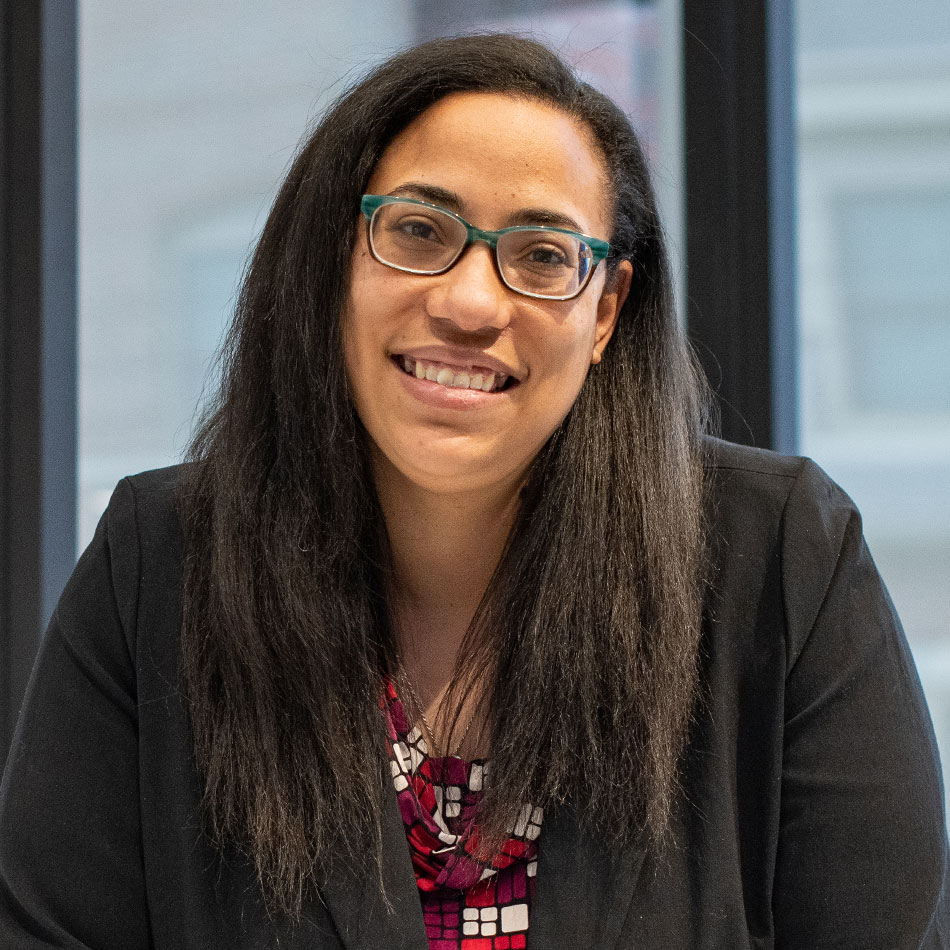 I didn't realize how pivotal the Young Scholars Program would be in my life because I didn't realize how much going to college would change my life. Young Scholars definitely had a huge impact on me, and it was especially important because I was a foster youth. I didn't have anybody to take me to visit colleges or anything like that. I didn't know about educational training vouchers for foster youth, which helped me pay for college. I had absolutely no resources. I had no independent-living training at all.
Young Scholars helped me transition into adulthood. That time was so important to me. The program set me up for success, and it definitely made me want to give back because I felt very blessed to have been given this wonderful opportunity. I felt like, 'Wow, what about those foster youth who aren't so lucky to be Young Scholars? How can I help them? What resources are out there?' That's why I decided to focus on helping that specific age group of foster youth. I wouldn't be where I am and doing what I do if I hadn't been a Young Scholar.
I now help former foster youth who are aging out of care, ages 18 to 24 years old, and college bound. I inform and connect them to all available resources. I help them apply to be residents at Scholar House 3, where I'm in charge of designing programming that addresses their needs. It's like I get to give the independent-living skills to them that I never had before Young Scholars. There are people I'm impacting. The Young Scholars Program has a ripple effect. It puts people in a position to better their lives and gets them involved in their communities.
Ke'von Huguely '18
Trooper with the Ohio State Highway Patrol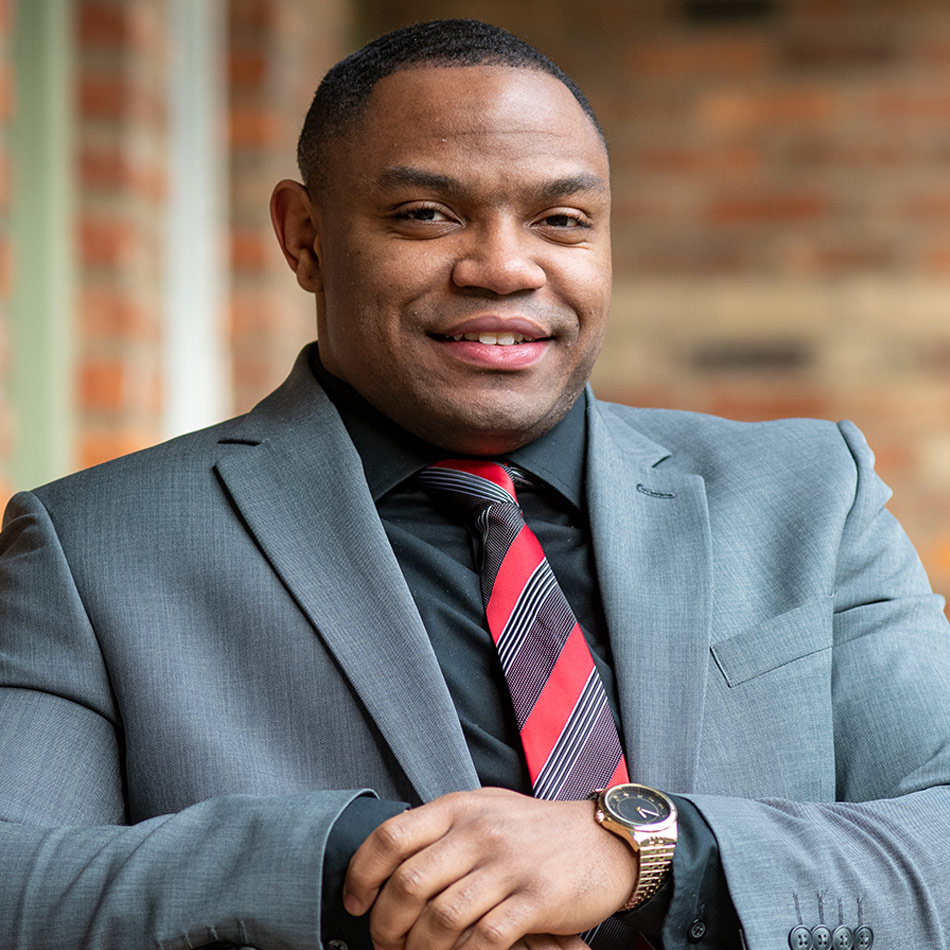 One of the great parts of the Young Scholars Program is that you meet a lot of people. There are so many bonds and connections you can make. It's just a big support system. You can network and meet different people from different cities. They have different experiences, upbringings, backgrounds. You hear a lot of life stories. You can learn so much from each other. You can take their strengths and add them to your tools.
Now, being in law enforcement, I believe the biggest thing is communicating and understanding how people are different. Our station is diverse. You have people with different personalities, and you have to work well with each other.
And people who interact with the police are different from one another, so you have to be more understanding of cultures, beliefs and mores. I treat everybody fairly, but not everybody is the same. Personalities are different, and every situation is going to be different. You have to be understanding of the situation. You have to be more open minded and not one sided. You have to be able to communicate with other people.
YSP is a big support system. You can network and meet different people from different cities. I must admit that my mind became more open in the Young Scholars Program, which is a good thing. I know a lot of old friends or people I grew up with in Dayton still only see one side or only see the one thing that they've been taught. I feel like you have to get out of your comfort zone and see other stuff. People should be more understanding and open to diversity, be more comfortable with being uncomfortable.
Shakita Trigg '04
Global change manager at Amazon in Nashville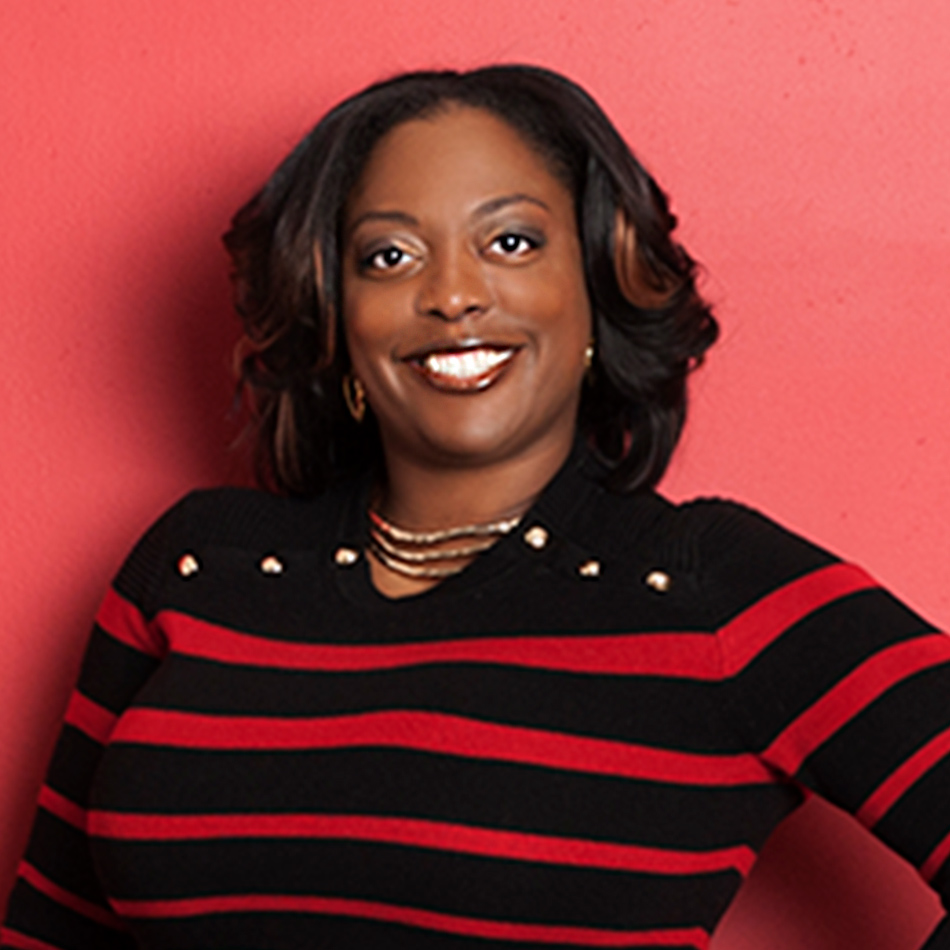 I graduated as valedictorian of my high school, and participation in the Young Scholars Program motivated me to choose Ohio State. Unfortunately, I lost my scholarship in my second year because I started to lose focus and party too much. My grades suffered. I had to decide: Do I keep moving forward with my college goals or return home to Dayton and work in a factory? I chose to pursue my dream of higher education and set an example for my family as a first-generation graduate. The network of friends and staff mentors in the Young Scholars Program encouraged me to keep going and earn my degree in engineering.
Despite losing my scholarship, YSP was like family. They provided me with emotional and informational support through honest conversations.
I learned the hard way, but it made me a stronger individual and professional. It prepared me for life. Failure is inevitable, and you must have tools to cope with it and pick yourself up. Those skills last forever. When I'm conducting one-on-one career development discussions with my team or working on projects, I emphasize the importance of not only having a plan, but also considering alternatives.
It took me seven years to get my degree. That used to be something I was ashamed of, but no longer. Now I embrace being an example of how you can accomplish anything if you stay focused on your goals and work toward them.
Mikey Gundich '16
Part owner and designer for the skincare products company Ala Rassi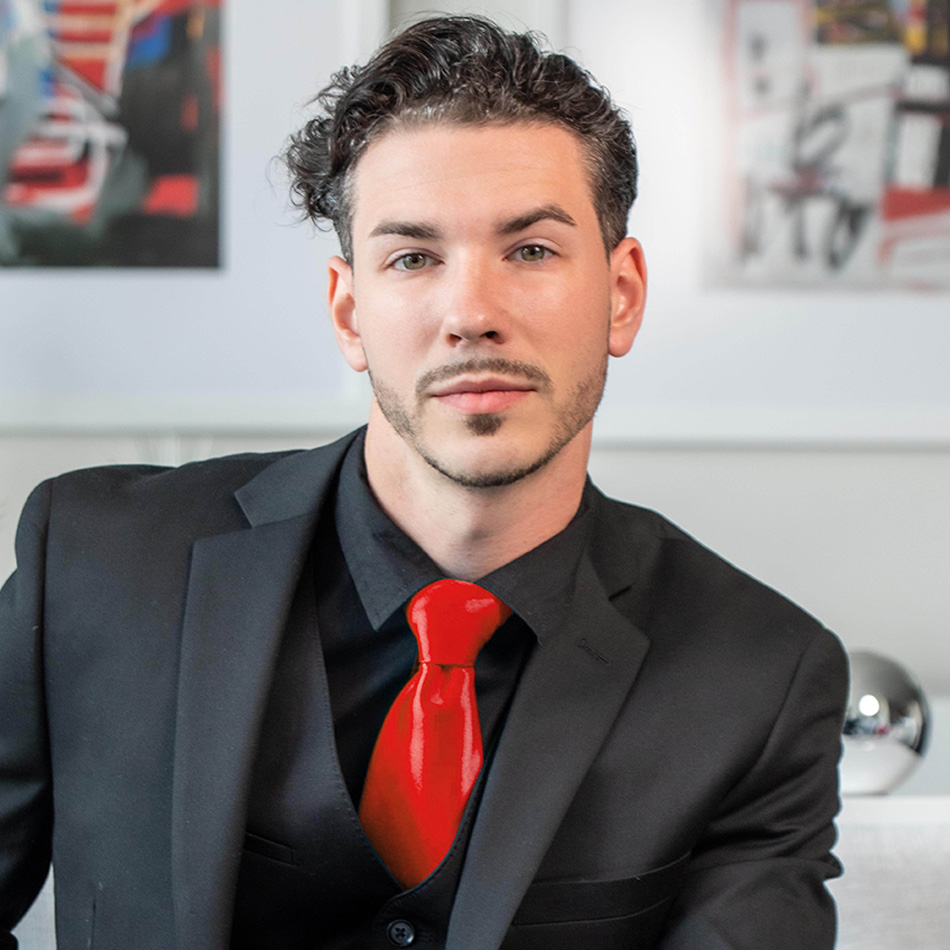 Growing up in Cleveland, I thought about college, but it seemed like a really distant goal. I always did really well in school because I wanted to make a difference for my family, but I didn't know anyone who went to college. In high school, the Young Scholars Program had me visit Ohio State. That was the first time I had ever stepped foot on a university campus.
YSP changed my life. The people actually cared about me, and their advice helped me make some adult decisions in pivotal moments. I have so much love and gratitude for YSP and the people who are a part of the program. They literally reached down and picked me up. I owe so much to them and want to show my gratitude.
You give back in the ways you can, where you are. Right now, for me at 28 and living in Los Angeles, it's mentorship. I recently found out about a Young Scholar who got accepted into the Ohio State design program, and I sent him an email. I'll be helping him as much as I can with his experience and trying to guide him. I'm looking forward to that. You have a responsibility to the next generation to do the same thing that was done for you, in any way you can. YSP is my community, my people. We're family.
---
These Ohio State roommates met in high school through YSP. In 2020, they co-founded Men of Our H.O.O.D., a nonprofit providing mentorship to male youth in preparation for post-secondary education.
Joe Ingram '18, '20 MSW
Family case manager at National Youth Advocate Program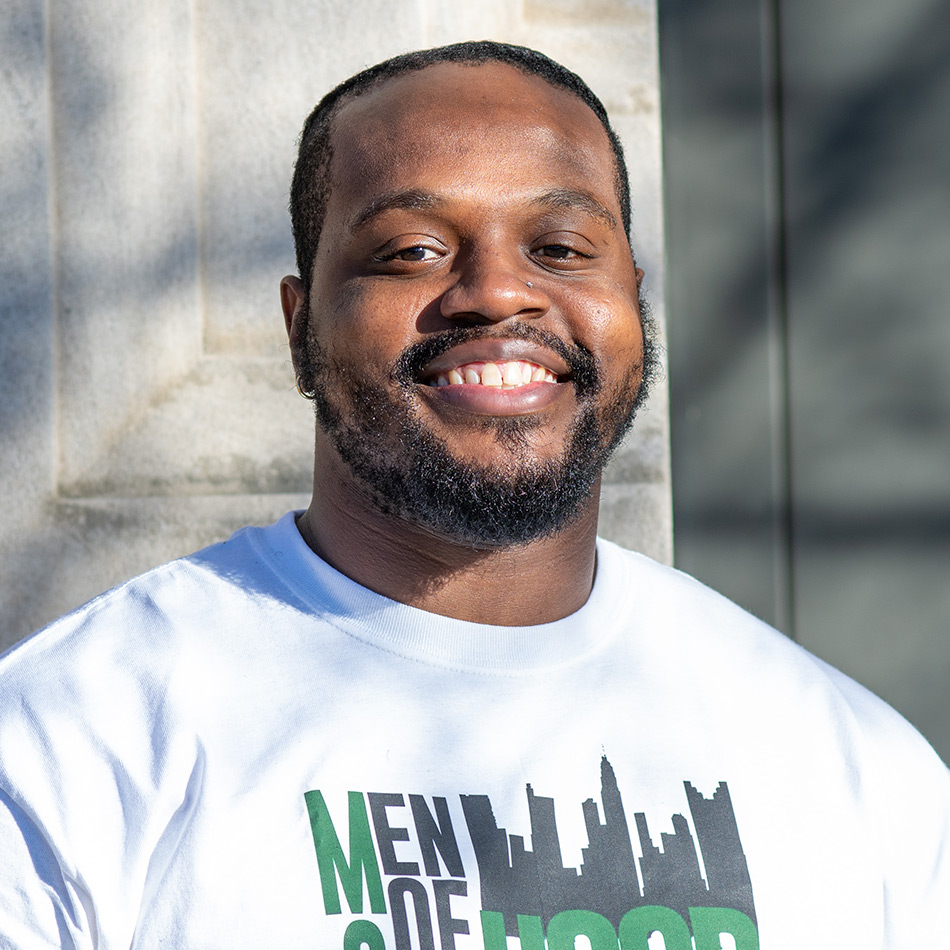 Growing up in Youngstown, I knew that education was my way to a better future. The Young Scholars Program helped me visualize that I could actually be in college. They helped me understand at an early age that every decision I made was important.
I was very privileged to have that opportunity, which I took advantage of. I want other young people to see what I know based off my experience with YSP.
Demondre was the first person I met through YSP. We instantly connected. We had an unspoken pact among several friends that we were going to graduate from college by staying after each other in positive ways.
Demondre Peak '17
Community engagement manager at Korn Ferry consulting company and graduate student in the College of Social Work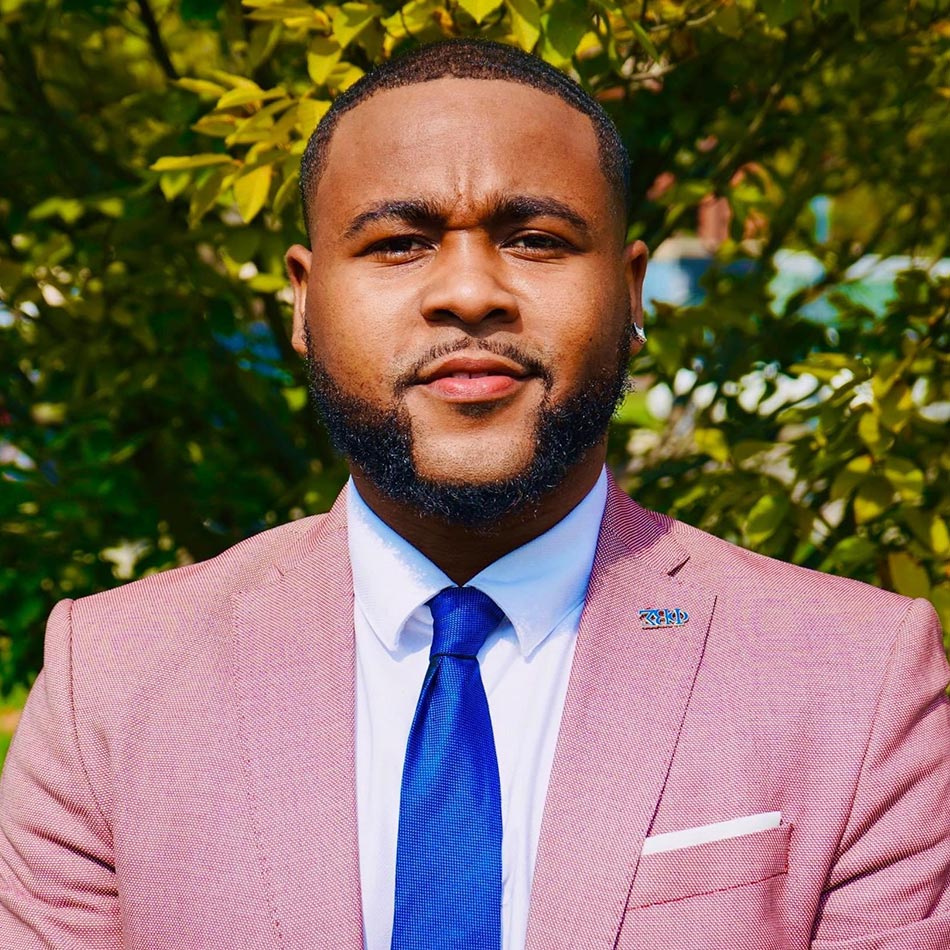 Men of Our H.O.O.D. is an enrichment education series to help young men develop. We're using experiential learning and goal-setting roundtable discussions to promote literacy skills. For example, we're using novels and extracting what is relatable to participants.
Essentially this all came from lessons we learned while growing in college — how to be vulnerable, how to think about peer pressure, how to deal with family dynamics.
The program developed a support system for me. We were first-generation college students, and a lot of our home lives were pretty similar. It was very easy to talk to and help each other because everyone understood each other. I think being able to lean on one another is what got us all to the finish line.
We feel like if we can impart that wisdom to younger generations in high school before they get to college, it'll be a smoother transition for them and then they can go further than we ever went.
Keisha Hunley-Jenkins '02, '05 JD, '07 MA, '12 PhD
Assistant director and community lead for the Boys and Young Men of Color Collective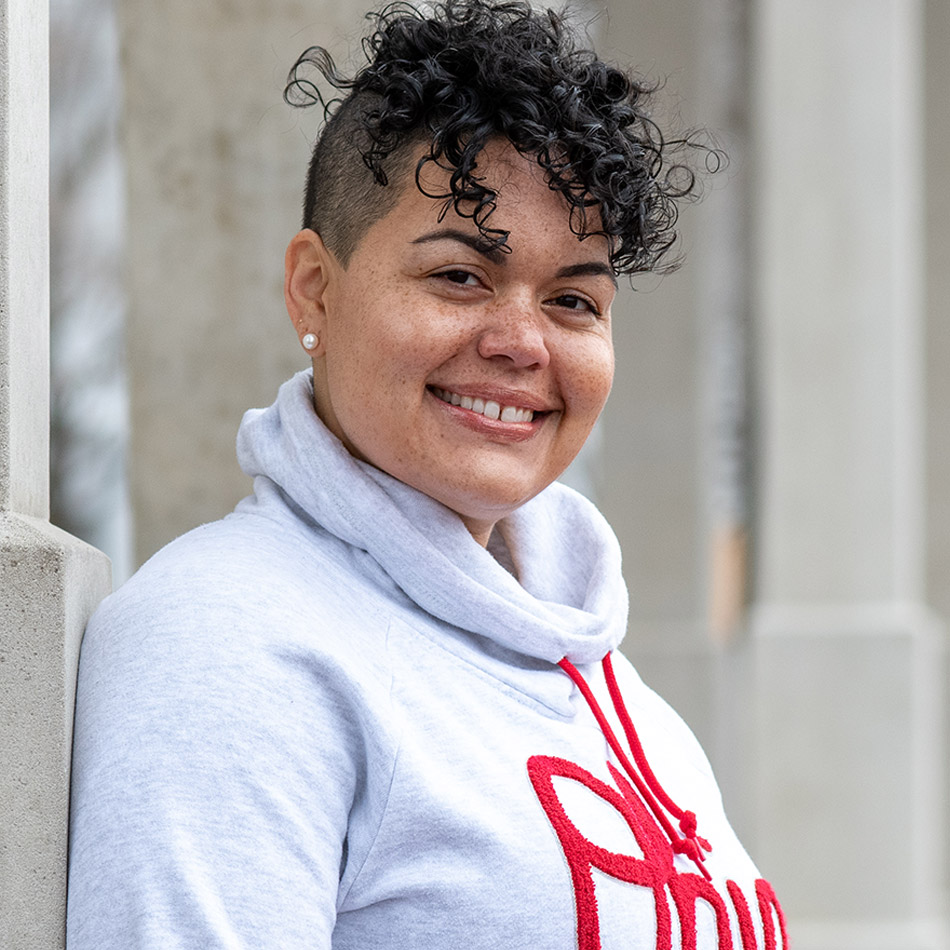 The Young Scholars Program grounds you in some ways, gives you some sort of organization. For me, it was like a safety net. It's comforting just to know that somebody is there for you. If you need something, somebody can help you think through it.
I'd always had an interest in education but never wanted to be a teacher. YSP is what really sparked my interest in education policy. It got me interested in a question: If a program like YSP can make a difference for young people, why can't our public school system do that?
I started to see the separation between how policy is crafted and what actually happens on the ground. It is hard to create policy, partly because we don't have the data we need. Laws often are put in place by well-intended people, but the perspective driven by data is so narrow. You have to properly identify the problem in order to tailor the solution.
I'm helping to build the Boys and Young Men of Color Collective to bring the youth perspective into policymaking so they're part of the future they want to build. This initiative feeds into the work being done by the Equity Now Coalition, a new organization we are building with Columbus City Council President Shannon Hardin to focus on social justice for Black people in central Ohio.
We must ensure that policy and investment practices are focused on things we need and want to see in our community.
Vincent Flowers '02
Senior manager, business technology leader at The Janssen Pharmaceutical Companies of Johnson & Johnson in St. Augustine, Florida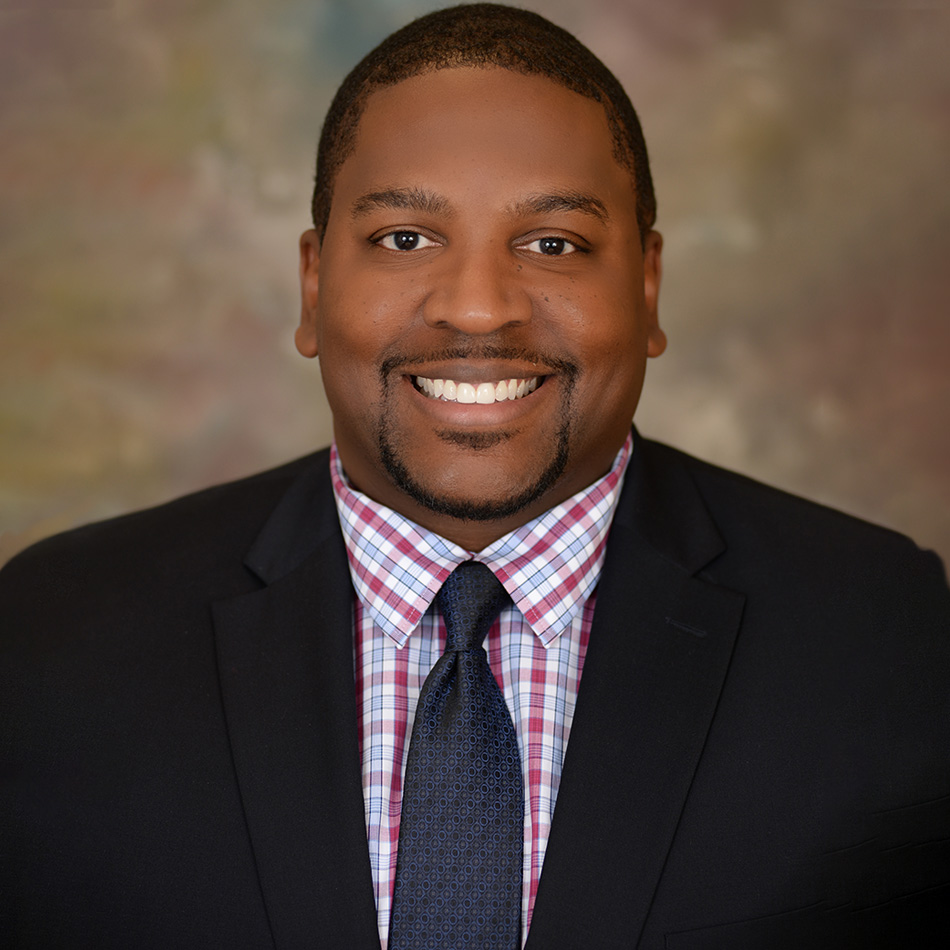 A lot of what happens in life is based on exposure, and if you don't have that exposure to an opportunity, then you wouldn't even know it existed.
The block I grew up on in Toledo, had a lot going on — three different types of drug dealers shared the same block without being concerned for competition. Surprisingly, they were all good friends. Not to sound stereotypical, but there are friends I grew up with who are either locked up or no longer here.
The Young Scholars Program gave me visibility into things outside of what was right in front of me during childhood. YSP helped expose me to other brown people and brown kids who were doing well in school and making strides to better their respective situations. Being able to see that there are people who look like me having a positive impact for their families and communities was crucial. It allowed me to understand that there are other options outside of what was available on my block at the time.
YSP allowed me to see that there are things bigger than what's right in front of you, if you just put in the work. We had to meet requirements that we didn't have before. YSP really developed a level of structure that we didn't have before. The structure they provided has followed me throughout my life. It's still applicable.
If YSP wasn't available, if that opportunity was never presented, who knows, I may never have gone to Ohio State, earned my degree and really established friendships and relationships that I still have to this day. The program gave me the ability to excel and achieve in life. Hopefully I can help that next person also get that same opportunity.
A handful of ways you can assist Young Scholars
The Young Scholars Program welcomes Buckeyes interested in assisting students and building a more diverse, inclusive Ohio State community. For details on these opportunities, email ysp@osu.edu or visit the following links.
Be a volunteer Staff members welcome individuals interested in inspiring, engaging and empowering young lives as volunteers. All skills and talents are welcomed and appreciated. Consider the opportunities.
Share what you know Young Scholars' majors and career aspirations are wide-ranging, and they love learning from the professional and life experiences of other Buckeyes. Consider sharing your insights through a career coaching or speaking opportunity that matches your availability.
Become a sponsor Sponsorship options are plentiful — for lecture series, author talks, technology and more.
Help build experience Students of all majors welcome opportunities in the workplace, whether on-site or via a "work from college apartment" option. If you're able to consider a Young Scholar for an internship or job, the program's staff is eager to hear from you.
Make a gift Support scholarships, tutoring, programming and other opportunities for students with a gift to the Young Scholars Development Fund. Perhaps your company offers matching gifts that could benefit Young Scholars.