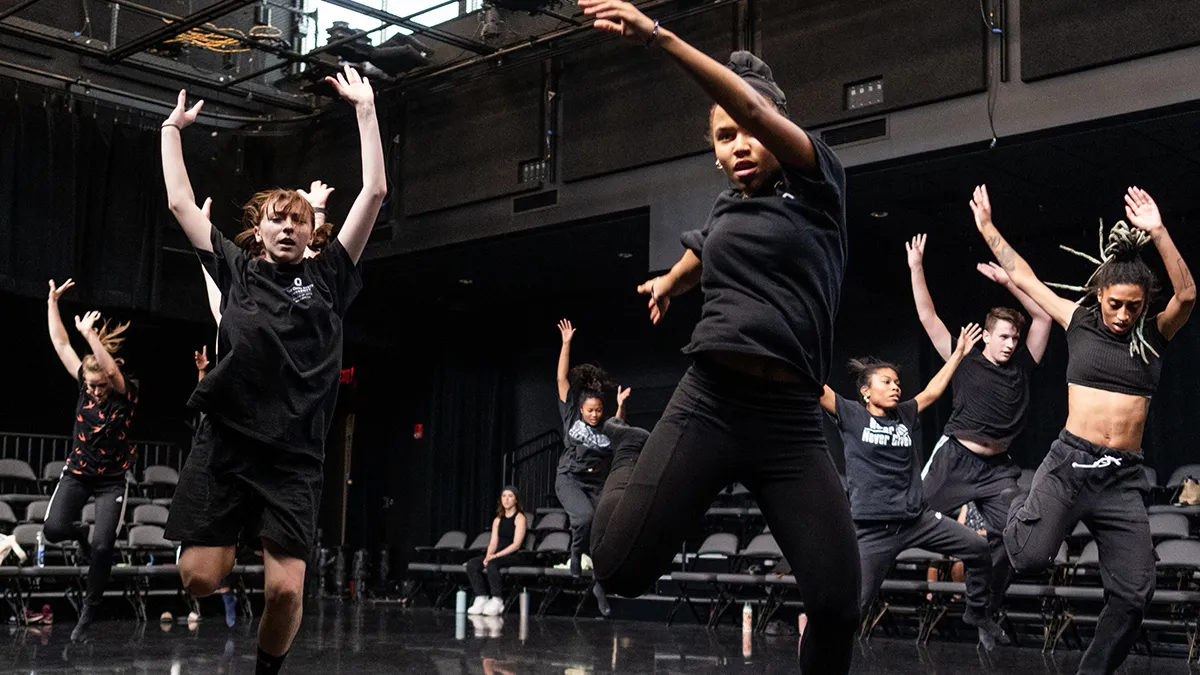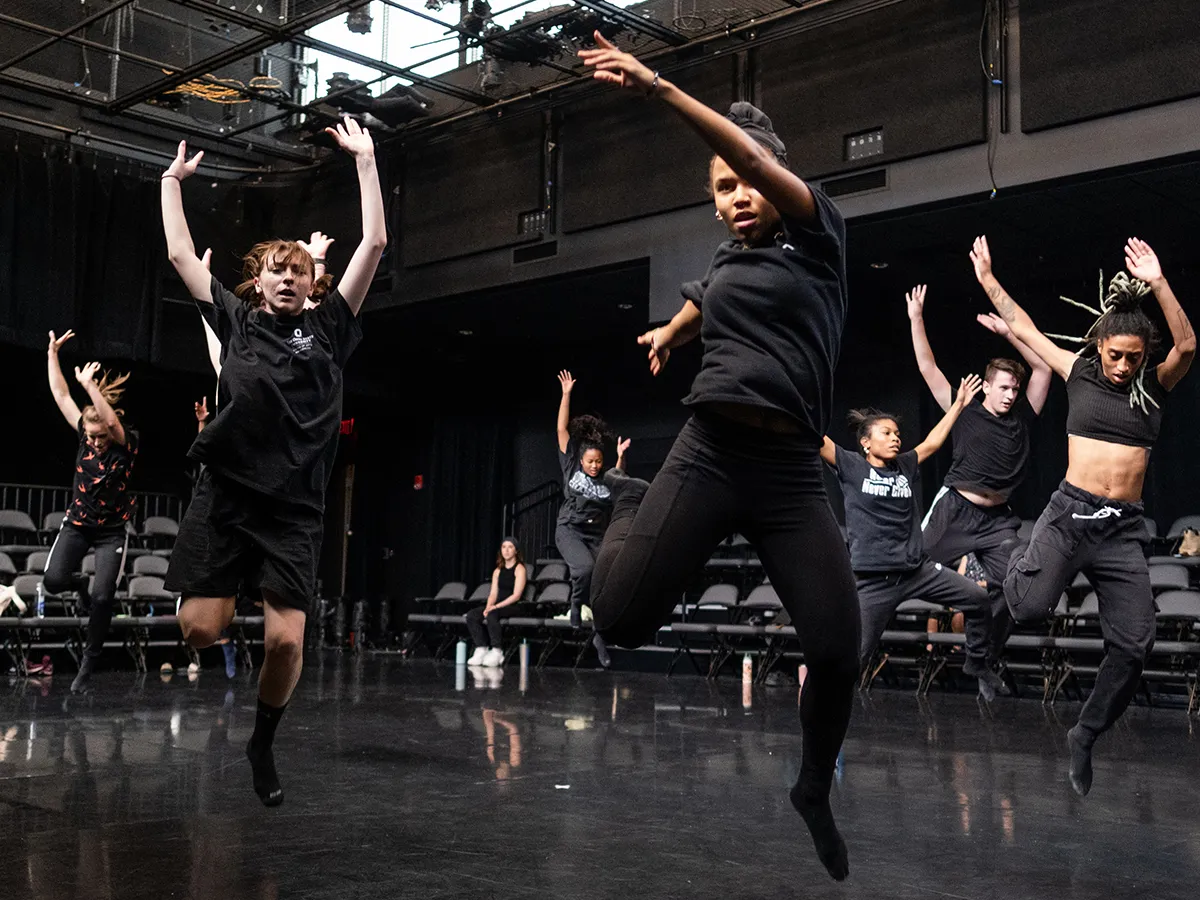 Arts & Culture
Students give new life to Shakespeare's side characters
In part one of a new dance program called HATCH, the point was exploration — not perfection — in making a classic their own.  
What does it mean to belong? What does it mean to define yourself? 
Eleven students and lecturer Donald Isom explored these questions in a summer pilot program called HATCH (Holistic Approaches to Transformative Choreography). 
Charles Anderson, Department of Dance chair, led the first version of this new-works incubator, which brings in resident choreographers to work with students. He asked dancers to play off characters from Shakespeare's The Tempest: Ariel and Caliban, both on the island before the main character, Prospero, arrived and there after he left. 
"We know they have a reality we never get to hear," says Anderson, who will use this work to inform a commissioned piece.
As HATCH continues, the choreographers will help students stretch their skills and — just maybe — discover something about themselves.
"Shakespeare speaks so powerfully, but it's like he's speaking to someone else. It was the idea of being uncomfortable with his words but also welcoming. I had to bring that into me to tell my story.
"We all have a story to tell, and we have to tell it our own way. But if we use words, we'll just be talking over each other." — Senior Siera Dance, second from right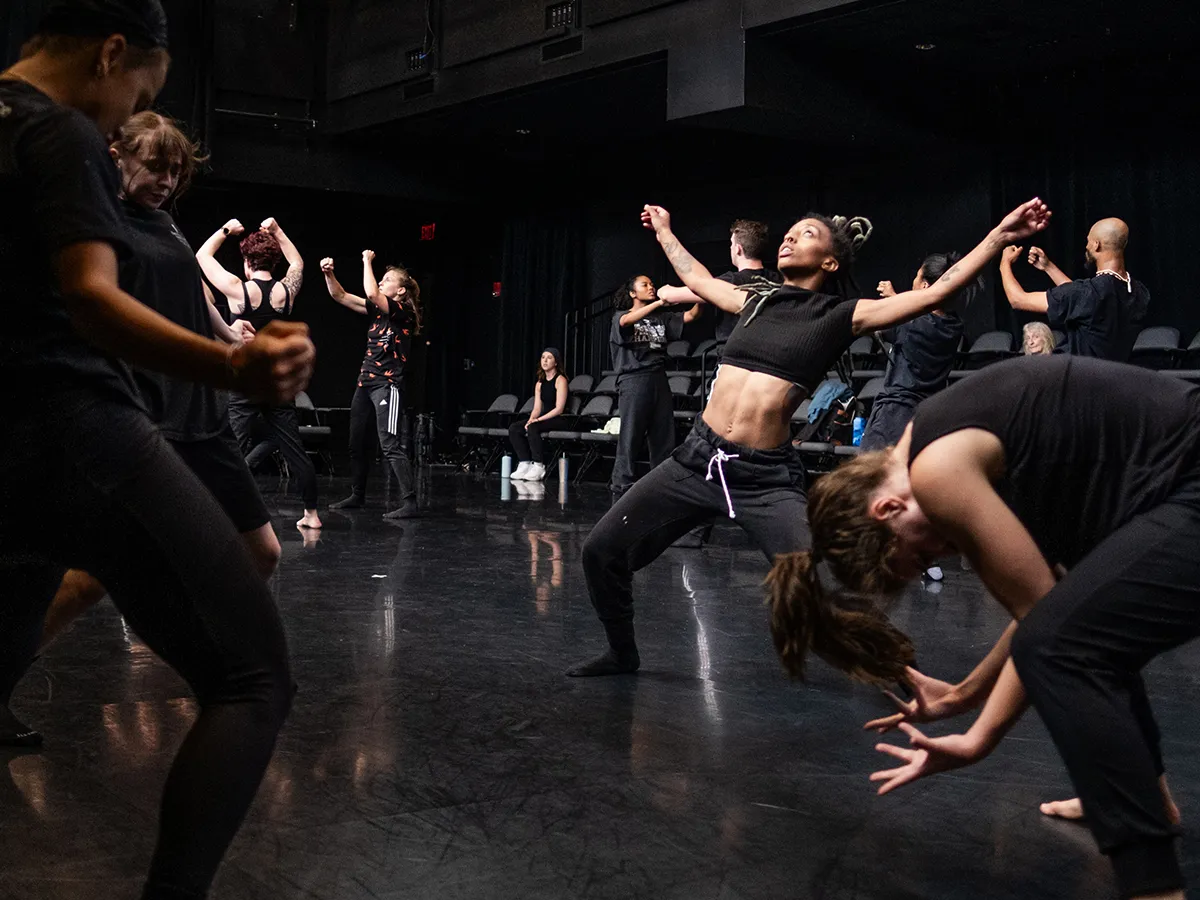 "Every time we had to listen to the words, the way the body posture was set up, it reflected a way you were going to move. It couldn't be, 'Oh, just fly like a butterfly.' It was, 'Did you hear how it took its breath? Did you see how they breathe? Did you understand the scenery?' You have to feel all of that." — Lecturer Donald Isom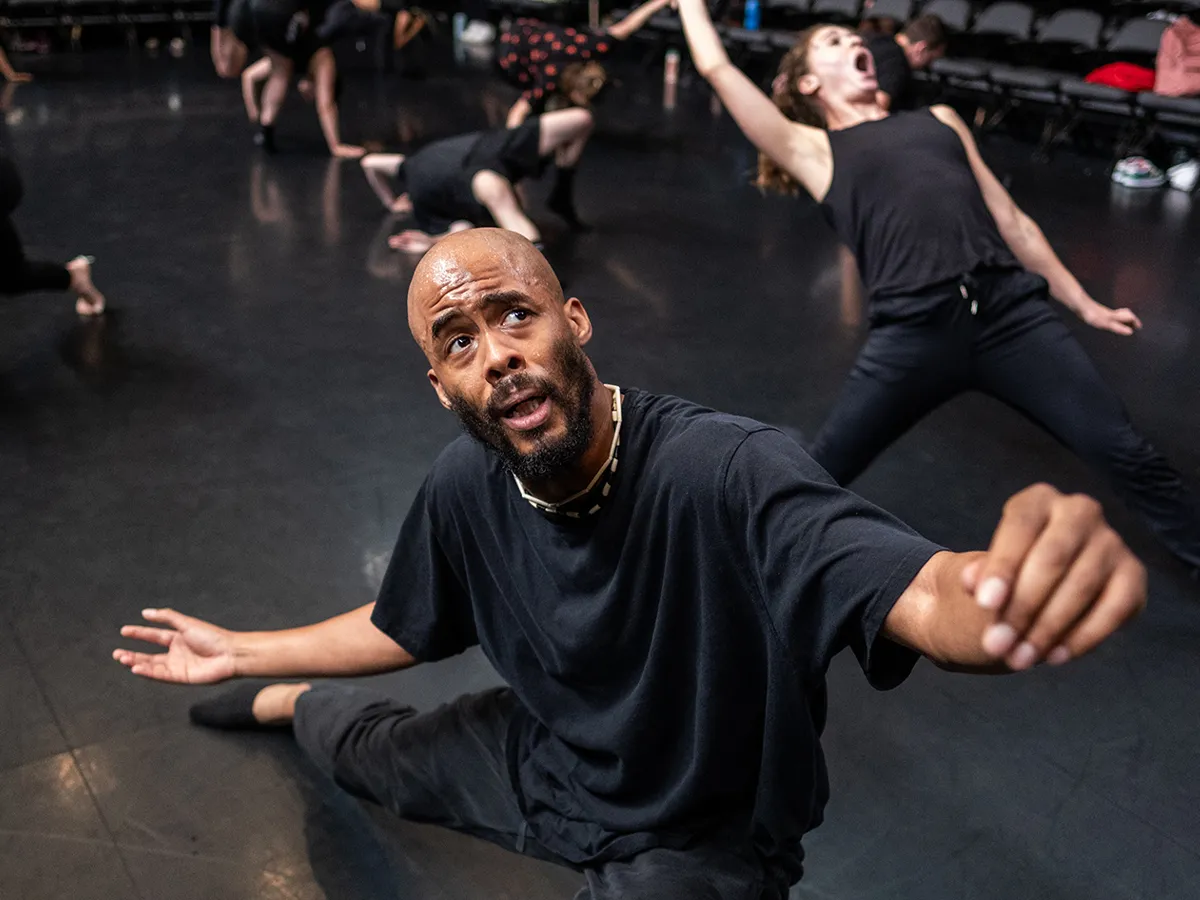 "This challenged my idea of what accuracy and getting into the choreographer's mind means, because I used to think it was copy, mimic, get into his groove. But Charles really inspired us to get into our own groove within the movement. It was hard at first, but I found more freedom." — Senior Eboni Edwards, left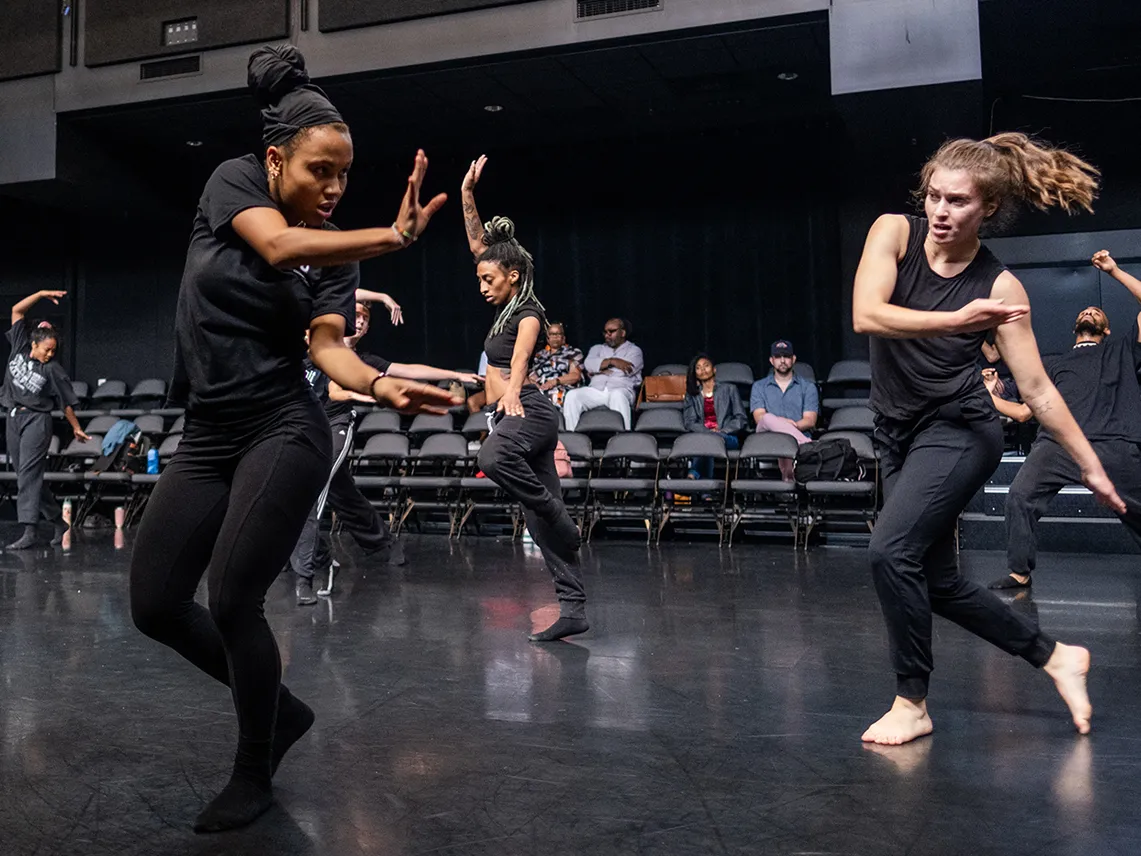 "We played a lot with the idea of identity and where we belong. We spoke about how we each don't have one of the qualities that fits the preferred narrative of this country, and that is cisgender, white, straight and rich. So as a group we found our own sense of belonging." — Senior Jack Federinko, right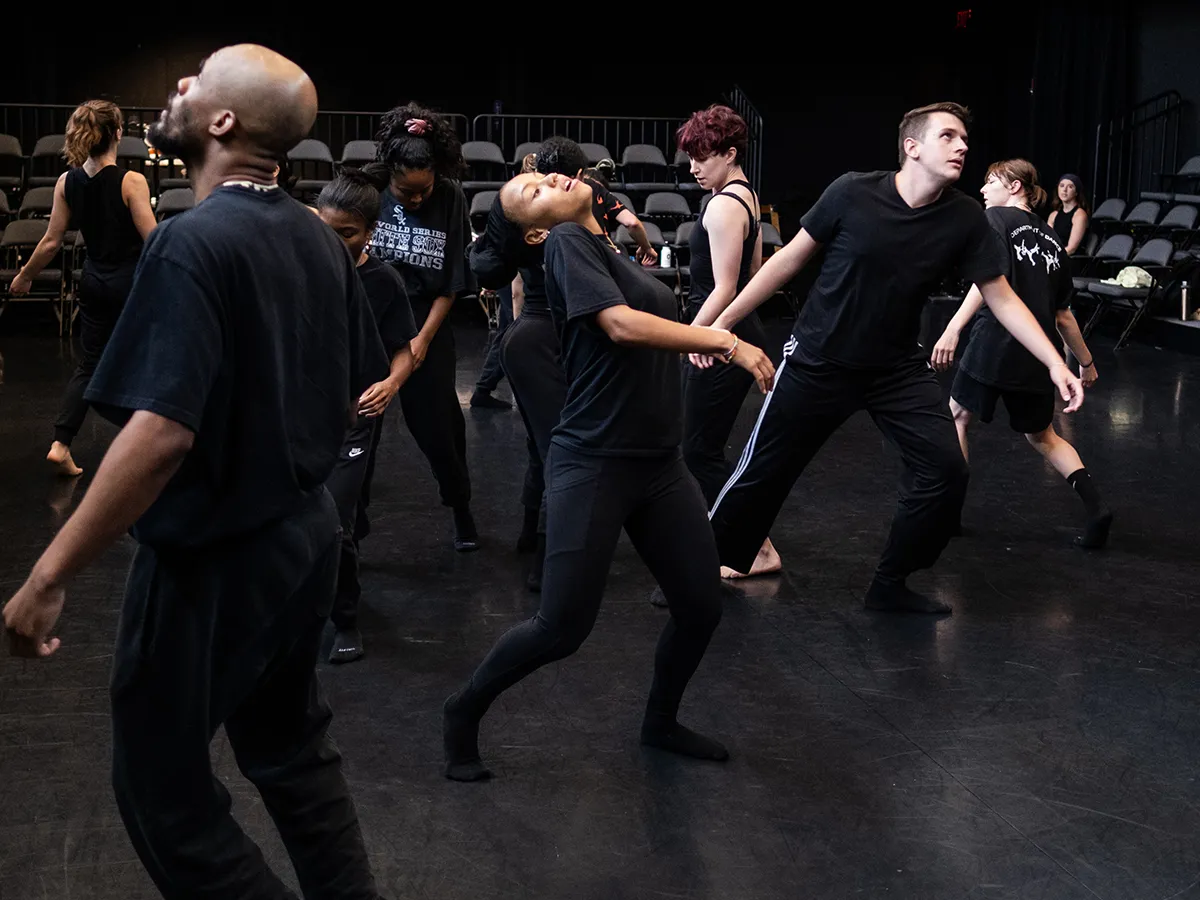 "Oftentimes with the arts, we tend to be product-driven, meaning we feel like we have to give you 'the thing.' And the funny thing is, I don't know if we've ever gone to visit a research lab. You don't actually get to see cancer being cured. You're just looking at petri dishes, microscopes, abstract equations. This is a laboratory, we're experimenting. We're trying to build a community delivered around dance." — Dance Chair Charles Anderson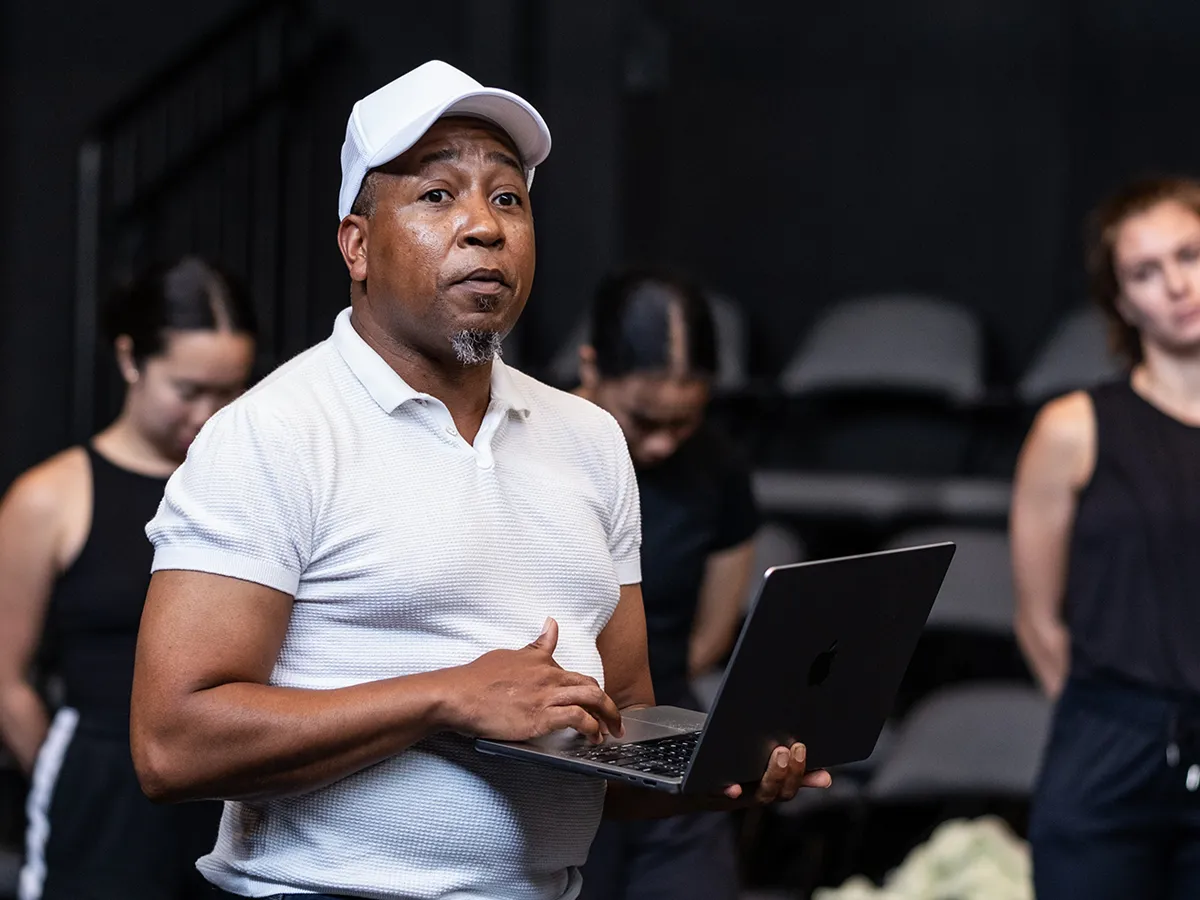 "In The Tempest, Ariel and Caliban really are used as comic relief or just Prospero's tools. A question that happened for me was like, 'What if Ariel decided to turn the storm back on Prospero as a declaration of their personhood? What if Ariel decided to fight for their own life?'" — MFA student Nico Lawson