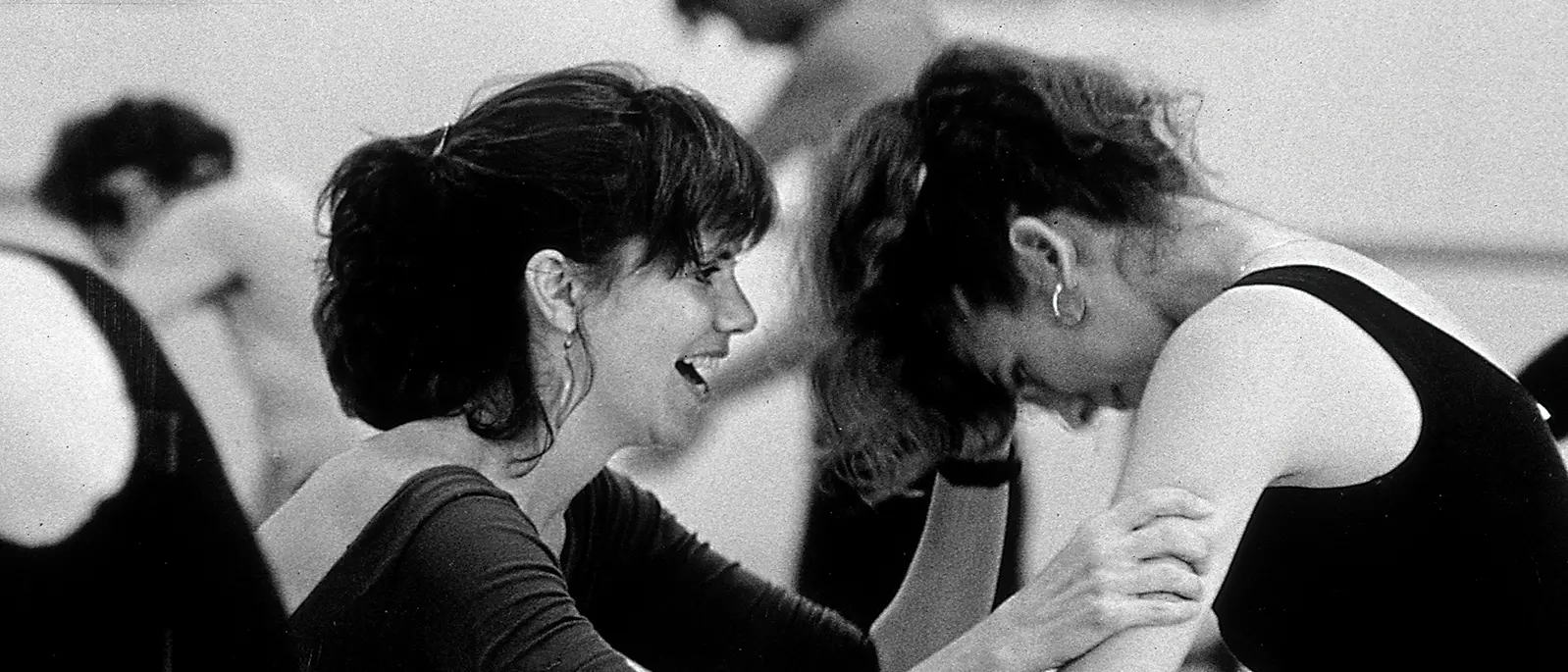 Campus & Community
She spent 37 years capturing our best angles
Retiring university photographer Jo McCulty shares an exclusive tour of her archives to show what it means to be a Buckeye.
Retiring university photographer Jo McCulty shares an exclusive tour of her archives to show what it means to be a Buckeye.
"I wonder if … "  The words are spoken in a tone as soft as her heart.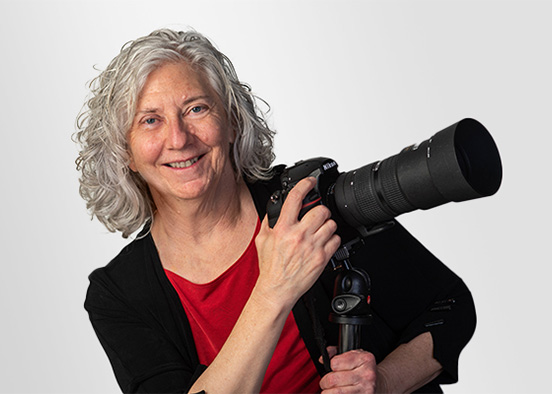 Jo McCulty '84, '94 MA has used that phrase often when considering how best to capture Ohio State with her camera. It speaks to the care she has taken as a university photographer for the past 37 years.
Jo always thinks of others — subjects and audiences — while focusing her lens with unwavering purpose and an artful eye.
"I've tried to show what being at Ohio State not only looks like," she says, "but what it feels like."
Consider this gallery of her photos and backstories a gift from Jo, who retired in February after a career in service to her alma mater. "It's about them, not me," she says of those who view her photographs. Yet this selection is uniquely Jo: full of warmth, connection, exuberance, determination and curiosity.
We all have been rewarded by Jo's talent, but she proclaims herself the lucky one.
Having joined the Ohio State staff as a darkroom technician six months after earning her bachelor's degree, she is grateful for the amazing people she encountered on daily adventures that led to unforgettable memories. "It has been a great honor," she says.
Here is her story about Ohio State, as told through her photos and her own words. — Todd Jones
There's no containing our energy
My degree was in journalism. I wanted to change the world. However, I quickly realized that the people making the world better are right here at Ohio State, and I could promote their work with my photography skills. I started traveling around campus with my camera, and the more I got out there, the more I saw that this is a really phenomenal place. Ohio State is absolutely huge and dynamic. There's so much going on all the time. Learning. Studying. Research. Internships. Activities. Mentoring. Clubs. Athletics. The list is gigantic. Even in things that are repetitive, there's something new going on all the time. It's hard to represent the broadness of it all. I think you see the passion best in subtle ways — an expression or a gesture. I tried to capture it by waiting and watching. I'd stay out of the way so people didn't feel like they were being photographed. I wanted to show the joy and curiosity of people here and how they make Ohio State an exciting, vibrant place.
Jo talks student traditions
Jo McCulty: Well, there's so much energy on this campus, and it really starts at the beginning of the academic year with the Involvement Fair. That's when all these clubs come out and try to recruit new students. There's just so much activity and joy and people meet friends right away. They find something that could possibly turn into a lifelong interest.
This photo of the "roo shoot," this big canopy that they were playing with, shows students just having so much fun. I just thought, "Oh, they're meeting friends that they're going to be friends with for life." What a great way to start the academic year.
Then the next day, they'll go to convocation. When it used to be at St. John, after the convocation, they would go through the stadium down the "Tunnel of Pride." They'd be on camera. They'd see themselves on the Jumbotron. Faculty and students and staff would high five them down the way, and they'd get to touch the turf. It was just such a great way to welcome new Buckeyes.
We find room to reflect
So much of what I shoot is nonstop engagement. I felt it was important to also depict quieter, expansive campus scenes, whether indoors or out. Ohio State is big and boisterous, but you can find space to wind down and be in smaller groups or alone. There are ways to get away from all the noise and enjoy a little quieter, roomier spaces to be able to think great thoughts. We have a lot of natural beauty on our campus, and we have some interesting architecture, particularly in some of the newer indoor spaces. Ohio State has a lot of really old buildings, but we're creating a lot of really innovative, modern interiors with renovations. Students can find inspiring spaces to sit back, reflect on what they're doing here, think of those who came before and feel special in this moment in history. I wanted to find beautiful campus scenes that speak to that contemplativeness and to show things others might not see, or to show them in a way they might not normally be seen.
Jo shares her favorite buildings
Jo McCulty: Well, my favorite building on campus is Pomerene Hall. I'm a little partial because I did my graduate work there and I have a lot of wonderful memories of working with classmates and my advisor. It's right next to Mirror Lake. There are these griffins above the doors on the north side of the building, and I think they represent strength and courage. I thought about them reminding everybody who comes through these doors of their own strength and courage, which I think you need a lot of to get through an academic career here. [The building] was originally the women's union, and so there was a swimming pool on the first floor and there was a big gymnasium on the third floor. And I just thought it was a really incredible building.
They renovated it a couple of years ago, but they left — the hardwood floor up in the gym is still there. A lot of the original wood doors are still there. But there are modern touches that are beautiful. They did this three-story atrium where one whole wall is glass, so the morning sun just streams in there. There are little balconies where there are study areas that are just kind of hanging out in space with a huge modern painting on the wall, brightly colored. And it's just such a cool space. I just love that we have places like that for students to be able to study.
Orton Hall is also one of my favorite buildings, and it's absolutely stunning at night, just beautiful. I've heard students refer to it as the Hogwarts building, and I can see how the building has a magical feel to it, but what I really love is that its foundation is literally built on science. I just want to read you something from the School of Earth Sciences' website. It says that, "Orton Hall is the only building in the world that was intentionally designed to reflect geologic time. The intricate stone carvings inside and outside are not only breathtaking, but also geologic in nature. The chimes in the bell tower are a reminder of the building is all about time." So time and change — how appropriate is that? You can spend hours looking at details inside and out. Last summer, I was working on a feature about details around campus, and I discovered new things that I hadn't seen. And I've been on this campus for 37 years.
Leading with learning is our way of life
Every photo is a puzzle, especially if you're shooting science and research. Those photos can highlight the depth of curiosity of people in these fields, but they're visually challenging because a lot of times it's just so abstract. You talk to the researcher about what's important, why it's important and what's the best visual thing we can show. It motivates me as a photographer because I'm curious about what it looks like. What would it look like if we did this? Or did that? I've always enjoyed putting the puzzle pieces together, then dealing with problems that arise in the moment and figuring out how we're going to overcome that now. That's kind of what happens on campus — they're constantly finding out new things. Basic research is fundamental to progress. There's joy in seeing an experience in a photograph; that's what it's all about. Photographing scientists, researchers and their work enables people to see real-world changes come about because of the research. They see the kinds of collaborations that are moving this university and our world forward.
Jo on illustrating research
Jo McCulty: Research is so important at Ohio State, and there's so much of it going on at all different levels. What impresses me so much is how much energy we put into undergraduate research. And the Denman Research Forum is one of our flagship programs where all these students do projects and then put them on a poster and faculty come in and evaluate them and talk to them and help them [with] how they can improve. And I thought this is nice, but visually a poster isn't as exciting. And I wanted to know like, well, what does the research look like? I got to go into people's labs, and this one student invited me into his lab where I could see what he's actually doing and how he's gathering his data so that he can write his final report. It just gave me a much richer understanding of how that research comes about.
And then other times, researchers they have a really abstract project and a really expensive black or tan machine to do it, which isn't very visually exciting. So you have to really work it to make something visual. I went to photograph this Titan microscope, which was absolutely enormous in a very small room. So I kind of instantly looked and thought I needed a ladder, which they provided for me. And I managed to climb up there and get a pretty interesting shot.
And then, Heather Allen was a young faculty member who came and she had a brand new lab to set up. Heather Allen came, brand new faculty member, and she had a whole brand new lab to set up. Nothing in it whatsoever. And so I got to see her build it up and bring in her equipment and bring in students and watch her mentor them. She's an amazing mentor and she's a research superstar at Ohio State.
We exude passion and compassion
Being a university photographer is an amazing role to have. I feel like Ohio State has been my playground. I could just wander and find things, stumble onto something incredible going on that I wouldn't have thought up from behind my desk. Most of all, you find people. You meet them, find out a little about them and what they're doing. They're so amazing. Every single person has something really cool going on. Every single person. Every encounter is something to be grateful for because you learn something about someone else. They provide a spark. And so many incredible experiences. Every day. You mix that with something I'm devoted to — photography — and you get excited about the results. And then those results are memories. I hope these photos reinforce for alumni what a phenomenal place Ohio State is. I hope they remind them of the experiences they had here so that there's a little bit of reminiscing in it for them. My life is tied up in these photos. But they aren't about me; they're about our community.
Jo learns a good lesson
Jo McCulty: Wow, there are so many amazing people on campus. I say that truly because everyone I've met has an amazing story and if it's my job to photograph them, I get to learn about them and find a way to put them in the kind of light that is going to make a connection with the reader and make them interested in reading that story. So some of [my work] is documentary, but a lot of it is portraiture.
This one photo of the pianist leaning back on the piano is a shot that I composed a long time ago. And I learned a really important lesson from it because I envisioned this photo, and I got a ladder, and I set up the lighting. The office communicator stepped in [for photo testing setup] and looked up and I just thought it was a beautiful photo.
But when the faculty member came in, he was a little bit older and I asked him to lean back and look up and he just couldn't do that. So we had to change the composition and do something a little different, but I learned that it's really important to know who it is you are getting ready to photograph and are they going to be able to do what you're asking them to do.
We know we're better together
The photos collected here were not created in a vacuum. Throughout my entire career, there has been a multitude of people behind the scenes who contributed in some way to ensure these photos could appear in a variety of formats — from webpages and digital channels to postcards, brochures, magazines and framed prints lining hallways in many Ohio State medical buildings around Columbus.
In the audio below, I talk about a few colleagues who always had my back, literally! I wish I could tell a story about every person who has helped me along my journey here; they are all phenomenal. But I'm talking about Buckeyes — so you know we don't shy away from hard work. We help people whenever and wherever we can. And we love what we do. We love to tell stories about Buckeyes.
With sincere Buckeye pride, gratitude and love,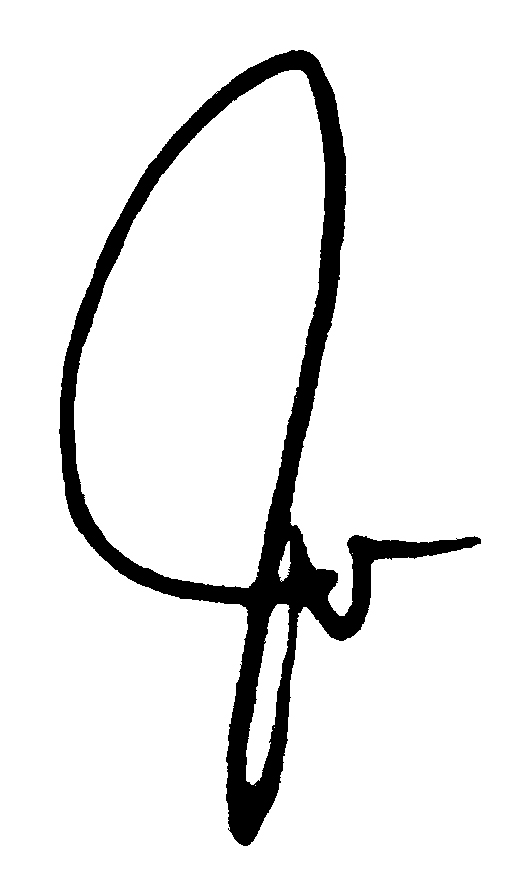 Jo thanks colleagues
Jo McCulty: Well, what I really want you to know about all of this is that it's not just me. There are whole teams of people from administrators to coordinators to leaders to colleagues to writers, designers — all kinds of people who help make these photos come about. One person in particular [who] was really important is Kevin Fitzsimons. I worked with him for 33 years and we were both photographers, so we hardly — we saw each other in the office, but never really out in the field. One shoot before he left, he came with me. I was photographing some dancers. We set up a studio with a seamless and I needed him to stand in and he started dancing. So I have some really fun photos of Kevin dancing, and it just wraps up a lot of memories for me of him. I appreciated him so much.
And then another time when we were taking a canoe trip, some students did a project where they were learning about sustainability and some reclamation projects on the Olentangy River. They took a canoe from Lane Avenue all the way downtown. I got in the bottom of the middle of a boat and my colleague, Monica DeMeglio, paddled in the front and a student from the recreation center was paddling in the back. And I thought, "Oh, this is going to be great. I'm going to get these great photos of students on the water" — until we realized that that summer was kind of a drought and we hit parts where the canoe bottomed out. Instead of me getting in and out all the time, they just decided it was easier if Monica and this student would kind of carry me down the river in these dry spots. So Monica, thank you so much. You made me feel like a queen.
Lastly, such a memorable trip. I got this great assignment to cover the Macy's Thanksgiving Day Parade in New York. And I went with my colleague, Senior Writer Todd Jones, and oh my, what a trip we had. And we did some stuff before [the parade]. There was a pep rally and we got to see some fabulous things in New York and see where they were blowing up the balloons. The next day, the day of the parade, it was so cold. The students in the band were just freezing and we were marching the parade. Sometimes as a photographer, you really get into looking at what you're photographing. And I felt this big yank from the back of my coat. And here Todd was saving me from getting run over by Al Roker in a golf cart.
So thank you, Todd, for saving me from Al. But then that wasn't all. A couple minutes after that, he's pulling me again because I'm about to get entangled in this giant balloon because it was so windy that day. So Todd, thank you so much. That was a fabulous, memorable trip. Thank you.