Our Alumni
How do you bring glaciers home to Columbus?
Gathering ice from the world's most remote places is an arduous undertaking. Here are the steps Lonnie Thompson and his team took to collect ice samples from the summit of Huascarán in Peru in July 2019.
Step 1: Get up the mountain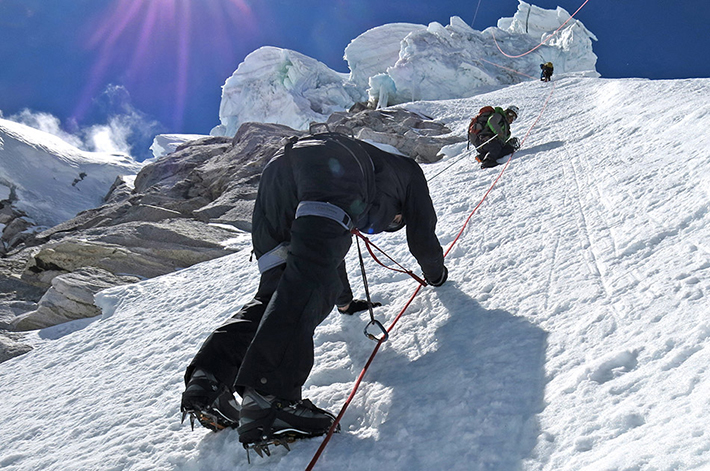 Thompson worked with the Peruvian government and local residents on necessary permissions. Nine hours of flight time and a four-hour road trip to the mountain's base positioned Thompson and his team to climb more than 20,000 feet above sea level and stay for a month. They ascended ice walls, navigated crevasses and skirted an avalanche along the way.
Step 2: Drill at the summit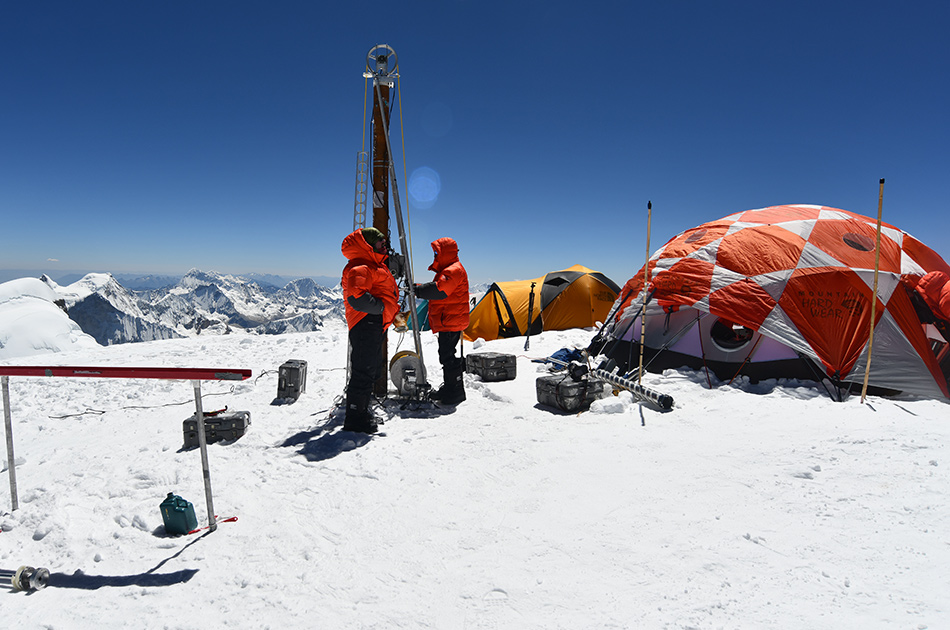 At an altitude of 22,000 feet, the air has considerably less oxygen, making it difficult to breathe. In temperatures of 23 to -4 degrees Fahrenheit, the team must erect tents for living quarters and drilling domes to protect the equipment. Then, they drill through the ice, removing long columns as samples.
Step 3: Haul the ice down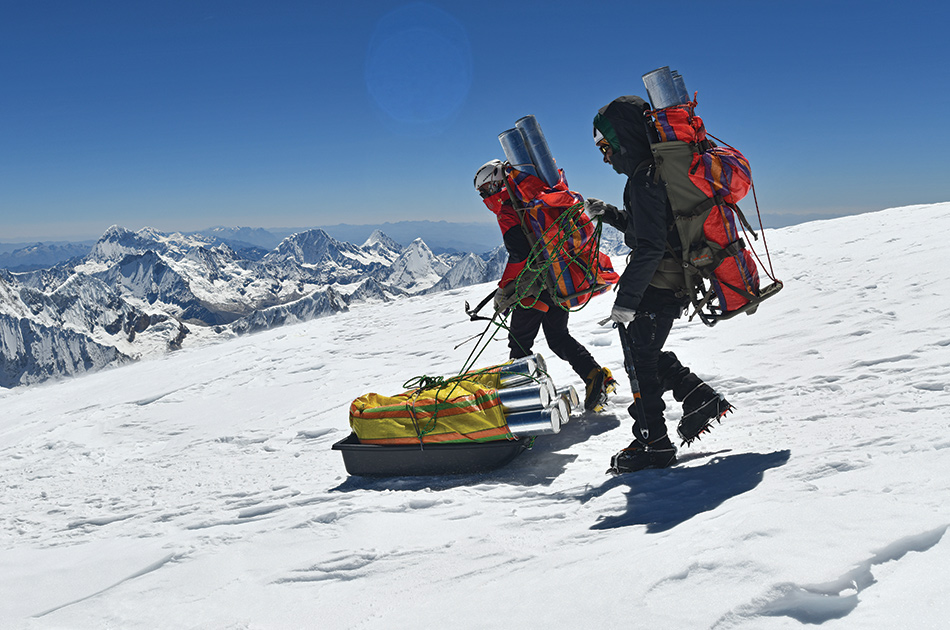 Climbing the mountain is dangerous and difficult; descending with the ice is even more so. The team works with porters who help carry the equipment and ice samples. During this field expedition, they also arranged for yaks to assist in hauling the drilling equipment.
Step 4: Keep the gems cold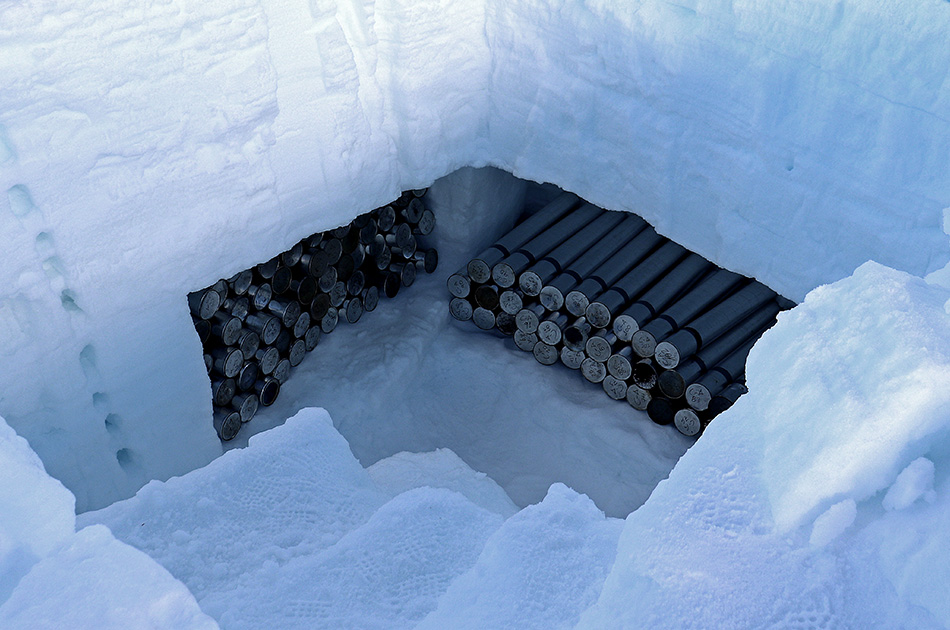 Ice cores yield the most information when they remain frozen, but that presents a chore in the tropics. On this trip, the team brought two chest freezers, leaving them in a refugio partway up the mountain. They used the freezers to hold ice prior to its transport to Lima and left them behind for use by the priests who operate the refugio.
Step 5: Take flight with the ice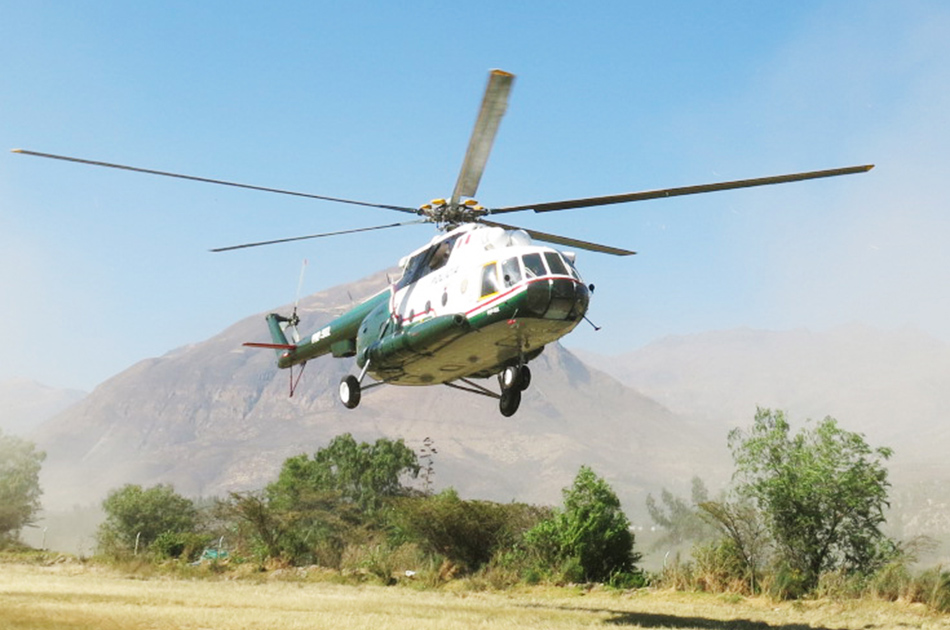 The team used helicopters to transport the ice from the mountain to the airport in Lima. There, it waited in freezers while Thompson and his team worked to clear the ice through customs. The ice was then loaded onto a plane, where it remained frozen until it reached the United States.
Step 6: Head to Columbus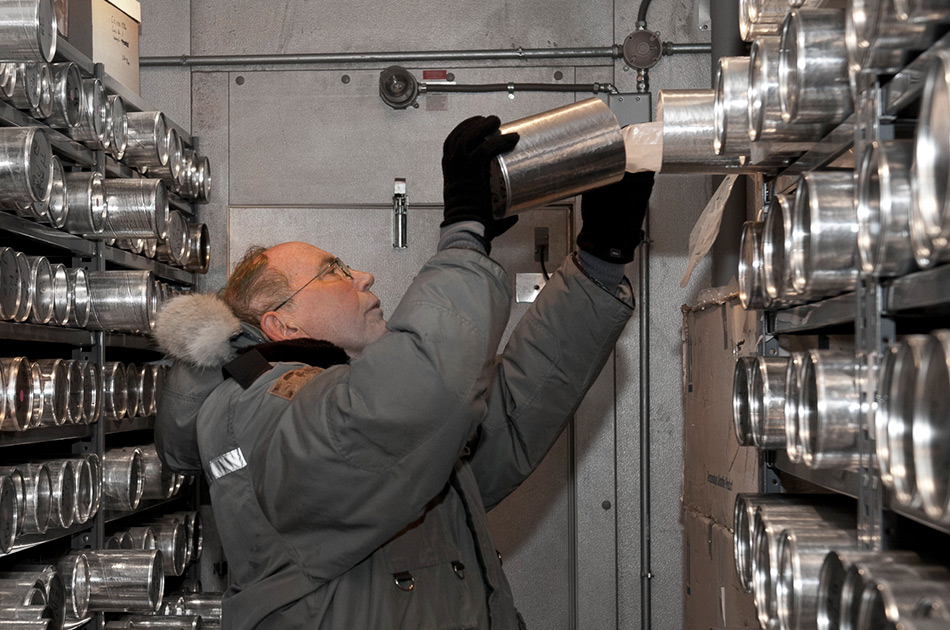 Once in the United States, the ice cores were placed on freezer trucks, which transported them from Miami to Columbus. Space had been readied in ice core freezers — the "frozen library" — at Byrd Polar and Climate Research Center at Ohio State.